The war brought fear and change to the Golden Isles
By Bill Warhop
Sometimes, at low tide, beachcombers on Jekyll's northern end might stumble across a barnacle-encrusted wood-and-metal structure about sixteen feet long. This boat-like relic dates to World War II and was likely a "buoyant apparatus" (pictured above) that U.S. merchant sailors could cling to if their ship was destroyed. Such life-saving devices were standard issue on America's wartime merchant vessels, including on Liberty ships built in Brunswick's massive shipyard—which didn't exist when Pearl Harbor was attacked in December 1941.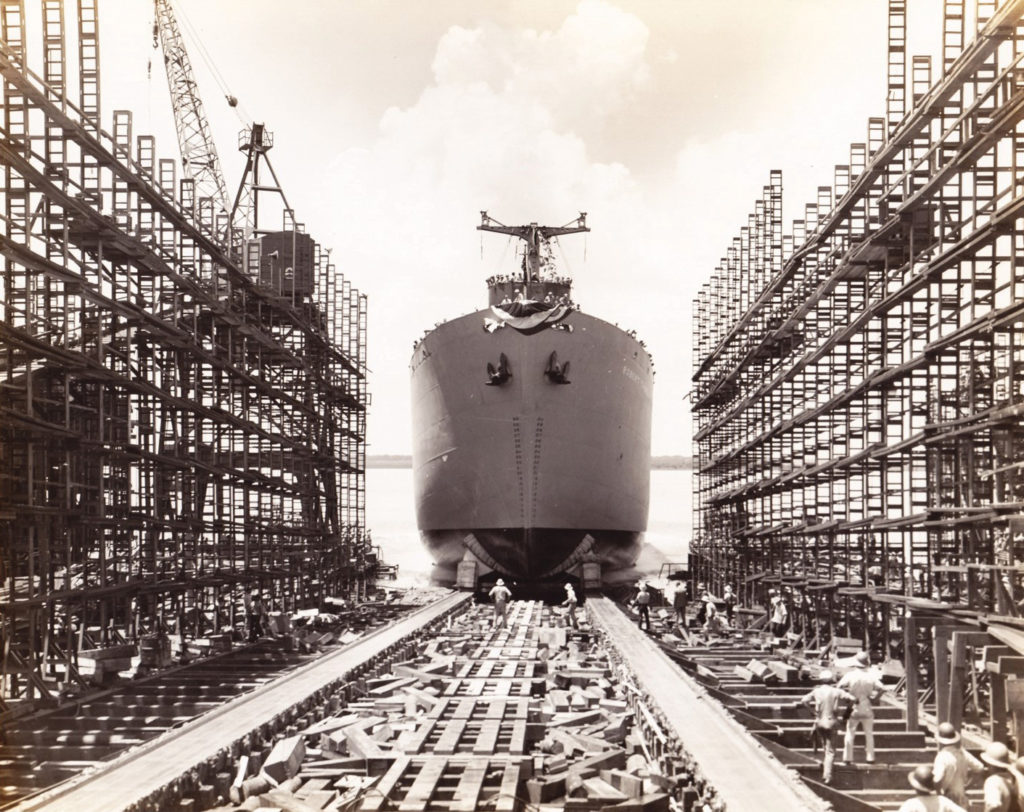 Launching of a Liberty ship, J.A. Jones Shipyard, Brunswick, 1943.
On April 8, 1942, a German U-boat, the U-123, torpedoed two U.S. merchant ships off the coast of St. Simons. The blasts blew out glass windows in predawn Brunswick and set off a near panic that continued the next day when the same U-boat sank the SS Esparta off Cumberland Island, sending the ship to the sea bottom and washing its cargo of oranges and foil-wrapped turkeys ashore. All told, twenty-three crewmen lost their lives.
The attacks mobilized the region for war and industry. Some 50,000 men and women flocked to Brunswick to build the Liberty ship plant and then the ships that transformed Brunswick from a struggling Depression city of 15,000 into a boomtown of bars, restaurants, and shops. The War Department opened Glynco Naval Air Station north of town, from which a fleet of blimps based in a gigantic wooden hangar patrolled the Atlantic for German subs. The military's new presence often required requisition of civilian property; the government commandeered the King and Prince hotel on St. Simons for a bachelor officers' quarters and a radar training center.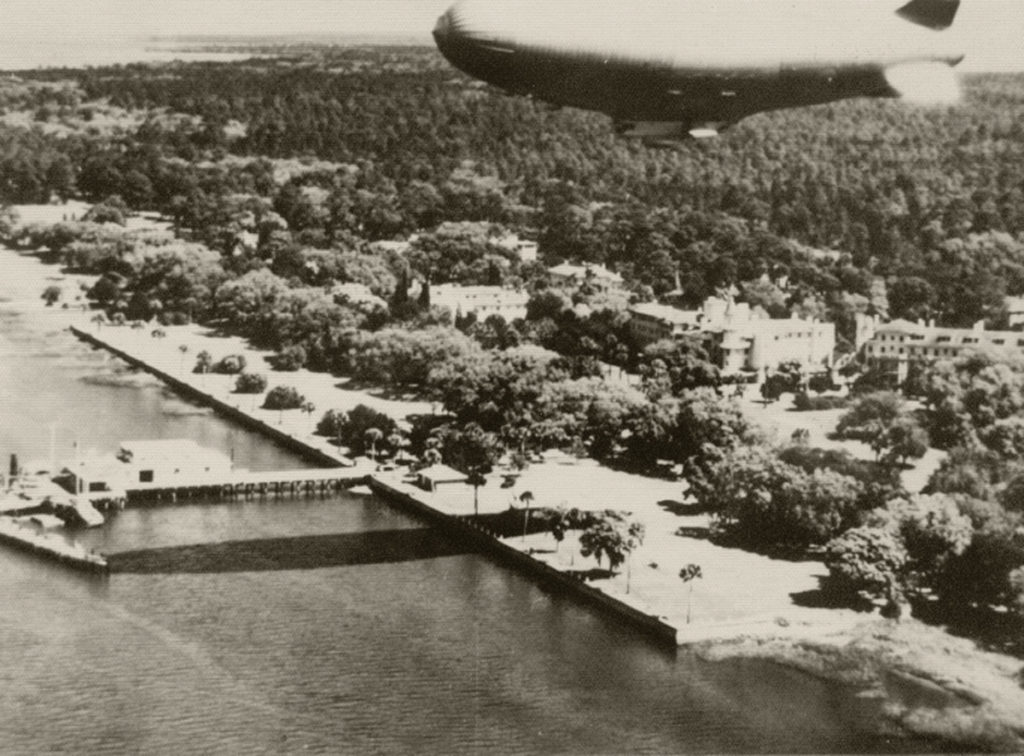 The exclusive Jekyll Island Club, its membership already in decline since the Depression, ended its 1942 season three days before the U-boat attacks. With war lapping at the island's shores, it never reopened. "Many club employees left to serve in the armed forces or to work at the shipyards in Brunswick," says Andrea Marroquin, the Jekyll Island Museum's curator. "Without their services, the club could no longer function." Army troops bivouacked on Jekyll to man watch towers and used some of the club grounds for communications and a dining mess. The Coast Guard patrolled the island coast for U-boats for the war's duration. Though the war struck the death knell of the Jekyll Island Club's golden days, the state of Georgia bought the island in 1948 as a public land trust, giving it new life and eventually making it accessible to all.