Restored breezeway features a different kind of cobblestone
BY REBECCA BURNS
For many of us, the word "cobblestone" conjures up misty images of ancient cities with stone-paved winding streets and the clatter of horse-drawn carriages. Those cinematic stereotypes aside, not all streets were paved with stone. For a large part of the 1800s, wooden pavers were commonplace.
Wooden blocks, easy to cut in uniform size, proved ideal for paving streets as cities laid out new roadways along grids. In addition to conforming to straight lines, they were quieter, easier on horse hooves, and smoother for cyclists. Today, few wooden streets remain, most replaced by harder, stone-based surfaces.
As the Jekyll Island Club was being developed, most roads leading to and through the resort area were simply cleared dirt, or covered with crushed shells. But when the clubhouse was built in the 1880s, a breezeway, which now runs under an elevated portion of the clubhouse lobby, was constructed adopting the practice of city planners; it was paved with wooden cobbles. "The lore is that the pavers were made of the remnants of building material," says Taylor Davis, historic preservationist with the Jekyll Island Authority. The blocks were mostly cypress, soaked in an oily substance known as creosote to preserve the road.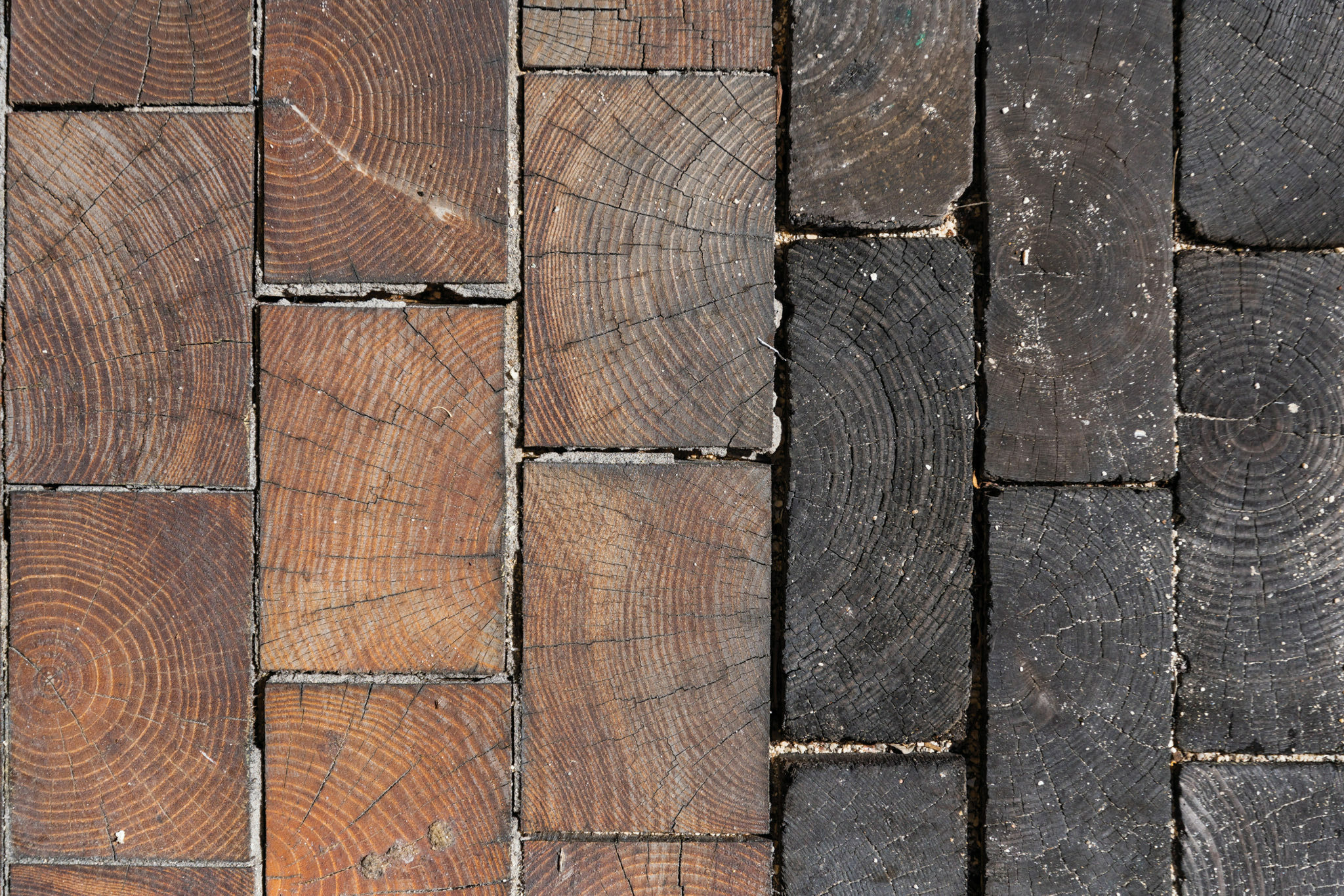 Over the years, the pavers deteriorated and were replaced with brick and other material. A few years ago, Davis and his team at the JIA began the work of restoring the pavers that remained and recreating the breezeway. They worked with Kaswell Flooring, a Massachusetts-based firm that specializes in wood floors. For three generations, the Kaswells have installed floors in projects as wide-ranging as the Gates Foundation in Seattle, the Country Music Hall of Fame in Nashville, and others in places like Paris, Dublin, and London.
Davis and his team worked with Norman Kaswell, the flooring firm's technical services director, and came up with a plan that included new blocks that reflected the grain and texture of the original cypress pavers. The restored breezeway includes three courses (the edging in paved work) of the original pavers. The new version was designed with a slight rise in the center to allow water to run off to help preserve the wood.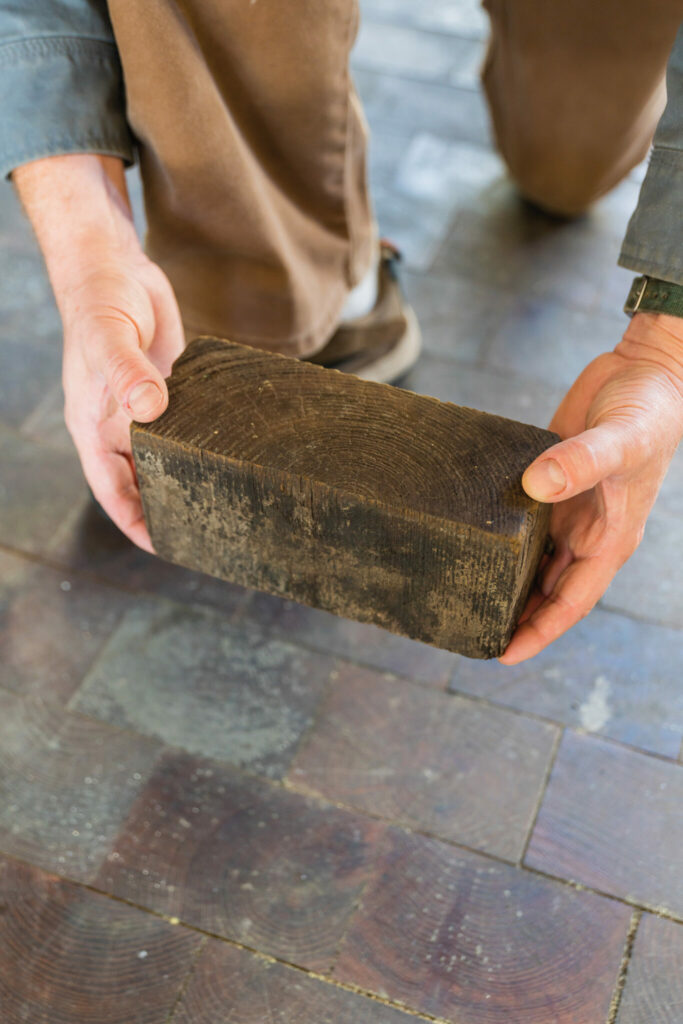 The restored walkway is known as the Cypress Breezeway. It's marked by a bronze plaque recounting its history.
"This was a detail we did not want to fade away," Davis says. "It's a small piece of the landscaping, but we heard from so many who remembered this from early visits to Jekyll. It's really neat to see it returned."