For the teeming shrimp off Jekyll Island's coast, it's a short journey from ocean to table
By Wyatt Williams
Photographs by Gabriel Hanway
In the quiet, dark currents just off the coast of Jekyll Island, shrimp live. Not just any shrimp and not just a few of them, either. The warm-water shrimp of the South Atlantic lay eggs by the million and thrive in healthy abundance. Near Jekyll's protected waters, they feed on decomposing cordgrass from the abundant salt marshes. When a trawler's net pulls them from the sea, they are as fine a delicacy as a Georgia peach with their juicy, almost-sweet, white-and-pink meat.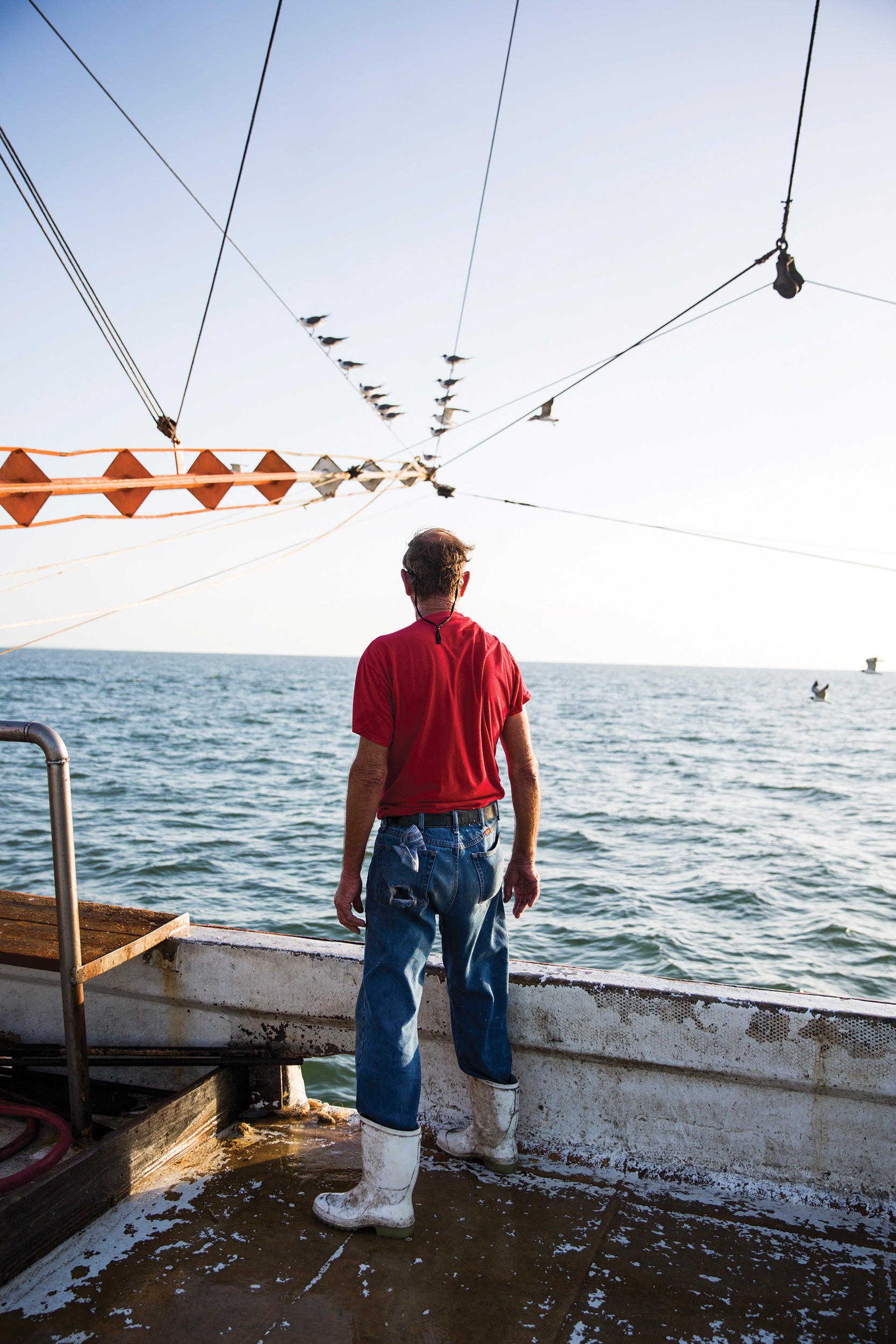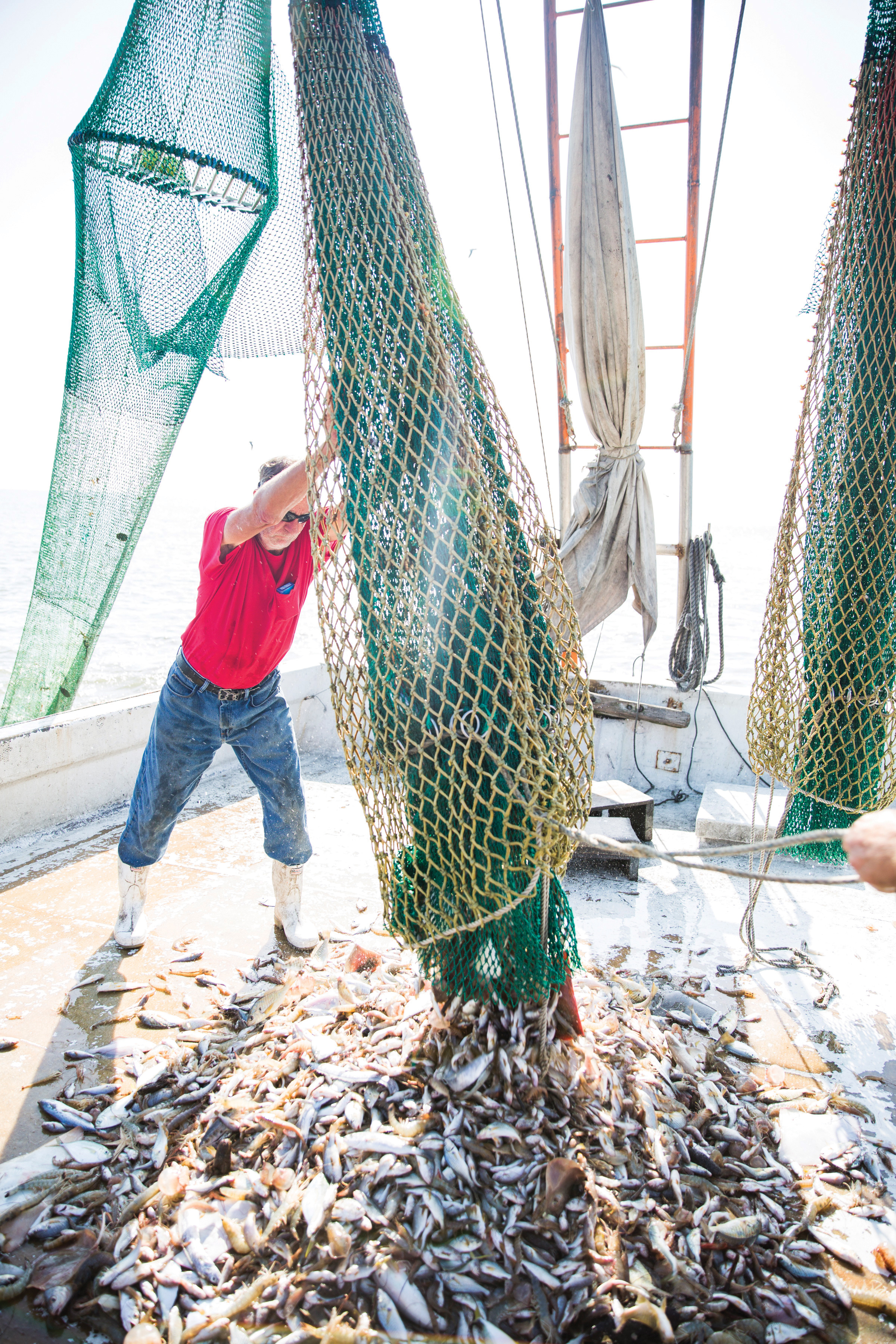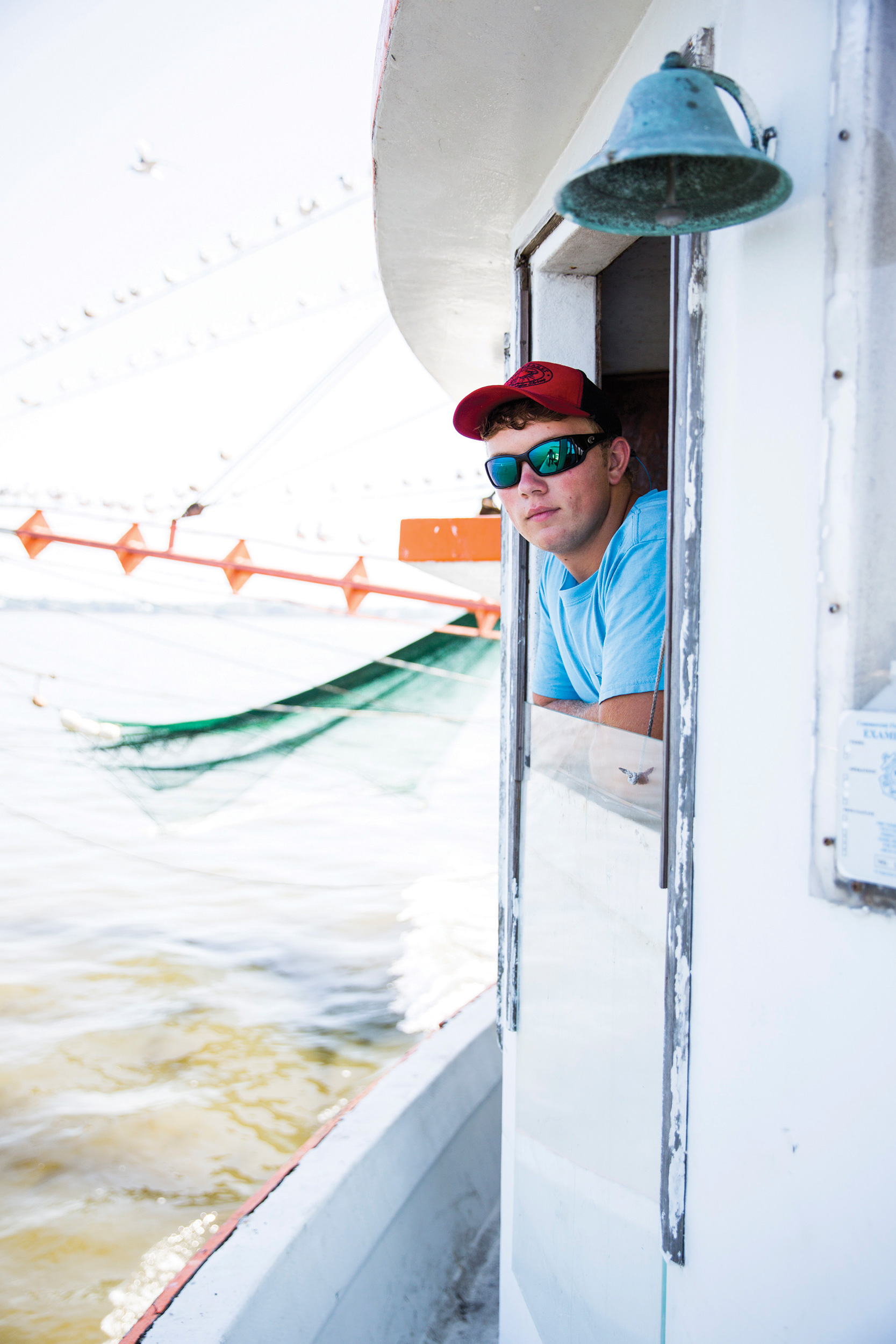 There are fewer shrimp boats in Georgia's waters than in years past. Imported competition and rising costs have made it harder for shrimpers to stay profitable. Yet dedicated crews persist, preserving traditions passed down through the generations. Leslie Jacobs, who docks his boat on Jekyll Island, is among them. "My daddy done it and it just kind of came down like that. Even when I went to school, I caught shrimp," he says. He can judge the wind, the weather, the season to find the best haul. "I just like the water. I was raised on the water. When you're out there, it's real peaceful. You ain't got anybody telling you what to do."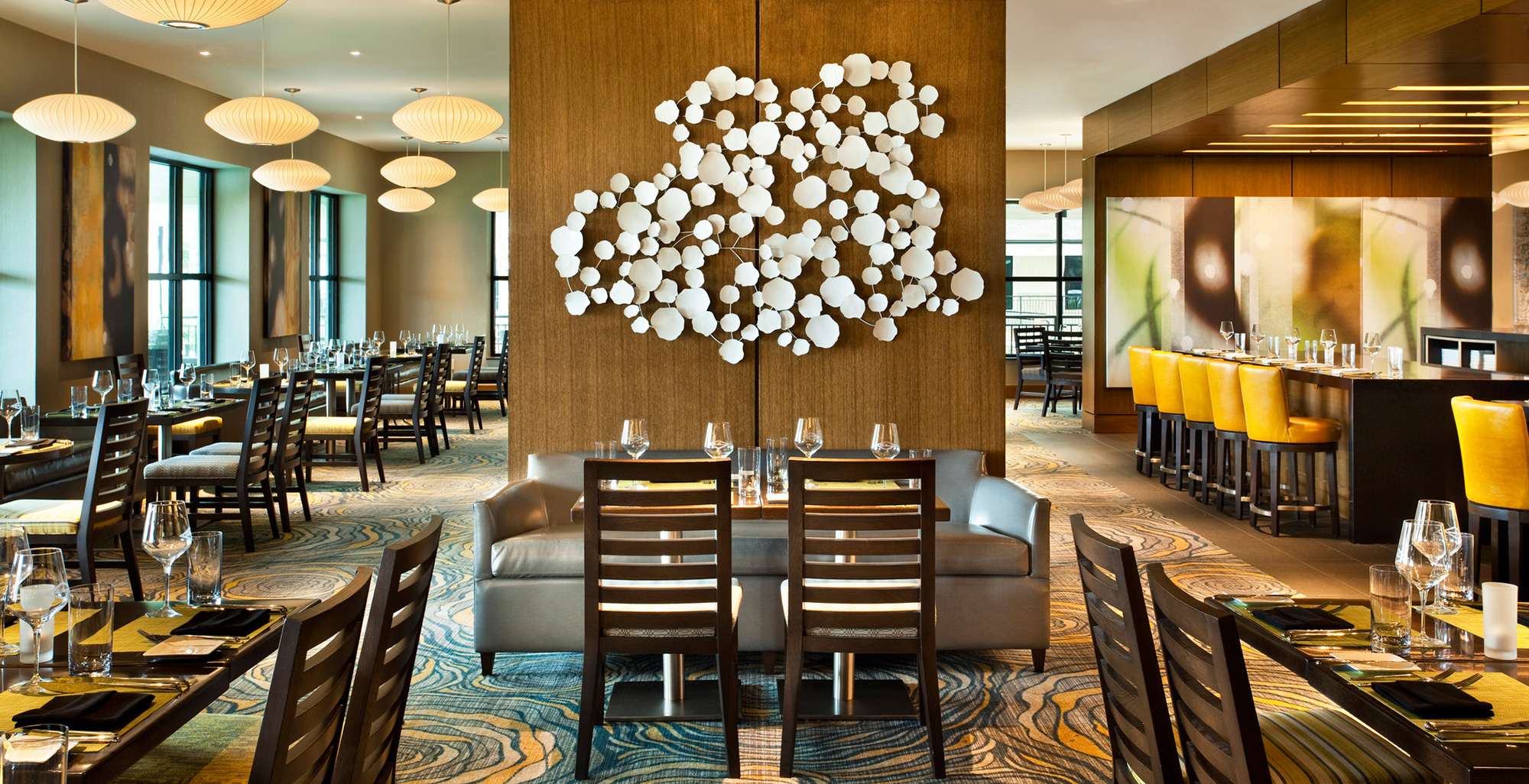 Together, Georgia's shrimp trawlers bring in about two million pounds of the crustacean every year. Some of that catch, including what comes off Jacobs's boat, goes directly to restaurants on Jekyll Island. Its distinct sweetness is never more palpable than when you're peeling off fresh shells steps from the pier. "It's part of the experience, to be able to taste shrimp right out of the water here on the coast," says Bryan Fluech, associate director of the UGA Marine Extension and Georgia Sea Grant program. Here are three island locales where you can do just that.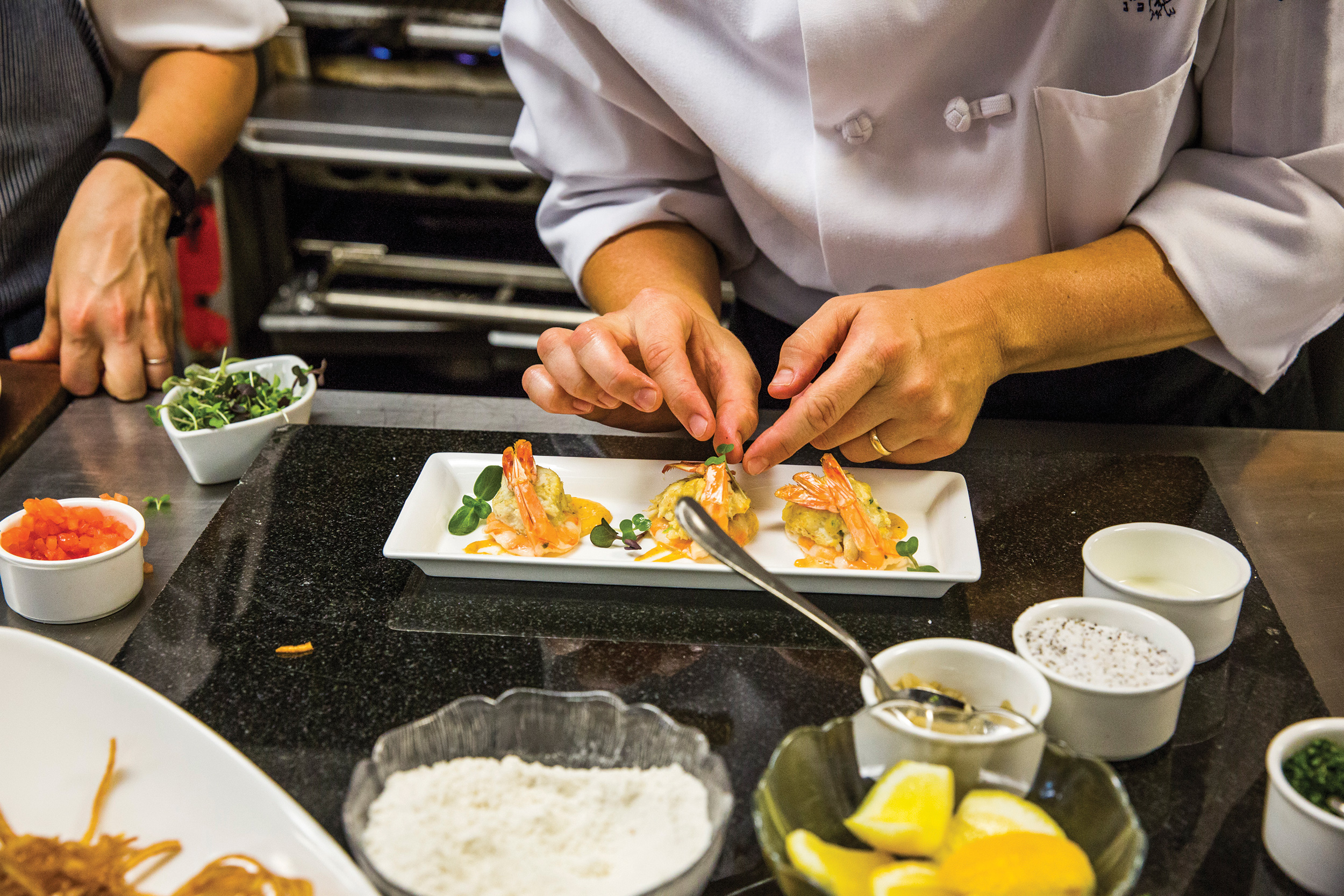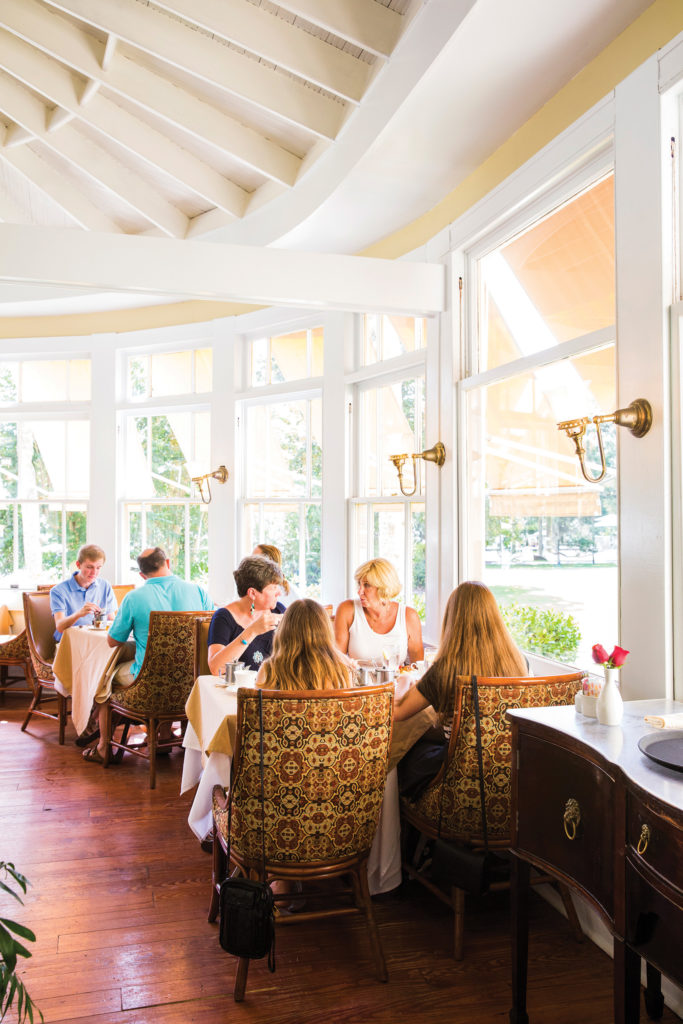 The Sophisticate: Jekyll Island Club Hotel
A century ago, you needed to be a Rockefeller or a Vanderbilt to sup in this palatial Victorian dining room. The doors are open to the public now, though jackets are still preferred for the evening meal in the Grand Dining Room. That's where executive chef Dale Ford serves Continental delicacies such as pâté de fois gras and sautéed escargot alongside a seasonal, locally sourced menu. "The Grand Dining Room has always been a place for occasions. When you walk in and see the white pillars flowing all the way to the back and the three fireplaces, you know there's a level of elegance," Ford says. He works with local farmers, including Sapelo Farms in Brunswick, who plan their crops with his input, and, of course, buys Georgia white shrimp from waters just off the island. Shrimp are served across the hotel's five restaurants, but the Grand Dining Room offers a classic rendition of shrimp and grits (see sidebar) brimming with gravy made from the house "shrimp butter." 371 Riverview Drive, 855.787.3857, jekyllclub.com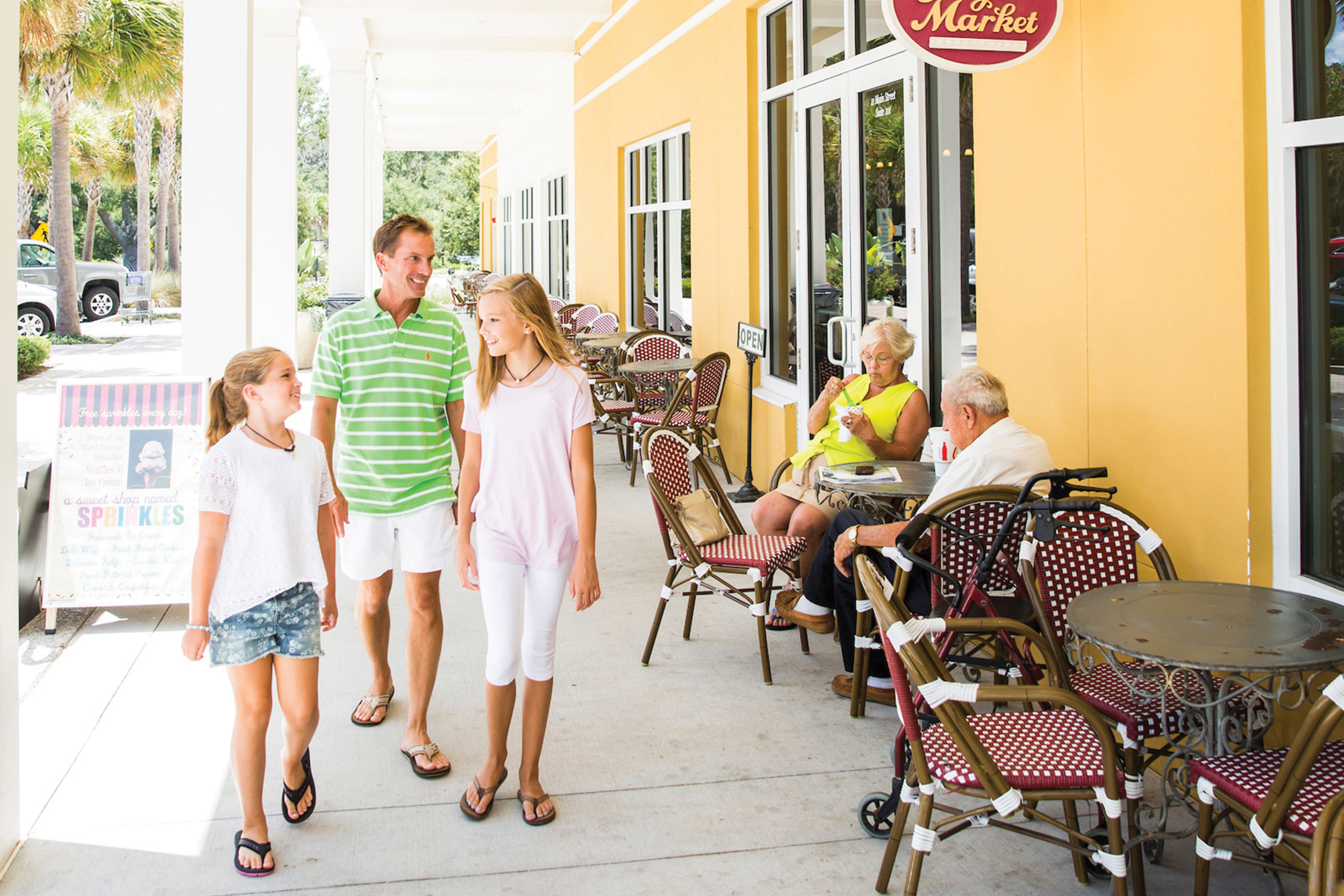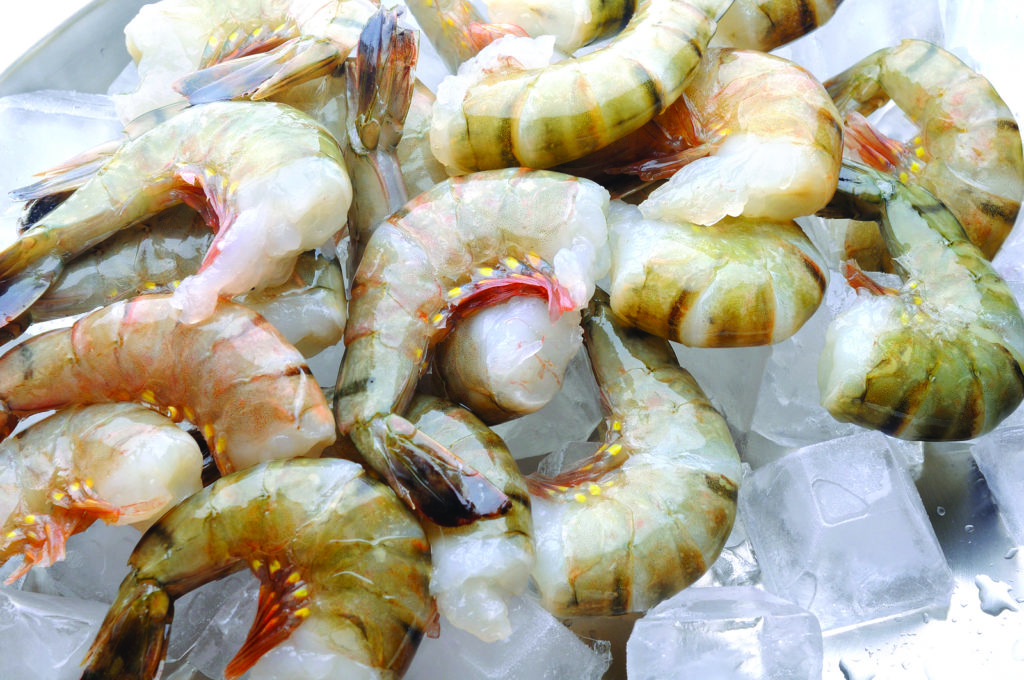 The Supply Shop: Jekyll Market
This gourmet grocery is Jekyll's destination for the bare necessities of any well-fed life: local beers sold by the growler, imported wine by the bottle, fresh meat by the pound, and a cup of coffee when you need it. Even better, you can pick up a few pounds of fresh shrimp to take home and cook yourself. While you do your shopping, stop at their restaurant within the market, the Love Shack, and buy a basket of wild Georgia shrimp, battered and fried golden-brown. That'll hold you over until you get home. 11 Main Street, 912.635.2253, jekyllmarket.com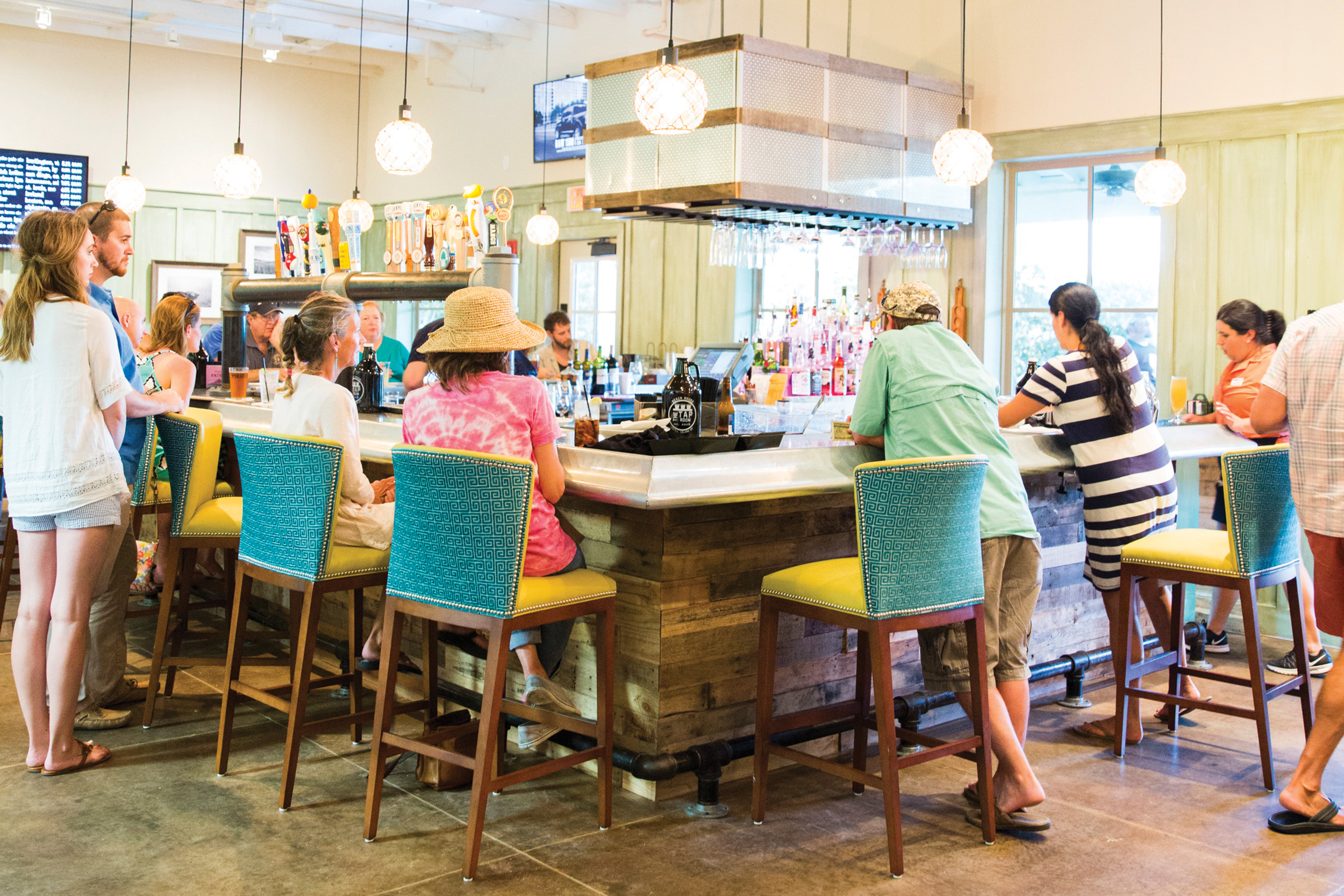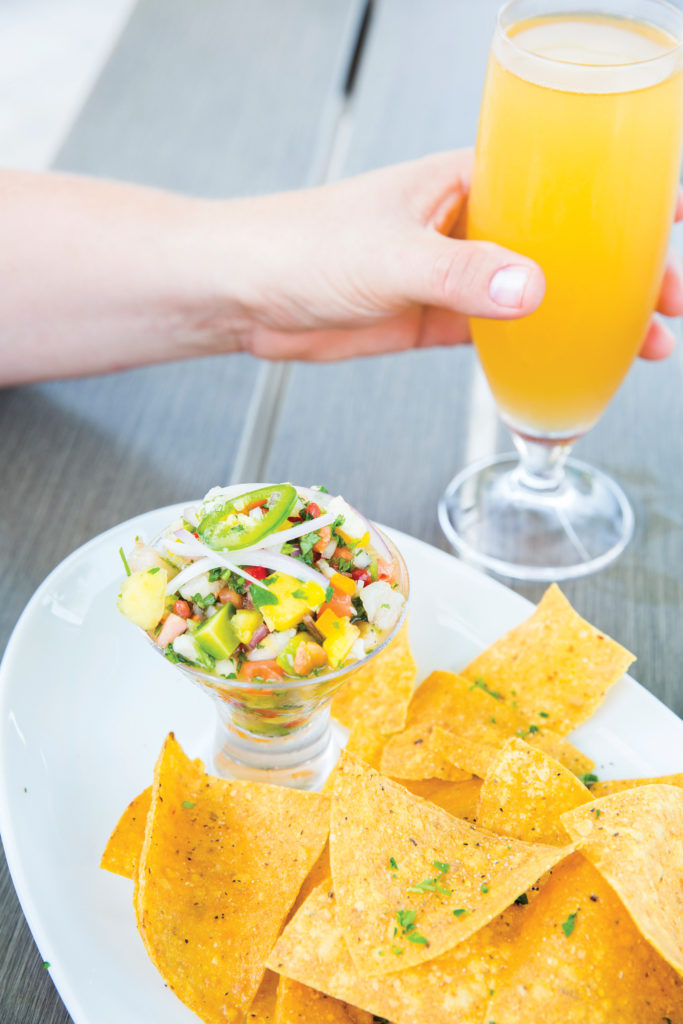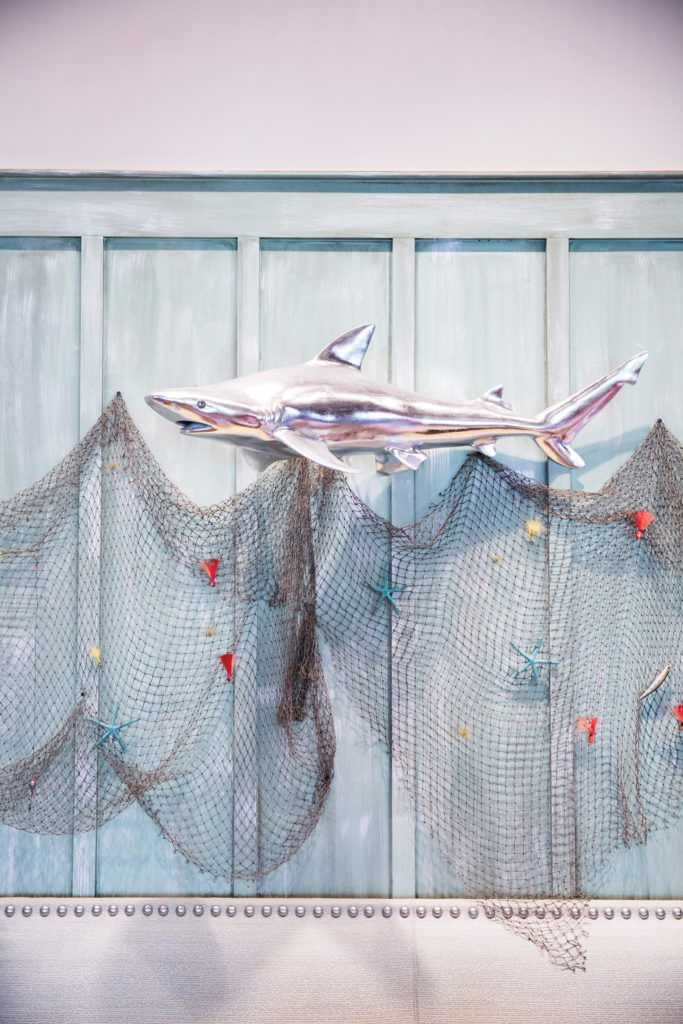 The Newcomer: Beach House
While much of Jekyll Island is steeped in history, a change does come along every once in a while. This bar and restaurant, attached to the Holiday Inn Resort, just opened in June. The spacious tavern offers dozens of craft beers on tap, flat-screen televisions for watching the game, and a shuffleboard table for killing the afternoon hours. Aside from pizzas, wraps, and burgers, chef Luke Kelly pairs Georgia shrimp with lobster in a colorful, jalapeño-spiked ceviche. Order that with a locally brewed pint and you'll be ready to move in. 701 North Beachview Drive, 912.635.2211, jibeachhouse.com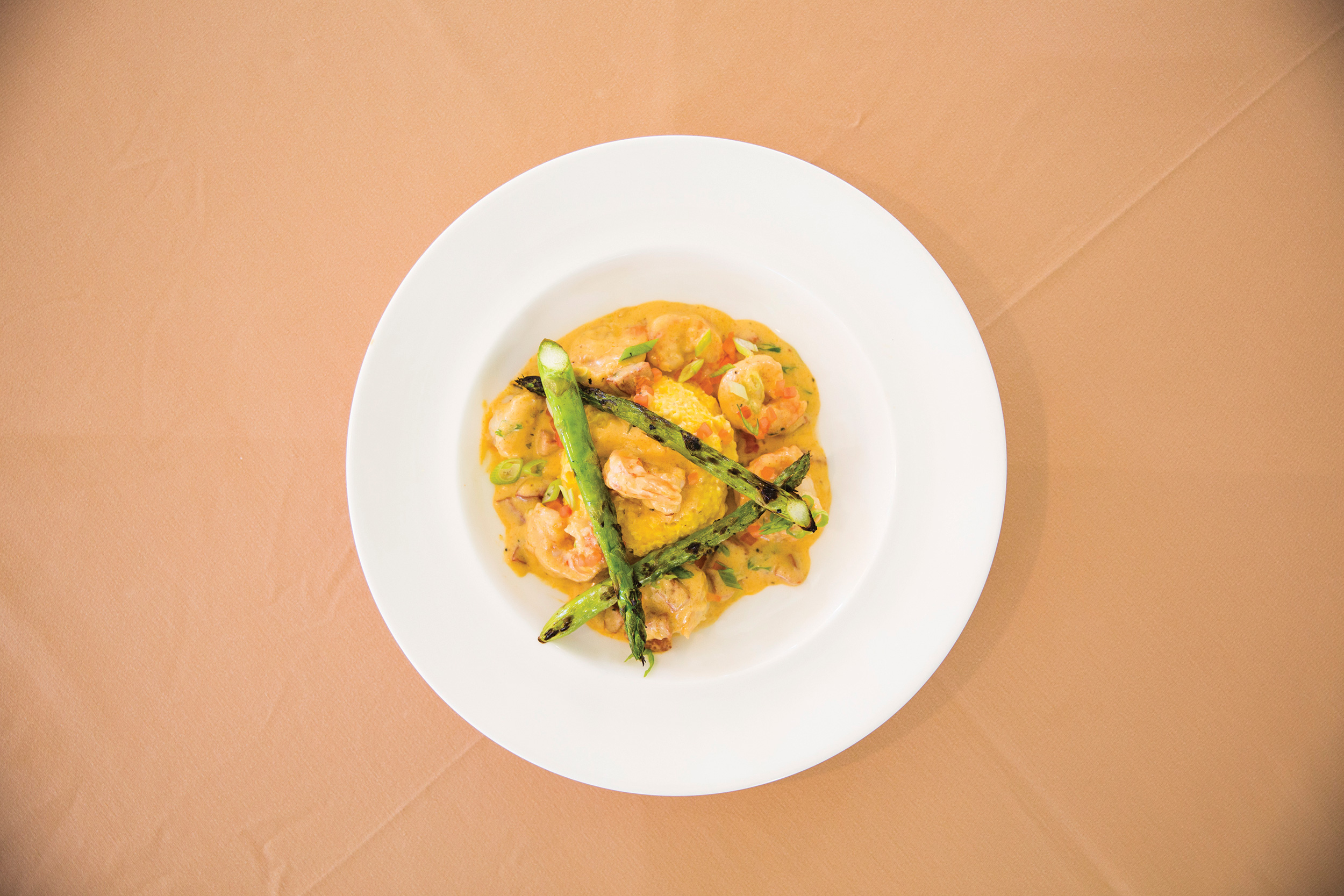 Recipe: Jekyll Island Club Shrimp and Grits
For shrimp and grits, Jekyll Island Club executive chef Dale Ford prefers 16/20 shrimp (that means 16 to 20 shrimp per pound) because the large size helps the shrimp take in the flavors of the gravy without overcooking. You'll want to trust his guidance: At the annual Jekyll Island Shrimp and Grits Festival, this recipe has nabbed the People's Choice Award for eleven years running.
Shrimp Butter
1 stick unsalted butter
3 Tbsp bacon fat
1 Tbsp minced garlic
½ tsp smoked paprika
½ tsp chopped thyme
½ tsp chopped parsley
½ tsp chopped oregano
Mix all ingredients together at room temperature and reserve.
Cheese Grits
1½ cups stone-ground grits, preferably Logan Turnpike
5–6 cups chicken broth
1½ cups grated sharp cheddar cheese and Parmesan cheese
½ stick unsalted butter
Salt and white pepper, to taste
Bring broth to a boil and add grits. Turn heat to low and cook slowly for about 45 minutes, stirring often. Add cheeses and butter. Adjust seasonings with salt and white pepper. You want the grits to be tight and stand up on the plate. Keep warm.
Shrimp Gravy
Shrimp butter, reserved
1 bundle green onions, diced
½ lb Andouille sausage, diced
1 lb Georgia white shrimp, peeled and deveined
1 Tbsp flour
3 oz white wine
Juice of 1 lemon
¾ cup heavy cream
Old Bay seasoning, to taste
Salt and pepper, to taste
Heat the shrimp butter in a sauté pan over medium heat. Add sausage and onions and sauté 2 minutes. Add shrimp, wine, and lemon juice, cooking for 2 more minutes. Sprinkle flour, stir well, and add cream and Old Bay. Simmer until shrimp are just cooked and cream has reduced a little bit. "Shrimp cook awfully quick," Ford warns. If the shrimp are done before the cream has reduced, remove shrimp with a slotted spoon. Finish with salt and pepper to taste.
In a bowl, top grits with shrimp and a healthy ladle of gravy. Serves 4.