Break out the binoculars—or just sit and take it all in—at one of these birding hot spots.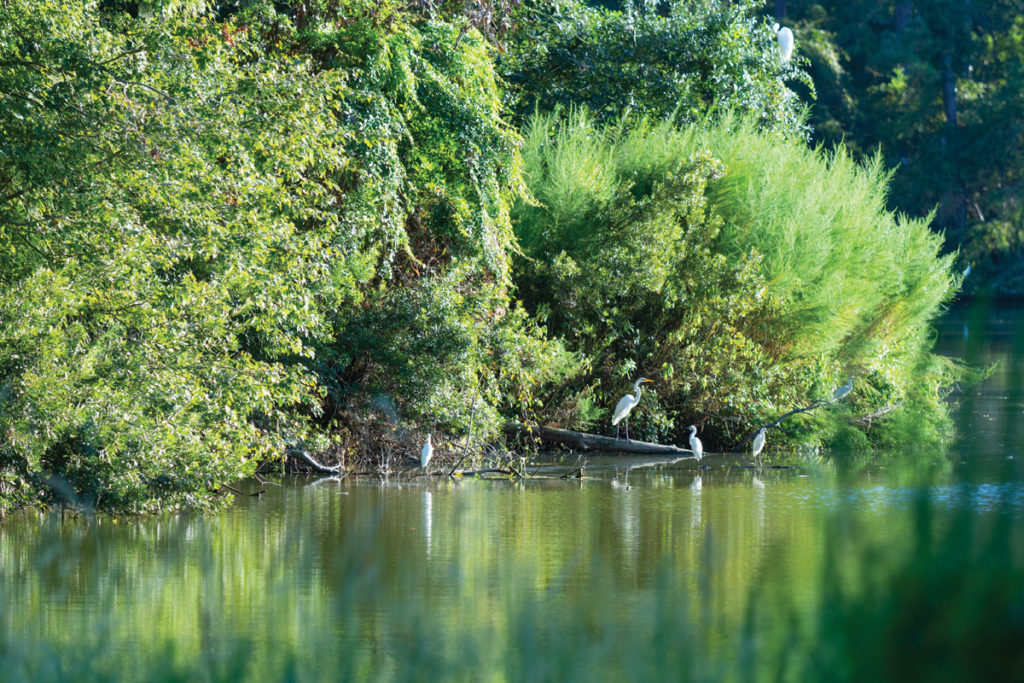 Amphitheater Area
Located behind the fire station near the historic district, the old amphitheater is off the beaten path and no longer used for entertainment, but the resident committee of vultures—some folks call them "the critics"—often perches on the benches as if waiting for a show to begin. Just beyond, the amphitheater pond is a favorite hangout for egrets, wood storks, anhingas, roseate spoonbills, and night herons, and the surrounding woods are often full of colorful warblers during migration.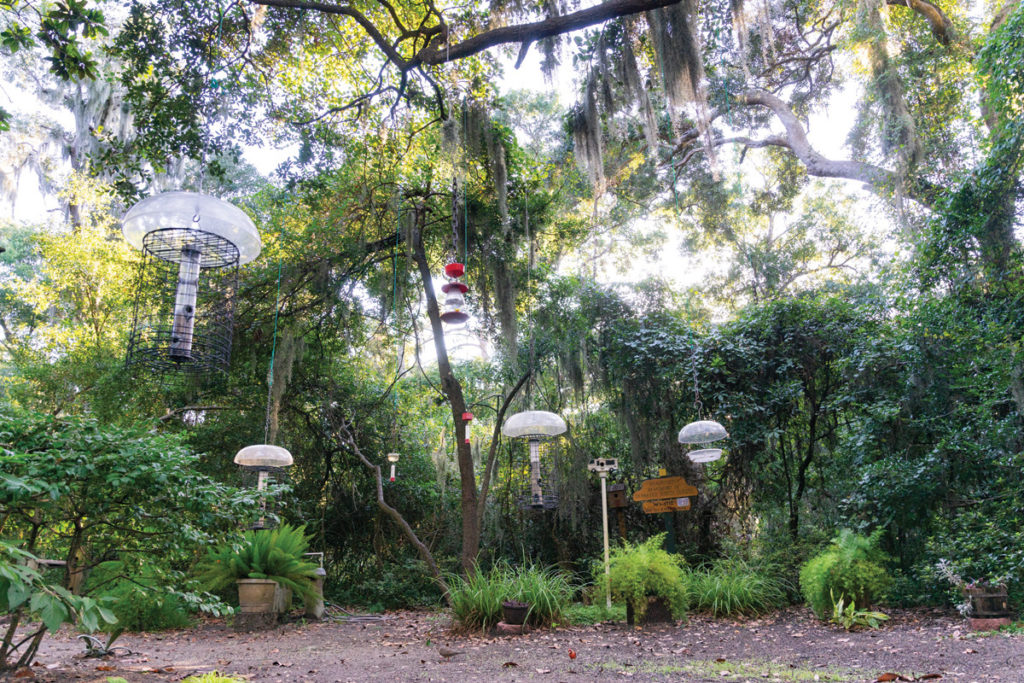 Bird Sanctuary at Jekyll Island Campground
Local lore credits "Anna the Bird Gypsy" with founding this magical haven when her wanderings brought her through Jekyll in search of feathered friends. Here you'll see painted buntings, northern parulas, yellow-throated warblers, and other colorful, tuneful perching birds.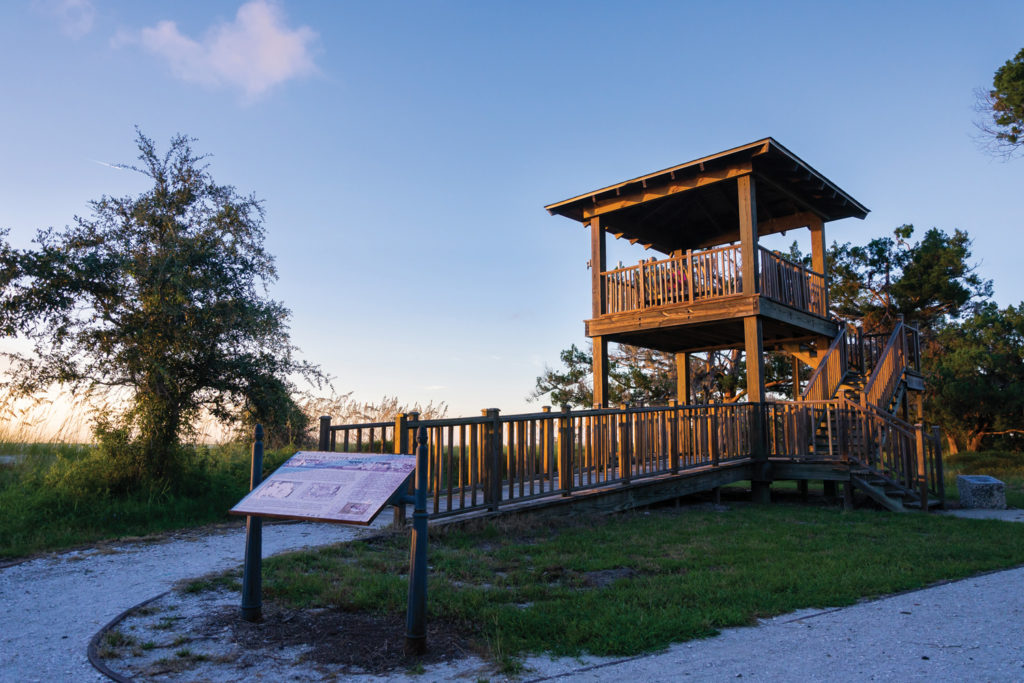 St. Andrews Beach Park
Located at the end of South Beachview Drive overlooking Jekyll Sound, this park provides beach access, a walking path, picnic facilities, public restrooms, and a two-story wildlife observation platform. Here you might spot a great crested flycatcher or, at night, hear the haunting call of the great horned owl. When the tide is not high, you can also access Jekyll Point, which is the best spot for watching shorebirds on the island.