On Jekyll you'll find acres of marshland, miles of tidal creeks and rivers, the mighty Atlantic, and oh yes, a water park.
By Jennifer Senator
Imagine sitting in a kayak, hidden among tall cordgrass and cattails as a heron takes flight. Picture shark-fishing with the kids, watching them jump with excitement at that first tug on the line. Remember how it feels to plunge down a waterslide, then drift along a lazy river in the sunshine.
Such is the life aquatic on Jekyll Island. "You can't experience this area from driving around it," says local fisherman Jaime Bracewell. "You've got to get out on the water."
While Jekyll's beaches are widely known as a safe haven for threatened loggerhead turtles, which come ashore in summer to lay eggs, the island's marshes, estuaries, and tidal creeks are protected habitats for millions of plants, reptiles, birds, and mammals. Due to the slope of Georgia's coastal plain, Jekyll boasts some of the most expansive salt marshes on the East Coast. The island's frequent, high tides bring in an abundance of bait, which draws wildlife to the shore when the waters recede.
"To be able to visit a protected ecosystem and be immersed in this natural environment is what makes Jekyll different," says Dawn Zengert, director of 4-H Tidelands Nature Center. And there are plenty of options for immersion, from kayaking and stand-up paddleboarding to fishing for trout, tarpon, and many other varieties of saltwater fish. Here are three ways to have your own Jekyll Island water adventure.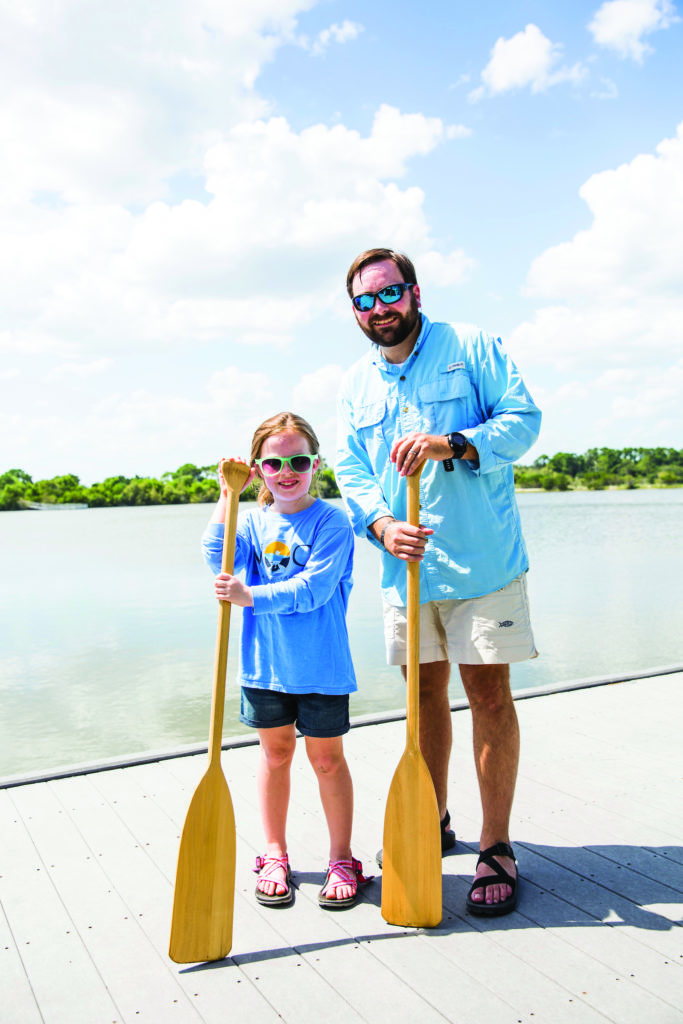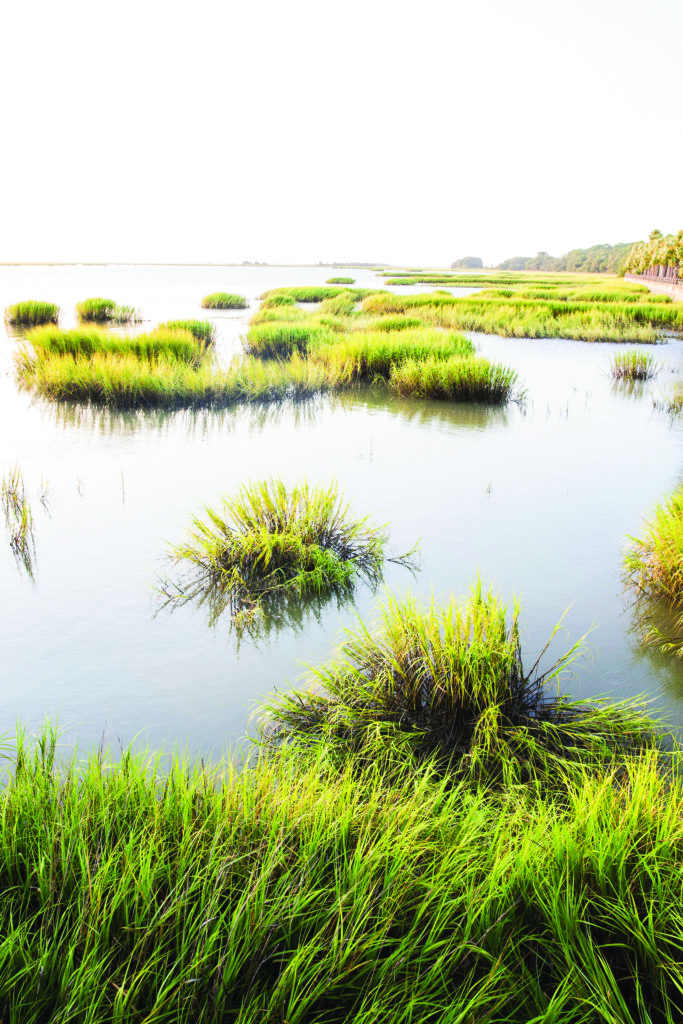 Grab a paddle
The best way to get an up-close look at the many animals that make their home among the native grasses of the salt marsh is via kayak or stand-up paddleboard (SUP). The 4-H Tidelands Nature Center, a University of Georgia 4-H program that provides hands-on environmental experiences for school groups, offers three-hour guided kayak tours of Jekyll's tidal creeks. "We call it a nature walk on the water," says Zengert. Experienced naturalists lead the tours, pointing out the wildlife that make up Jekyll's distinct eco-geographies—egrets, herons, pelicans, wood storks, fiddler crabs, dolphins, and sometimes, manatees.
"Kids [participating in educational programs] spend two and a half days here learning about the plants and animals living in the island's ecosystem," says Zengert. "We pack all that into three hours." The tour is offered year-round and is open to both experienced kayakers and beginners, who receive basic paddle instruction.
Based on neighboring St. Simons Island, Saint Simons Paddleboard and Kayak offers ocean or marsh tours of Jekyll Island via kayak and SUP. Your guide will meet you at your vacation rental or a convenient beach access point, then begin with a brief safety lesson on land. According to owner Norm Leonard, the marsh tours are particularly good for wildlife spotting thanks to the calmer water and abundant food. Look out for dolphins, great blue herons, egrets, manatees, and other animals. "Sea turtles make an appearance now and then, but they duck down real quick," he says.
If you prefer paddling solo, Kennedy Outfitters offers paddleboard rental by the hour, day, or week. Customers usually head right out from the beach in front of the shop, says manager Casey Eaton. "You don't have to go too far out to hit the smooth water and get the depth you need to paddle," she says. "Plus, we don't have huge waves here, so it's easier for most people—you won't get too beaten up."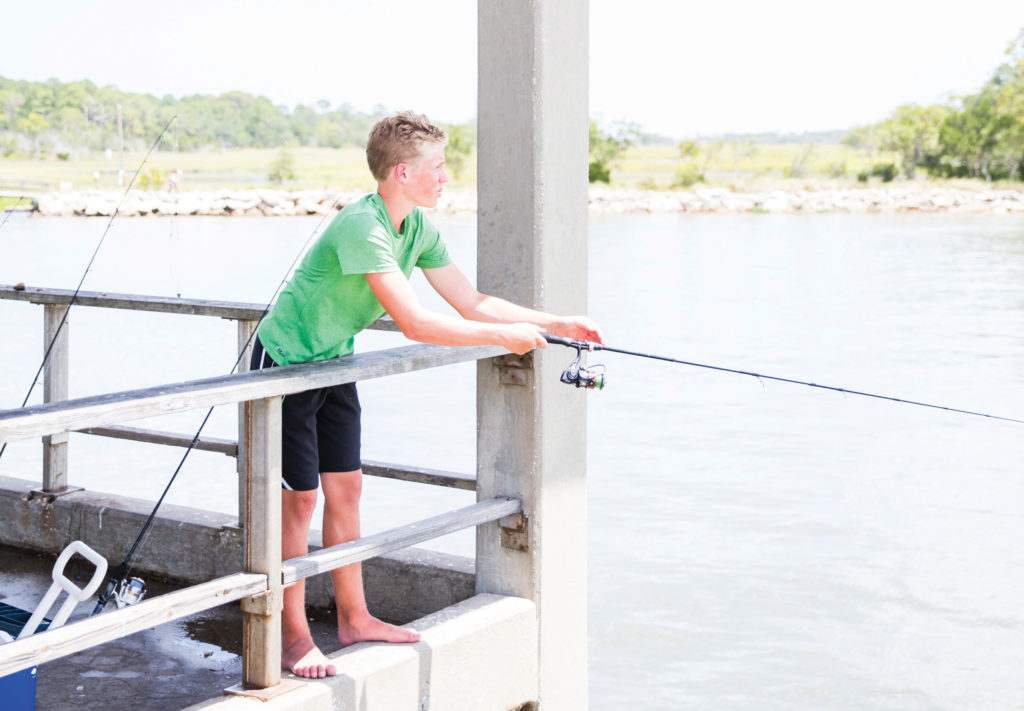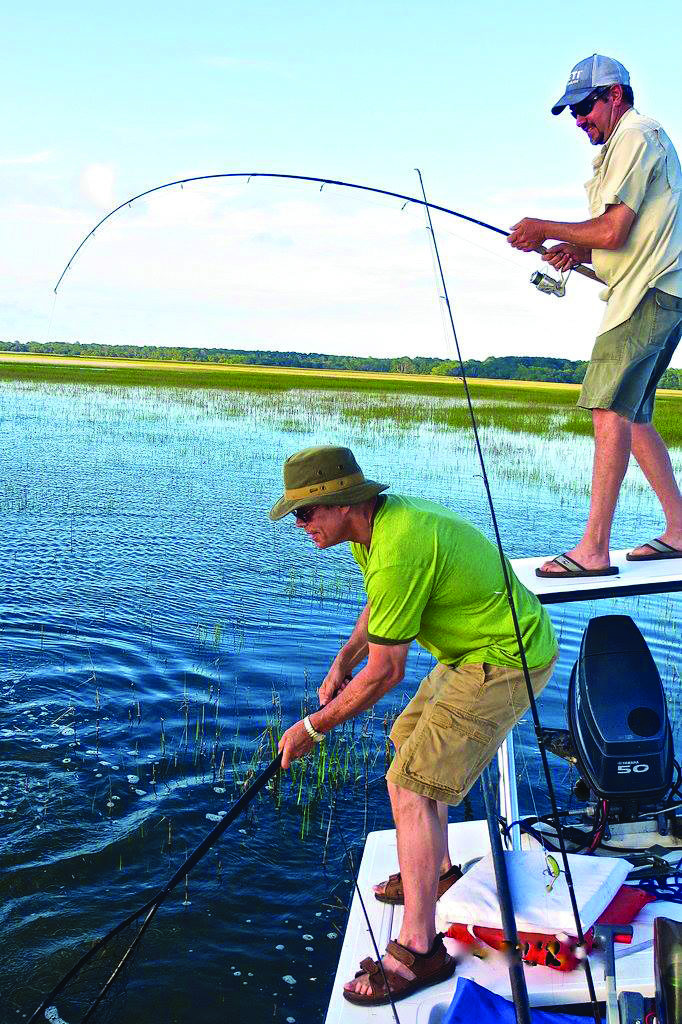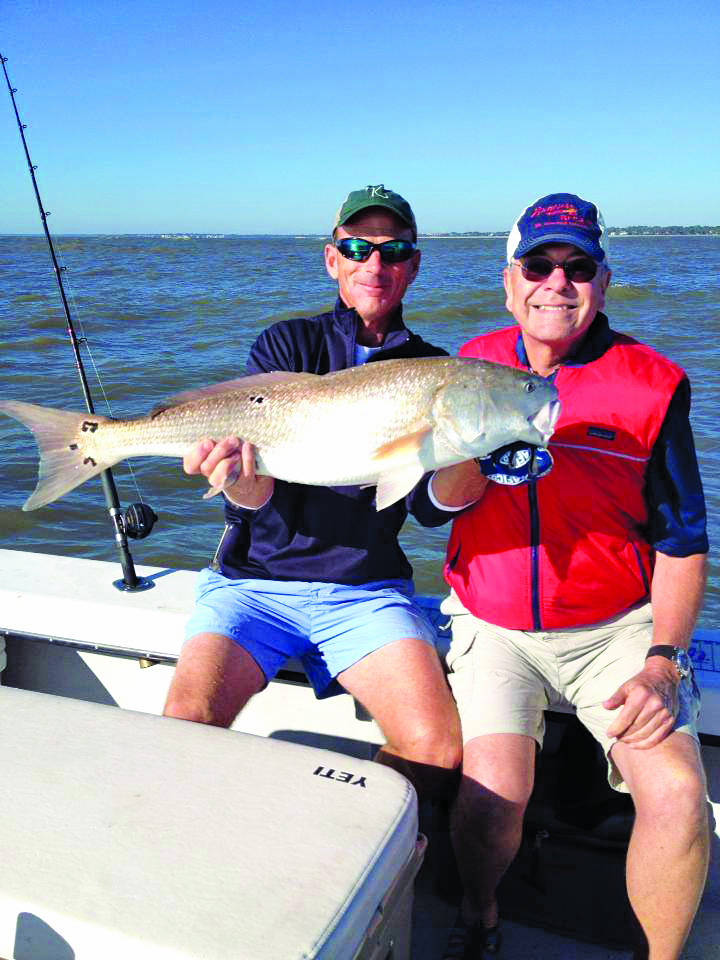 Drop a line
Jekyll offers several options for private fishing charters, which originate from Jekyll Island Harbor Marina. One local fisherman who leads these tours, Captain Larry Kennedy of Kennedy Outfitters, says the area is particularly good for inshore and nearshore fishing. "We have so much bait. Our tidal flow just turns everything out."
His company offers two- or four-hour trips, including inshore fishing for trout, redfish, and tarpon and offshore fishing for grouper, black sea bass, snapper, and cobia. He also leads a popular family-friendly shark-fishing excursion. "A five-year-old child reels in a shark and they just go crazy," he laughs. "There's nothing like it."
Jekyll Island native Captain Eric Moody of Coastal Expeditions also offers small charters (six people maximum) as well as combination shark-fishing and dolphin-watching trips. Moody says he particularly enjoys telling his guests about Jekyll's marine environment. "I try to educate people and show them a good time," he says, "and I try to be especially patient with the kids, because I remember what it was like to learn to fish when my dad taught me."
Moody targets speckled sea trout, redfish, flounder, whiting, Spanish mackerel, shark, and tarpon, among other saltwater fish. He provides bait, tackle, fishing license, and ice, and he'll even clean your fish if you want to cook it for dinner.
Captain Jaime Bracewell offers inshore fishing charters, taking visitors around oyster beds and through tidal creeks and rivers. On his combination fossil-hunting trip, you'll bring home shark teeth, sea glass, and usually, fossils from other marine and land animals. Bracewell has found bison, horse, whale, dolphin, stingray, and barracuda fossils and even rare megalodon shark teeth while foraging Jekyll's beaches.
For those who prefer smaller watercraft, fishing by canoe or kayak is available on seventeen-acre, saltwater Rixen Pond, which is part of (and adjacent to) the 4-H Tidelands Nature Center. Fish for red drum, mullet, and other saltwater species; drop a net for blue crabs; or try your luck catching fiddler crabs, which scuttle along the surrounding banks.
And you can always go it alone with bait and tackle from the Jekyll Island Fishing Center, which also offers gifts, gear rentals, and a spot to book excursions and boat tours. The knowledgeable staff will set you up to cast from the shore or the Jekyll Island pier, a popular spot for catching sharks.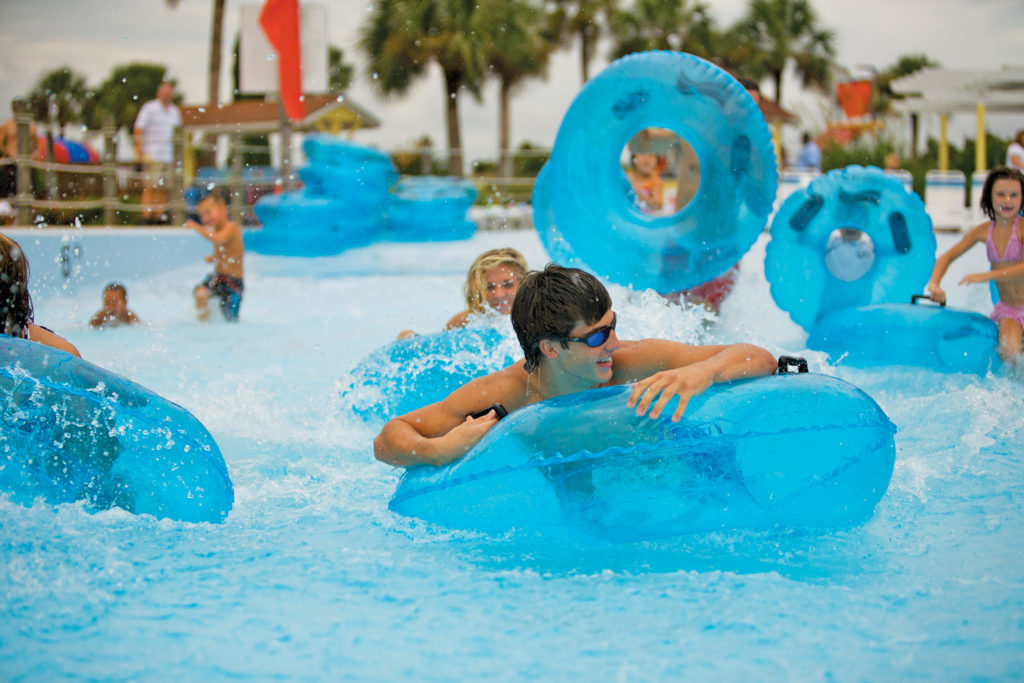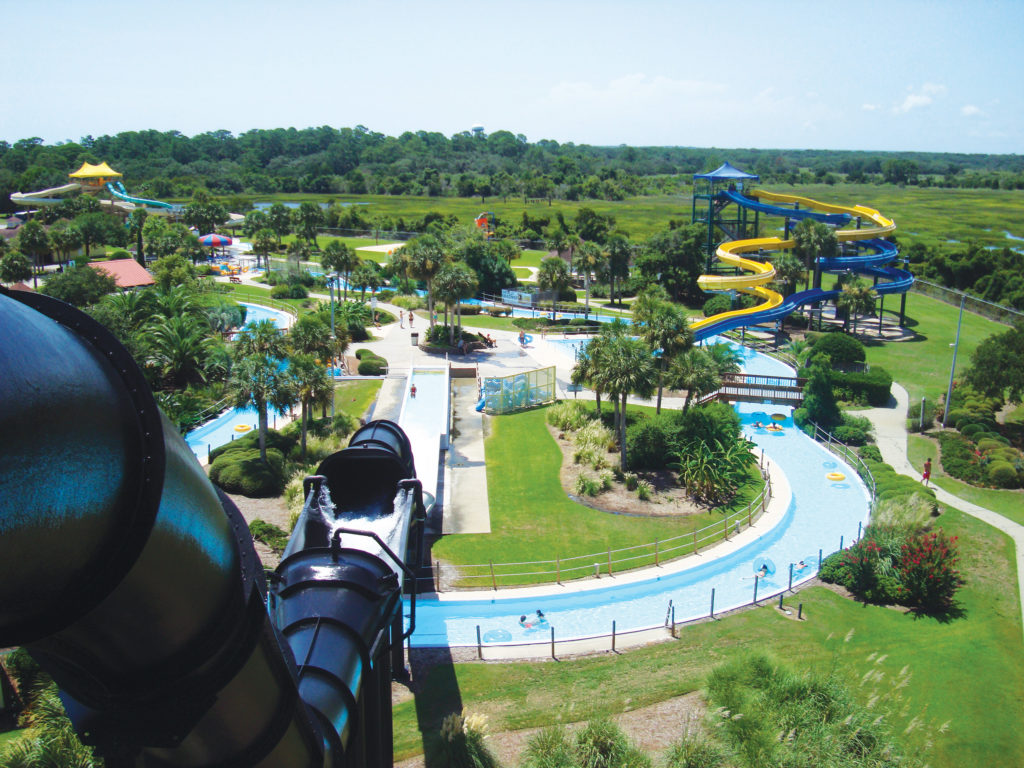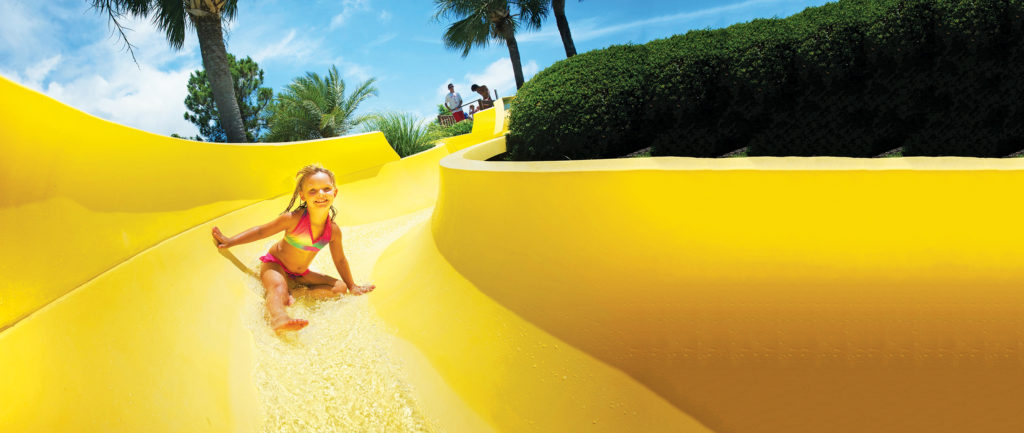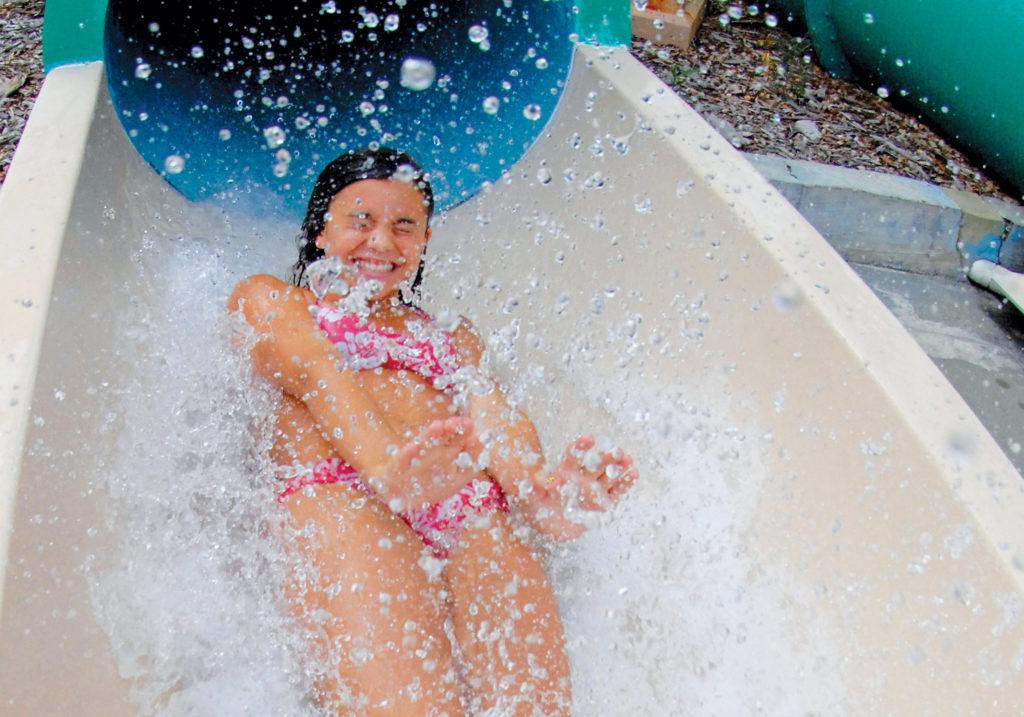 Dive in
One of the more exhilarating vantage points from which to view Jekyll's natural beauty is atop a waterslide at Summer Waves, the island's eleven-acre waterpark. Just before taking the plunge down the five-story Pirate's Passage, take a moment to admire the lush marshland, Rixen Pond, and the Jekyll River. Of course, the park has its own river—the lazy variety, where you can drift with the gentle current on an inner tube. Or try five additional water slides, including the forty-foot Nature's Revenge.
Break for lunch at the on-site Larry's Giant Subs and continue the fun by riding the waves of the Frantic Atlantic, which can reach two feet. Try to dodge the giant water bucket in the Splash Zone, or hang out in the new kids play area, Shark Tooth Cove. Here, little waders will enjoy the zero-entry pool, ten slides, and waterfalls, while adults will appreciate plenty of shade for tender skin and the promise of a good night's sleep ahead.
Resources
Visit jekyllisland.com for a full list of recreational outfitters and companies
Kayaking & Paddleboarding
4-H Tidelands Nature Center
912-635-5032
tidelands4h.org
Saint Simons Paddleboard and Kayak
912-230-4323
ssisup.com
Fishing & Boat Tours
Bracewell Charters
912-996-1572
Coastal Expeditions
912-270-3526
coastalcharterfishing.com
Jekyll Island Boat Tours
912-635-3152
captainphillip.com
Jekyll Island Fishing Center
912-635-3556
Jekyll Harbor Marina
912-635-3137
jekyllharbor.com
Water Park
Summer Waves Water Park
912-635-2074
summerwaves.com