In their beloved retreat known as Indian Mound, Jekyll's most famous family found an escape from Gilded Age glitz.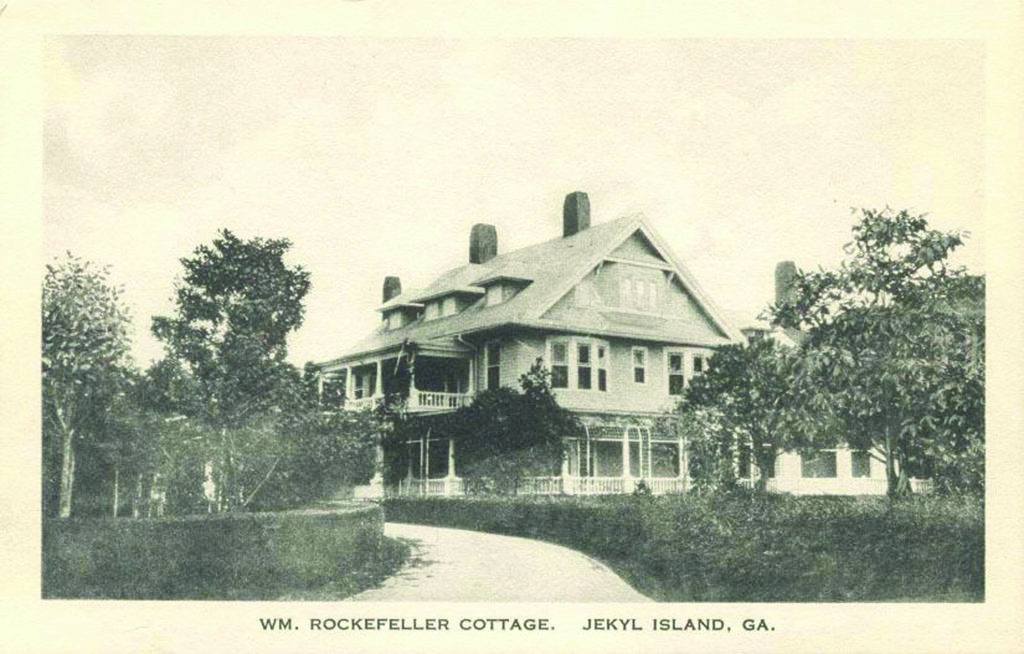 In the front parlor of Indian Mound Cottage on Jekyll Island hangs a portrait of a regal older woman. She is dolled up in Victorian finery and swimming in pearls. Look closely at another image in the house, and you'll see she has curly white locks and wire-rimmed glasses, like a grandmother in a Norman Rockwell painting, the kind who would call you "dear." Now picture a cigar-smoking, elderly man with a top hat and cane—her husband the nature lover, often seen tooling around Jekyll dressed in a knickerbocker suit, on a new invention called a bicycle.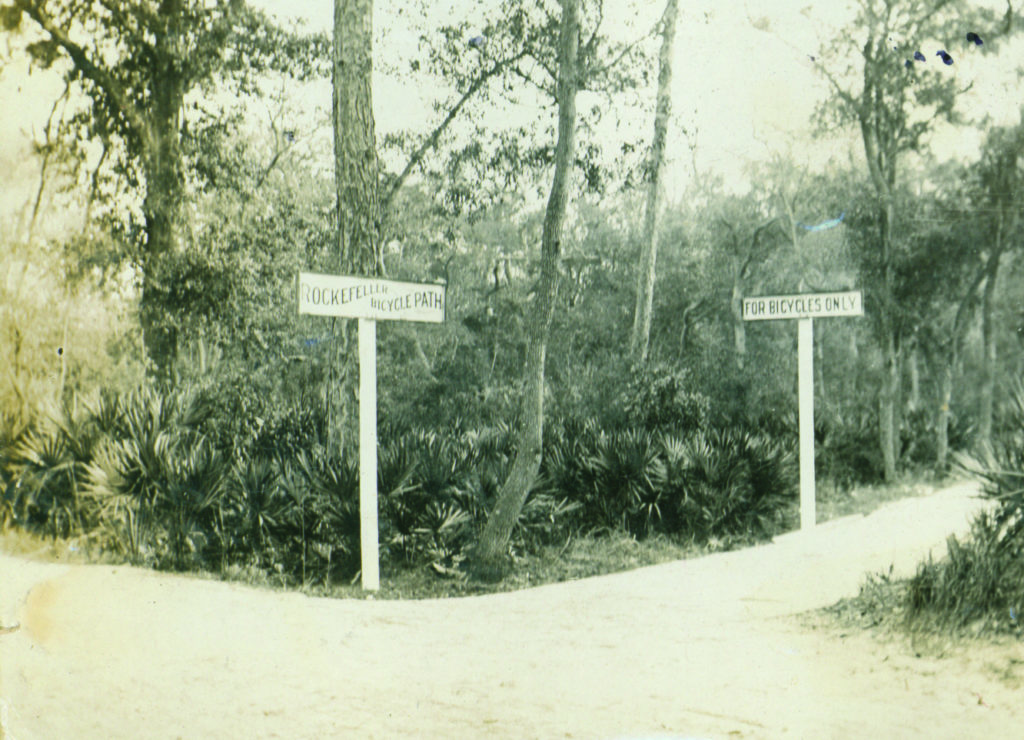 Such were the charms of William Avery Rockefeller Jr. (1841–1922) and his wife, Almira Goodsell Rockefeller (1844–1920). They were impossibly rich—William co-founded Standard Oil along with his older brother, the legendary John D., the wealthiest American ever. William left a fortune of $150 million. He and his wife owned a Fifth Avenue mansion and a 204-room country manor in New York's Westchester County. But underneath the starch and lace, they were by all accounts just plain folk.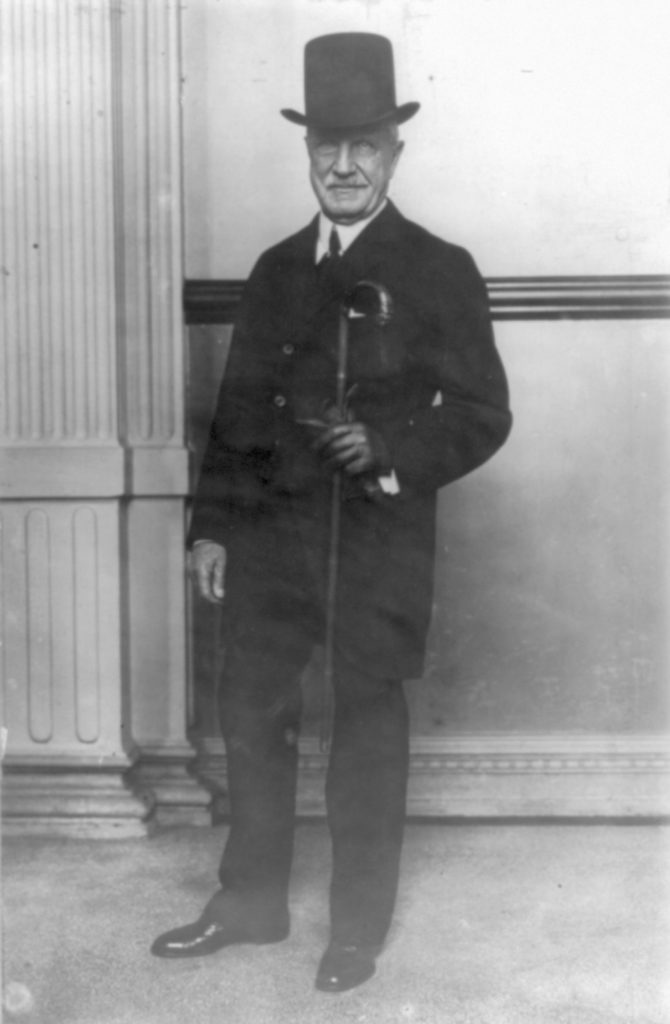 Fittingly, their favorite haunt was their winter home on Georgia's coast: Indian Mound, a magnolia-draped cottage built in 1892 by Gordon McKay, a Civil War–era shoemaker and member of Jekyll's storied millionaires club. Some of the richest, most influential men of the time enjoyed membership in the Jekyll Island Club: J.P. Morgan, Joseph Pulitzer, Marshall Field, and William K. Vanderbilt, among others. And yet Indian Mound offers an illuminating glimpse of the Rockefellers as homebodies and beachcombers, two retirees basking in their grandchildren and the sunshine.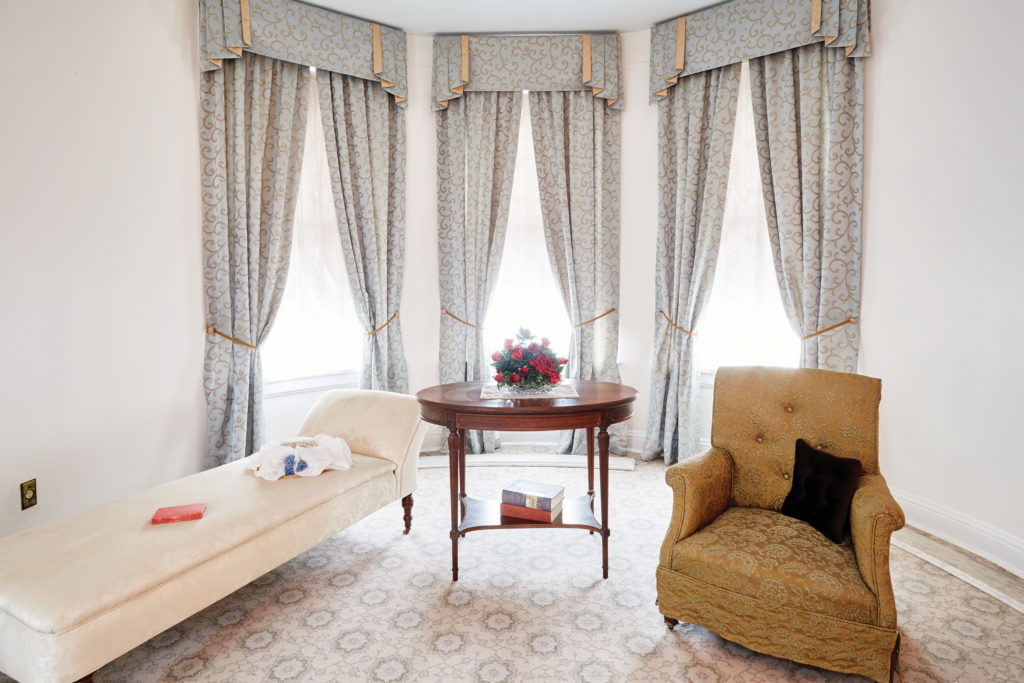 At Indian Mound, the couple could escape the glare of society life and the tabloids. Almira (or Mira, as she liked to be called) could gather her family in the large living room they added to the back of the house, where they would read, play games, or listen to the Victrola. William could sit on his private upstairs porch, puffing a cigar, contemplating the river and spying on club shenanigans just across the lawn.
"One of the things that fascinates me about the Rockefellers is that they were very down-to-earth people," says Andrea Marroquin, curator of the Jekyll Island Museum, which oversees Indian Mound and the other properties in the island's National Historic Landmark District. "They did not come from wealth . . . They worked hard and they earned it, and they appreciated what they were able to do with it, but they were real people."
Gilded Age ostentation was never the intent of the Jekyll Island Club, founded in 1886 on the pristine barrier island where reptiles crawled and live oaks sprouted Spanish moss and resurrection fern. The coastal paradise was the opposite of gaudy Newport.
"It was utterly unlike these Northern resorts in that it consciously embraced a clearly delineated philosophy of simplicity," author June Hall McCash writes in The Jekyll Island Cottage Colony, published by University of Georgia Press in 1998. Though they may seem grandiose by today's standards, most of the early cottages were built in Queen Anne or shingle style, making them the unfussy beach bungalows of the time. Club members were slow even to add electricity, finally surrendering in 1903, a full decade after the lights came on in nearby Brunswick. They balked when the Crane family built their Italian-style villa in 1917, and again in 1927 when Walter Jennings constructed Villa Ospo, an elegant Spanish Eclectic and Italian Renaissance affair designed by John Russell Pope, the architect who gave us the Jefferson Memorial and the National Gallery in Washington.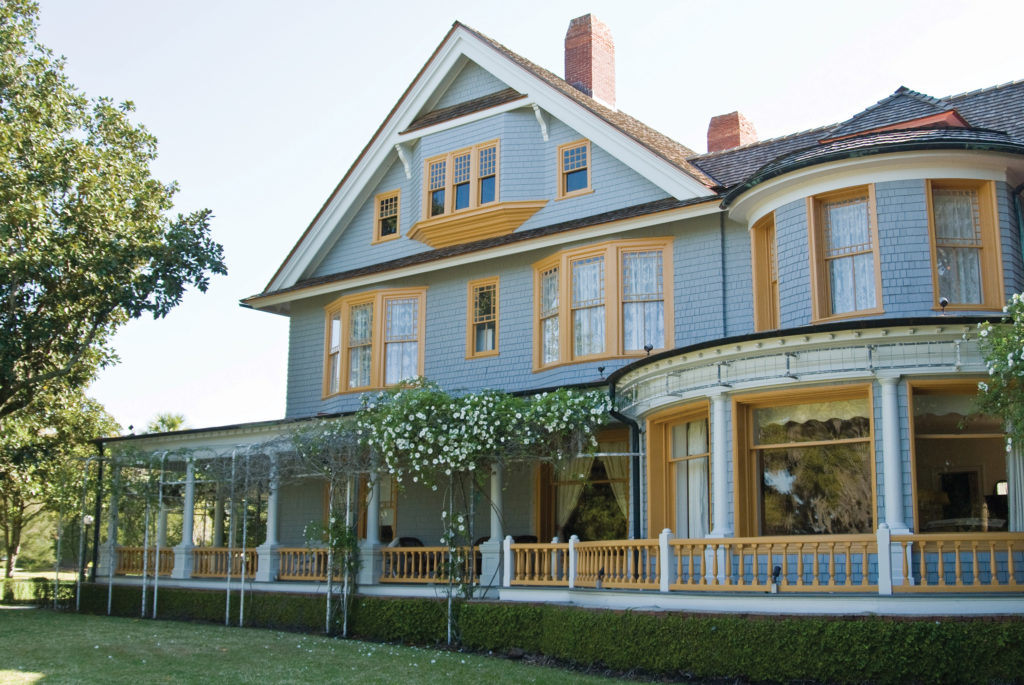 The Rockefellers remained almost quaint by comparison. When the couple bought the seven-bedroom McKay cottage in 1905, they were in their early sixties. Over time and a series of renovations that included a servants wing, a capacious downstairs living room, and an upstairs suite for Almira, Indian Mound became a leisurely haven for the Rockefellers, their four adult children and in-laws, and seventeen grandchildren.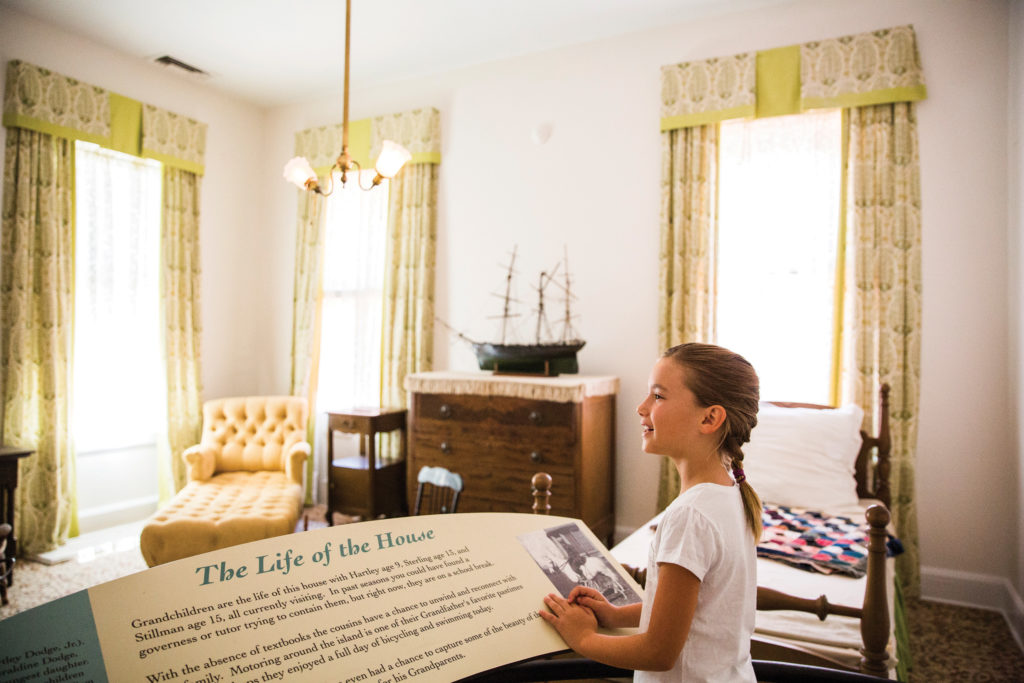 "They were not of the manor born, either one of them," tour guide Frank DeLorenzo tells me on the December day I tour the house. "That's probably why they had such strong family values."
Named for what was thought to be a Native American burial site in the yard, the house may not be palace. But by the time the Rockefellers were done with it, it was hardly rustic, either, with the trappings of wealth one might imagine for the brother of a Victorian-era Croesus. Almira, for all her maternal attributes, had appearances to keep. That meant clothes—so many that a dumbwaiter was installed to lift her luggage to her palatial second-story suite. DeLorenzo shows me a walk-in vault where he says William kept cash, Standard Oil stock, and possibly guns, since Jekyll was a hunting club. When the Rockefellers closed up the house for the summer, he presumes they locked up the silver, too.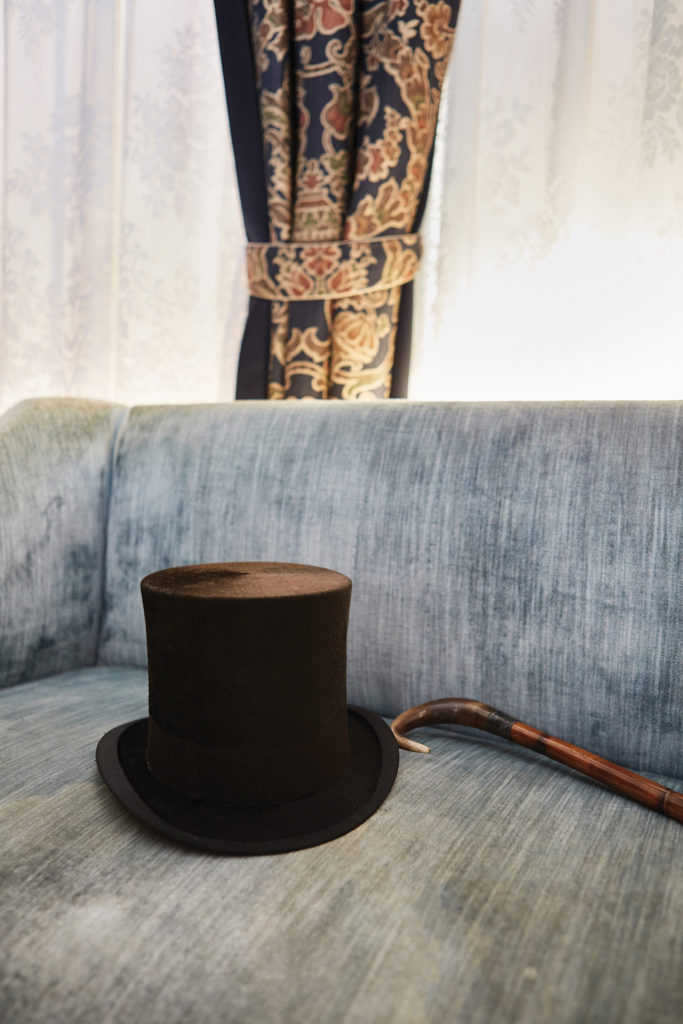 Maintained by the Jekyll Island Museum, the Indian Mound of today has been imagined as it was exactly 100 years ago. It is March 1917, and a silver tray on a credenza in the foyer holds a few calling cards."We try to maintain the period style of the house but also to give you the sense the Rockefellers just stepped out," Marroquin tells me.
As with most house museums, establishing authenticity can require a bit of sleuthing. When it came to photographing the interiors of their grand homes, it seems the Victorians were somewhat modest. The Jekyll set commissioned family portraits, shot pictures of outdoor tea parties, but they didn't allow us a look at their inner sanctuaries. This makes it challenging to re-create rooms exactly as they were.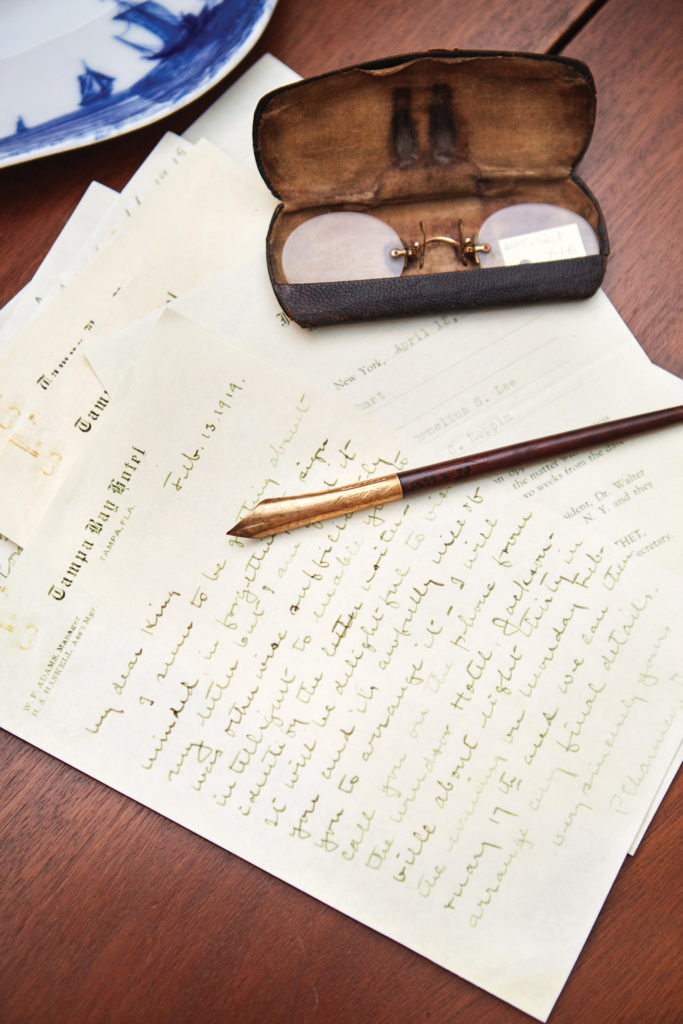 And by the time the state acquired Jekyll in 1947, most club members had abandoned their cottages along with their contents. The left-behind furnishings were stored randomly and never labeled, so determining who owned what can be tricky, if not impossible. "It is a bit of a mystery piecing it together," Marroquin says.
Nonetheless, Indian Mound's formal front rooms are decorated with lovely period pieces. The carpet is red, though back in the day the floors were said to be covered in crushed red velvet. A stained-glass window in the stairwell has a rose design; DeLorenzo remarks that Almira loved roses.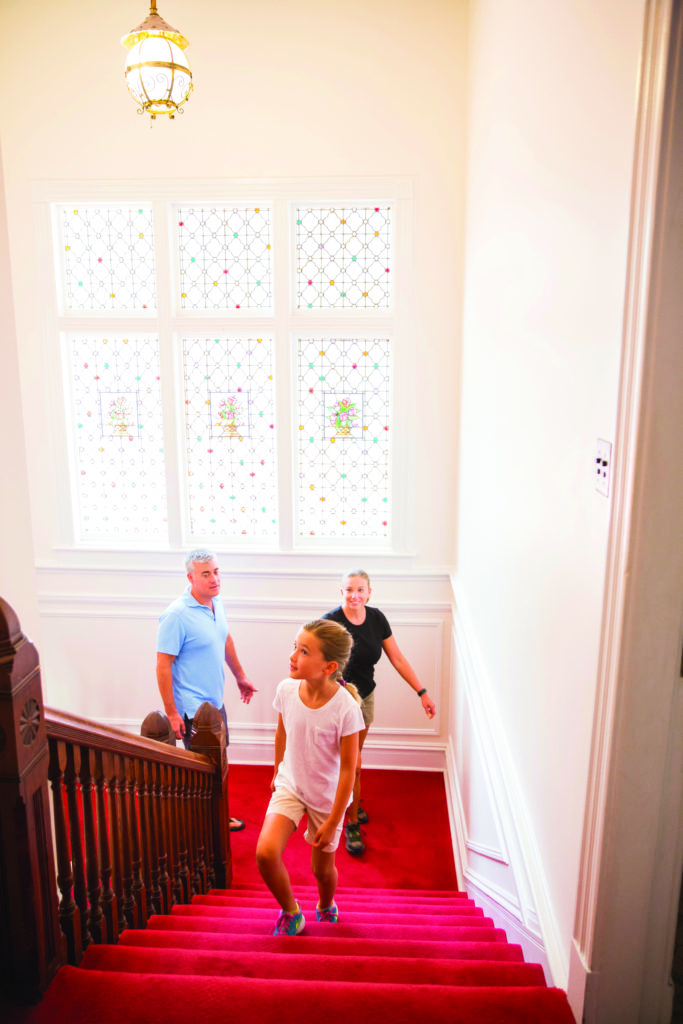 Because the Jekyll members generally took their meals at the club, most of the cottages, including Indian Mound, only had small kitchens. When the Rockefellers took over, they added a large back room with an enormous fireplace and picture windows with a river view. The space is mirrored upstairs by Almira's suite. Like many Victorian couples, the Rockefellers kept separate bedrooms. His has a view of the club. Hers has a spacious bathroom with a white-marble vanity and a steam-heated towel rack.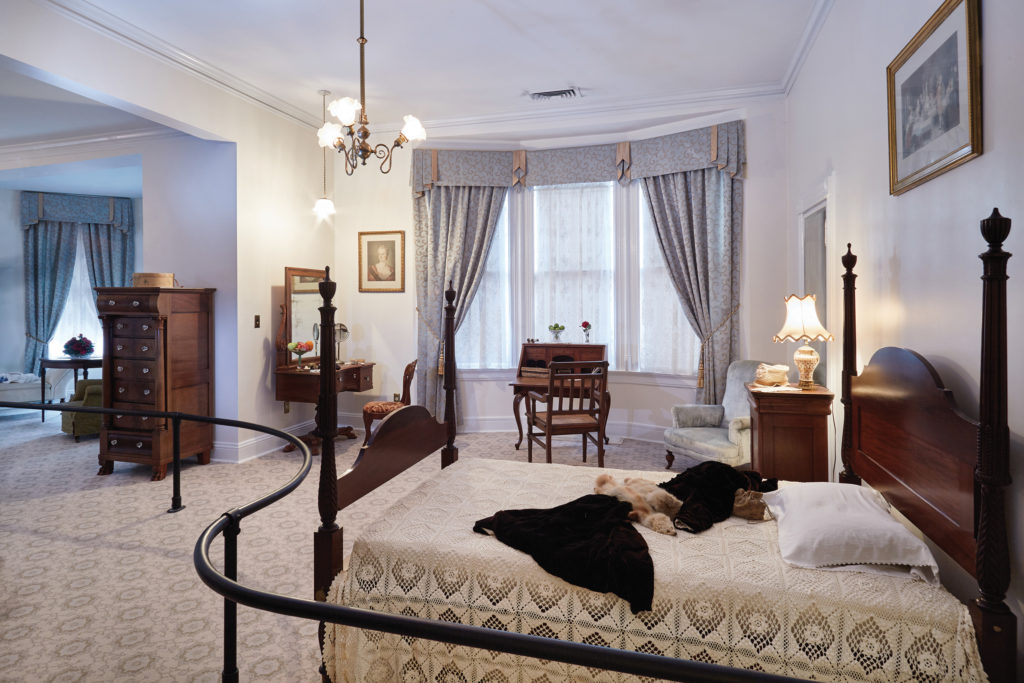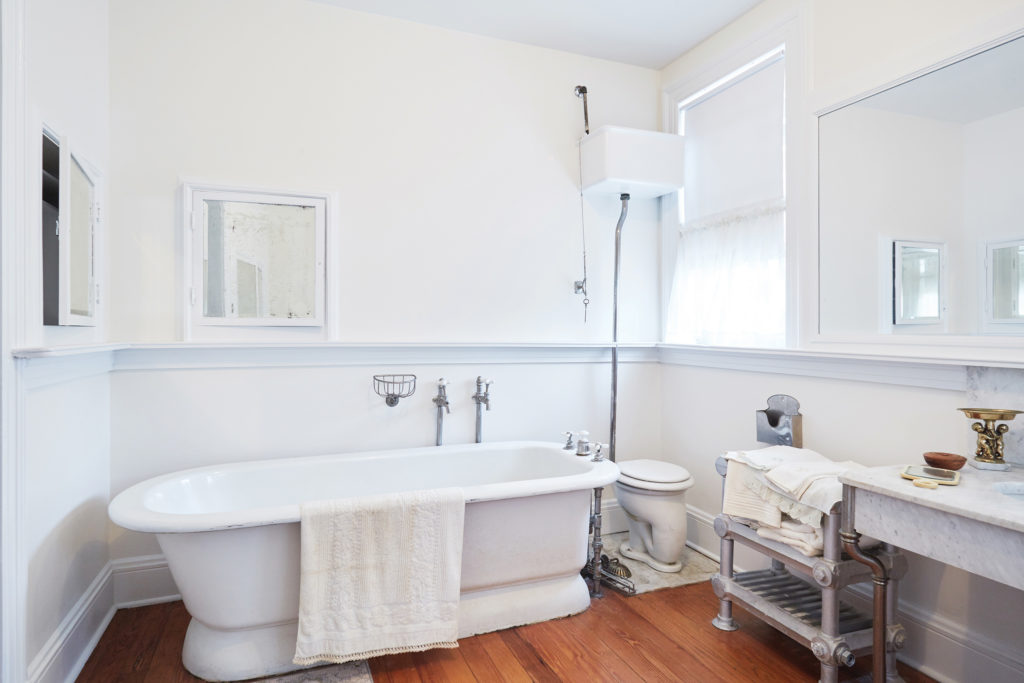 By the time they created their retirement home, the Rockefellers seemed less interested in worldly things, more caught up in the beauty of the natural world. As part of their improvements, they wrapped the house in porches. "He thought very carefully, I'm sure, about how he wanted to redesign it, and the porches are a major feature," McCash says. From those welcoming porticos, they could enjoy a splendid view of the Jekyll River or watch tennis players volley on clay courts laid out in 1909.
And though she had ropes of Oriental pearls, diamonds, and furs, Almira had come to shy away from parties. "Now do not wear yourself out over entertaining" she wrote in a letter to her daughter Emma, which is quoted in a display in the front parlor. "It is not worthwhile. All this rush of entertaining is nonsense."
Whether Almira knew it or not, the social world she knew would soon crumble, and her words would prove prophetic.
A Visit with the Rockefellers
Indian Mound Cottage may be toured on the hour from 10 a.m. to 4 p.m. daily. Purchase tickets at the Jekyll Island Museum (100 Stable Road) or at the cottage (credit card only).
The house is located on Riverview Drive directly across from the Jekyll Island Club Resort; free parking is available behind the hotel or by the wharf. (On a pretty day, you might consider strolling or biking from the museum.) Look for your Indian Mound tour guide outside the cottage, under the porte cochere that doubles as a front porch, or ring the doorbell if you don't see anyone. Tours last about forty-five minutes.
Tickets: Adults, $10. Children ages 7 to 15, $5. Free for children 6 and under. 912-635-4036; jekyllisland.com/rockefellertour