Works of John Russell Pope, Cormac McGarvey illustrate Jekyll's unique building styles
BY MARY LOGAN BIKOFF 
PHOTOGRAPHY BY BRIAN AUSTIN LEE
A medley of architectural styles chronicles the history of Jekyll Island, from 18th-century tabby ruins to the heavily ornamented Queen Anne Victorian clubhouse at the Jekyll Island Club Resort to midcentury modern ranches.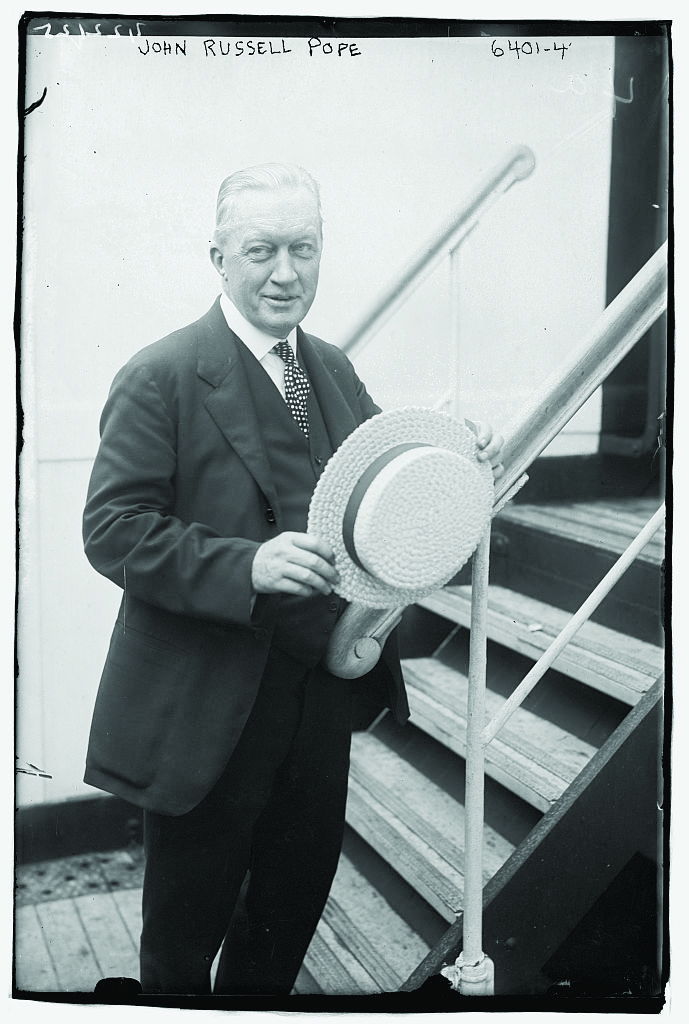 Perhaps no two architects display this stylistic range better than John Russell Pope and Cormac McGarvey. Pope, the famed classical architect behind some of the nation's most revered public buildings (including the Jefferson Memorial in Washington, D.C.), designed one of the last great Gilded Age mansions (or "cottages," as they're called) on the island in 1927. McGarvey was an accomplished local architect who drew up some of Jekyll's most distinctive, function-first midcentury modern residences following the purchase of the island by the State of Georgia in 1947.
"That's a pretty short distance, timewise," says Taylor Davis, historic preservationist for the Jekyll Island Authority, "to see such a massive change in style."
When Pope was hired in the late 1920s by Walter Jennings, a Standard Oil executive and new president of the Jekyll Island Club, to design a winter retreat for his family on the island, the private club was at its peak of glory. One of the last residences of that era, Pope's Villa Ospo, combined Italian Renaissance and Spanish Eclectic influences, with its arched windows and doorways, Ludowici tile roof, and classical pilasters. Second-floor balconies, arcaded walkways, and arched corridors shed light on the relaxed but lavish lifestyle the Jennings family lived.
By the 1950s, with the island now in state hands, Jekyll witnessed new architectural energy, especially after the causeway was opened to automobiles in 1954. When Jekyll's first land leases became available in the late 1940s, the island was a "tabula rasa," as Davis puts it, of residential architecture, save for the "Millionaire's Village," which had quickly become an artifact. Jekyll's new neighborhoods—Pine Grove, Oak Grove, Jekyll Beach, and others—spoke to the more efficient, streamlined postwar lifestyle that middle-class vacationing families enjoyed. New homes were low-slung, flooded with light, and featured built-ins and fireplaces.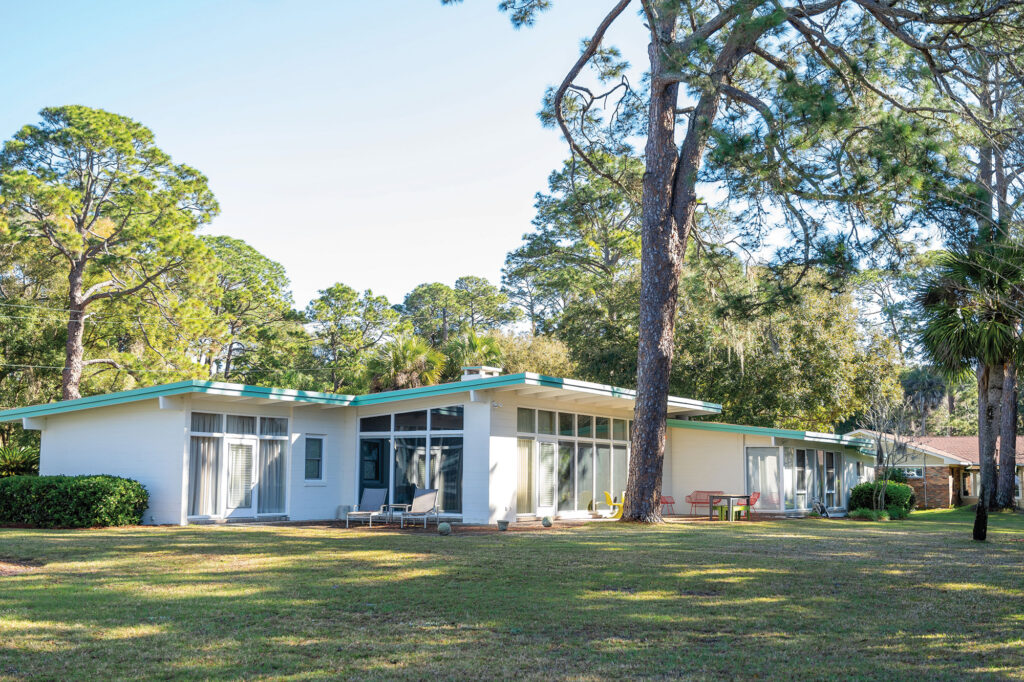 McGarvey, a Brunswick native who studied in Paris and worked in New York, would have been privy to high-style modern pioneers like Frank Lloyd Wright and Le Corbusier. That influence was evident in his 1950s design of the no-longer standing community center known as the St. Simons Casino, a fashionable white modernist building designed as a horizontal component to the neighboring lighthouse. McGarvey also drafted some of Jekyll's most notable midcentury homes, showcasing flat roofs, floor-to-ceiling windows, overhanging eaves, and concrete breeze blocks for patio privacy and ventilation, a style that Davis has taken to calling "coastal Brutalist." There are at least a half-dozen such McGarvey homes on Jekyll that Davis is currently researching. "They do all have similarities, and they stand out," he says. Many remain unrenovated, often featuring original bathroom and kitchen details, from turquoise tile to built-in cabinets.
These homes are a far cry from the monumental columns and arcades of Pope's work. But if you look closely, Davis says, the two architects share, in particular, an ability to pull the outside into their work in order to bask in the island's natural beauty.