Thousands have participated in the effort to safeguard Jekyll's beaches
By Josh Green
Photography by Brian Austin Lee
Plastic items like the ones pictured above take 400 years or more to break down in the environment, while an aluminum can takes 200 years and a Styrofoam cup 50, according to the National Oceanic and Atmospheric Administration. Even cigarette butts take years, not days, to break down.
Jeannie Martin, AmeriCorps and volunteer coordinator with the Georgia Sea Turtle Center, wonders which was more bizarre: a lost love letter with a marriage proposal on it, or the piano discovered on Driftwood Beach, wedged up in the tree line.
Both were found by volunteers bagging and logging trash with the center's Marine Debris Initiative, which launched in 2012 with grants from the broader Southeast Atlantic Marine Debris Initiative. Its aim is to protect shorebird and sea turtle nests while saving myriad other wildlife from untimely deaths by unnatural objects. "No species is immune," says Martin, "not even the tiniest little filter feeders."
From cocktail straws to truck tires, the world's oceans are littered with plastic and other human-made material that might break down but doesn't biodegrade, creating deadly hazards for animals. Martin applied for grant funding six years ago when she noticed both a growing desire among the general public to help and a lack of educational outreach aimed at grade-schoolers in the Glynn County area.
What started as a small initiative with 6,500 data points (that is, pieces of debris recorded in a phone app) has swelled into a multifaceted, collaborative approach along Georgia's coast. Some 200 regular volunteers are on the books, and about 5,000 others—family groups, churches, corporate teambuilders, Scout troops, various government agencies—have chipped in. The data points, mean-while, have climbed to more than 300,000 across Jekyll's marshes and ten miles of beaches, representing tons of discarded tires, plastic bottles, beer cans, and especially cigarette butts, which are commonly mistaken by animals for food.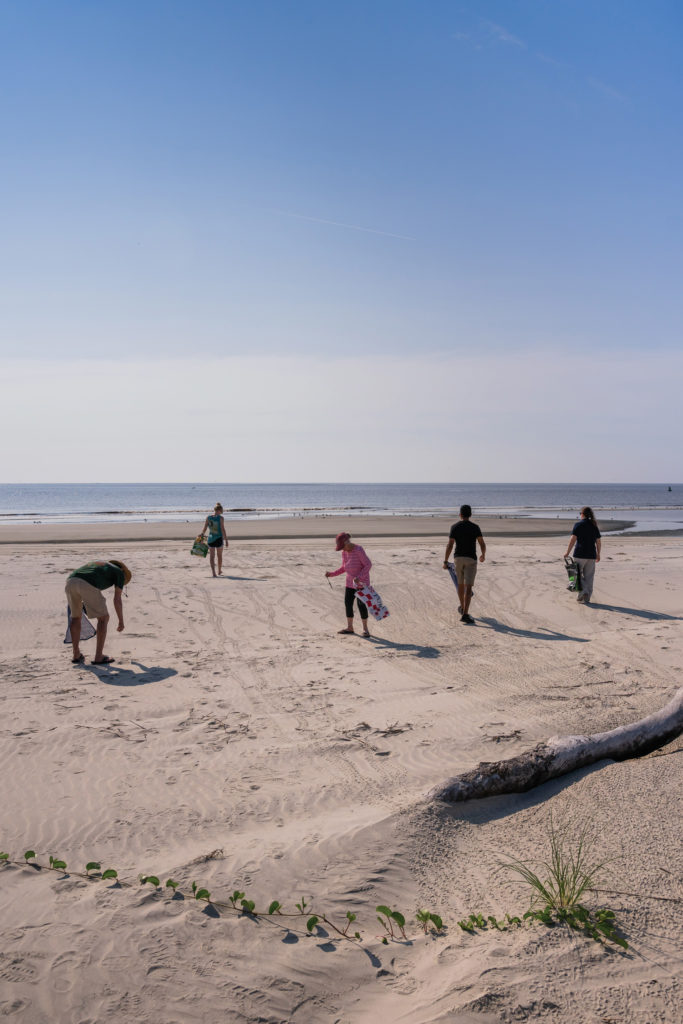 Globally, ocean debris has become a hot topic—especially as related to the purportedly Texas-sized Great Pacific Garbage Patch, or the so-called Straw Wars urging restaurants to nix the tubular plastics. Thanks in part to media coverage by the likes of National Geographic, public awareness has grown.
Jekyll is fortunate, Martin says, in that local government leaders have been proactive for years in safeguarding wildlife through various initiatives, and that "convergence zones" where currents collide and trash accumulates are far away (unlike in, say, India). That's not to say the problem doesn't need to be addressed at the root. Marine debris isn't just an issue for coastal towns; it drifts downstream from cities via rivers. "The amount that keeps entering the ocean—about 13 million metric tons of plastic each year—you're not going to clean that up," says Matt Khan, an AmeriCorps Marine Debris member with the center.
"So if we get out to the public, make them aware of the issue, we can at least curb some of that debris that enters in the first place."
For anyone eager to help, Martin advises visiting the center in person or the website (gstc.jekyllisland.com), and staff will help match volunteer availability to cleanup needs. The website also offers a how-to for downloading and using the tracker app. To help thwart the problem of ocean debris before it begins, the Georgia Sea Turtle Center recommends buying fewer single-use plastics, such as water bottles and food containers, or recycling those that are used.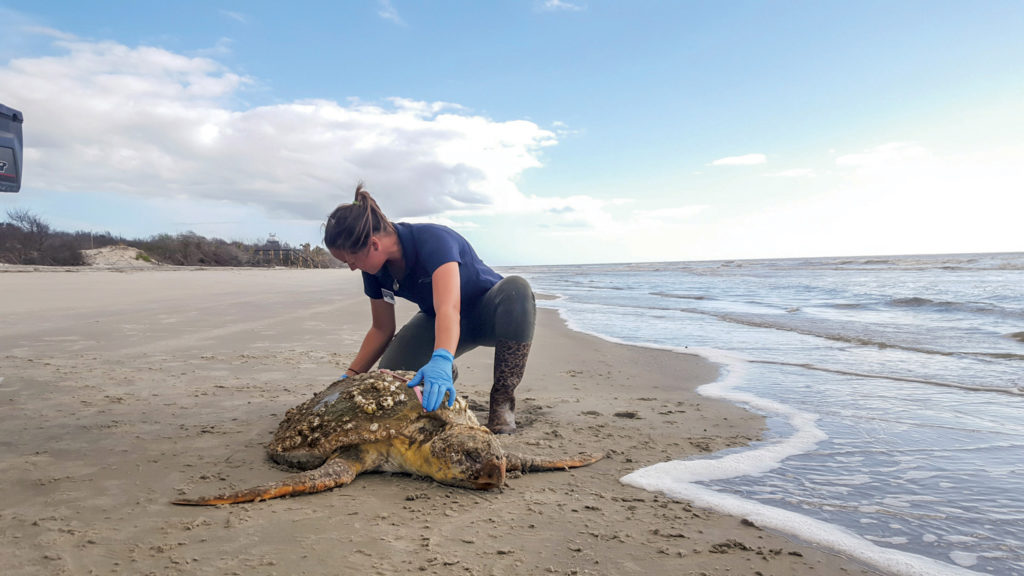 Artificial Ingredients
More than 700 documented marine species have ingested plastic.
An estimated 52 percent of sea turtles have eaten plastic. Debris entanglement, however, is the number one killer for sea turtles.
Albatross frequently mistake plastics for nutritious foods and feel full until they starve to death.
Oysters and blue mussels can ingest microplastics, which have been found in supermarket offerings.
Even sea salt is likely to contain microplastics.