High-tech CT scans at Southeast Georgia Health System pay off for island patients.
BY MICHELE COHEN MARILL
Craning her neck as she lay on the exam table, Bandit peered at the donut-hole opening of the stark white, conical CT scanner she was about to enter. Perhaps it looked like just another scary piece of ocean debris to the injured green sea turtle.
Bandit had been struggling to recover since a boat propeller struck her in the head and injured her spine. This trip to the Southeast Georgia Health System MRI and Imaging Center in Brunswick was the first step in a last-chance effort to save her.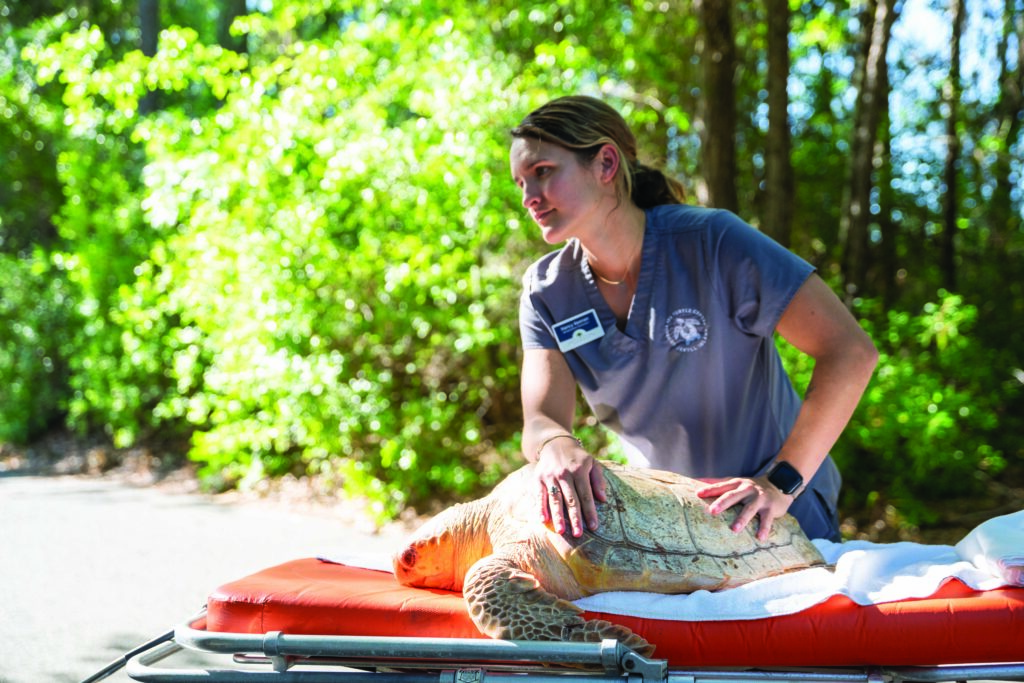 The Georgia Sea Turtle Center on Jekyll Island has rescued more than 1,500 turtles and assorted other creatures since its founding in 2007. It has its own hospital, with a surgical suite, X-ray machine, and rehabilitation tanks. But it doesn't have a CT scanner, which can provide sharper images of internal injuries.
Thanks to the partnership with the Southeast Georgia Health System, CT scans can reveal the precise location of an embedded fish hook or the extent of injury to a turtle's spinal cord.
"A CT scan can tell you exactly what's going on in the lungs. It's key to identifying pneumonia," a common infection found in sea turtles in the subtropics, says Dr. Shane Boylan, a veterinarian. "Without it you really are making a guess."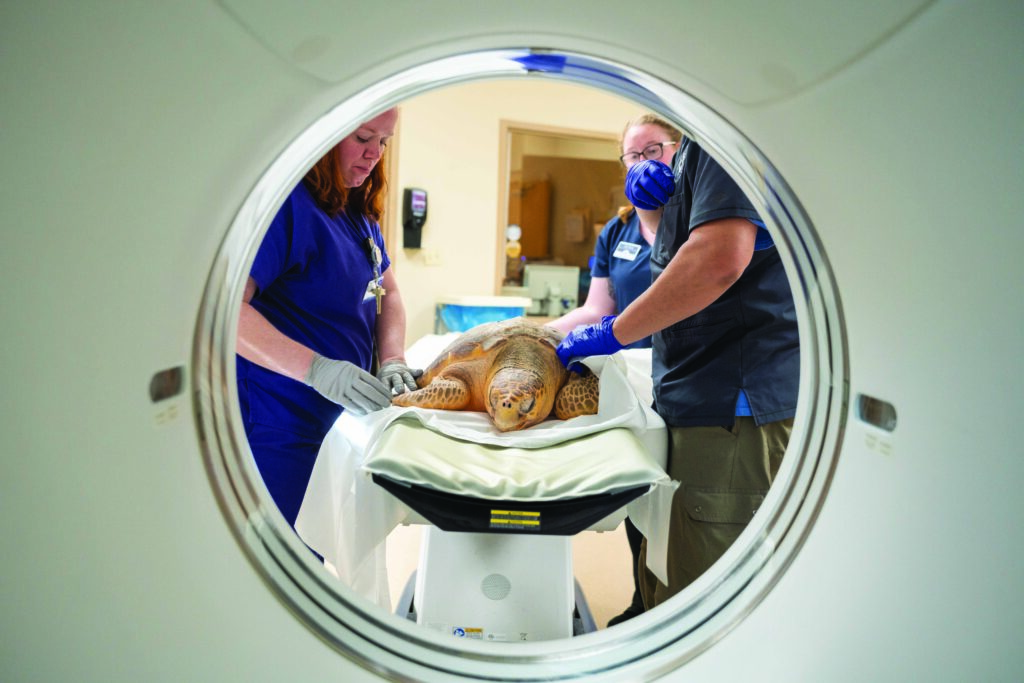 At the Brunswick facility, no human patient ever sees sea turtles in the waiting room. They come in after hours, through a private entrance. Juvenile green sea turtles arrive in a large bin, while loggerheads (weighing 200 pounds or more) might be rolled in on a stretcher or cart.
CT technologist Jennifer Armstrong covers her exam table with plastic and works quickly, knowing that these patients can get squirmy and bent on escape. Some are sedated for the short procedures; the scanning takes only about 30 seconds.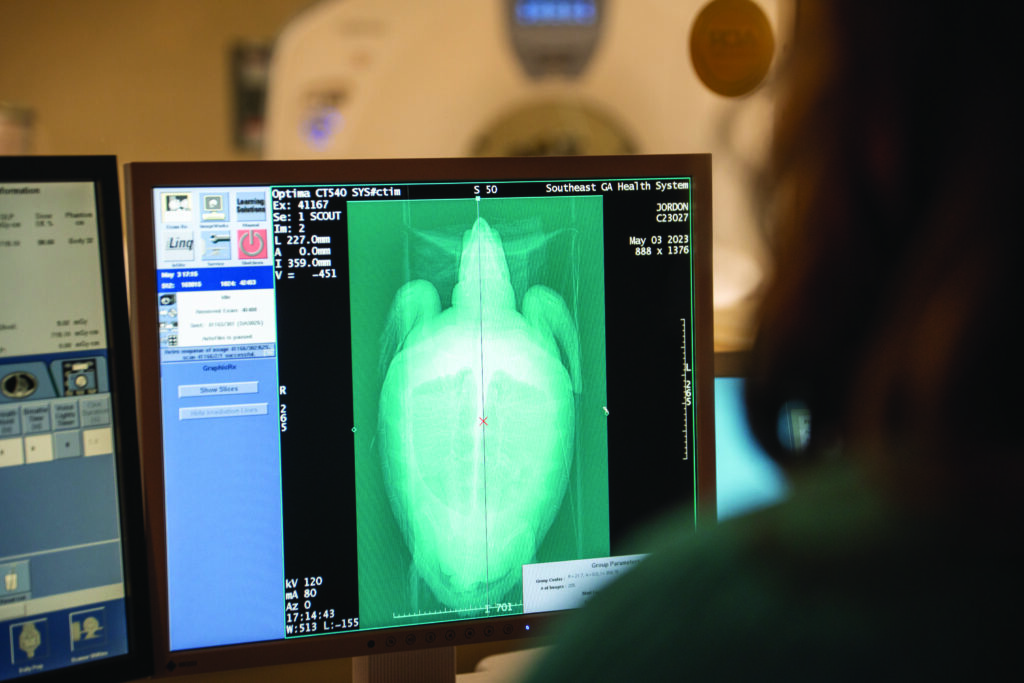 "I scan them from the tip of the nose down to the tail," says Armstrong, who never minds staying a bit late to help a sea turtle. "It is absolutely something I love doing. I fell in love with these little guys. They're just amazing creatures, and they're beautiful and sweet."
Before he came to Jekyll, Boylan participated in the first-ever spinal surgery on a sand tiger shark at the Mississippi Aquarium in Gulfport. Surgeries are done at the Georgia Sea Turtle Center, too, where visitors can observe patients through a viewing window and catch a glimpse of procedures sometimes based on CTs. A surgery to relieve pressure on the spinal cord could be Bandit's best hope to regain the ability to dive and swim that she needs to survive in the open sea, Boylan says.
Having access to a CT scanner has proven critical. Thanks to the partnership with Southeast Georgia Health System, patients like Bandit are getting a second chance.