A close-up of the winged wonders that sweep through this barrier island each year—and the people who flock to them.
By Margaret Evans
Illustrated by Helen Seay
Birders are a curious breed. Even the most practical and science-minded among them seem vaguely possessed; they exude a sense of wonder that borders on mysticism. Ask them why they do what they do, and some are lost for words.
Take American novelist Jonathan Franzen, who recently wrote in National Geographic, "When someone asks me why birds are so important to me, all I can do is sigh and shake my head, as if I've been asked to explain why I love my brothers."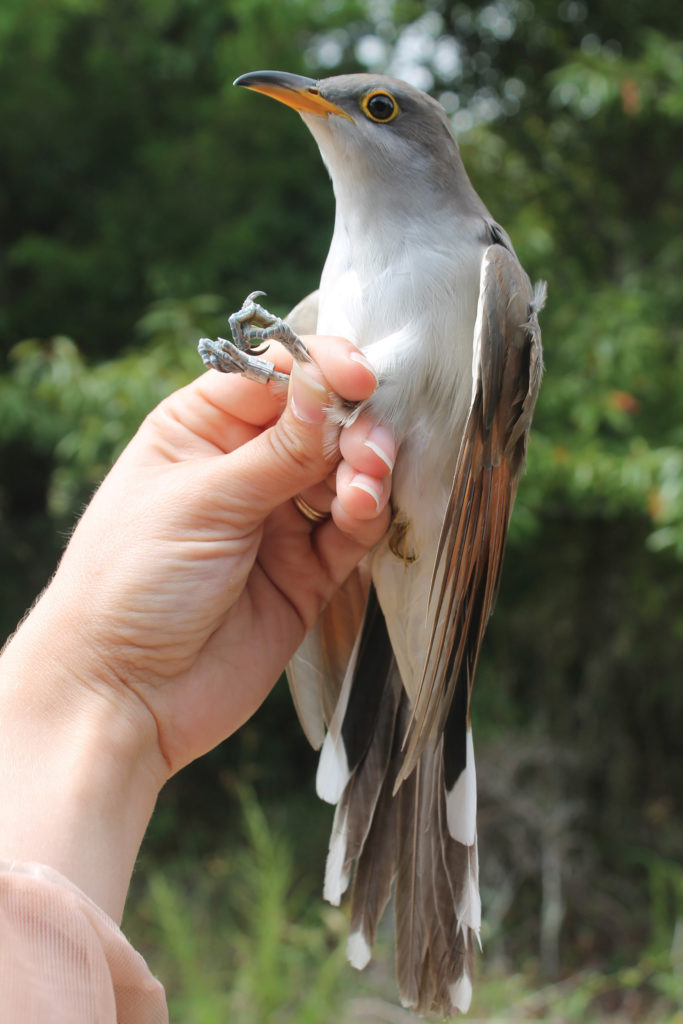 Chris Pitman elaborates in the 2017 short documentary A Bird in Hand: "What's it like to hold a bird for the first time? For me, it was total exhilaration. You have this very tiny life form in your hands that you're responsible for protecting. I was hooked the first day."
The documentary tells the story of the Jekyll Island Banding Station (JIBS), an organization you could call the Pitmans' "family business," though nobody's getting paid. After volunteering for years, Chris and his wife, Jan, began running the station in 2000, then handed the reins to their son Evan in 2011.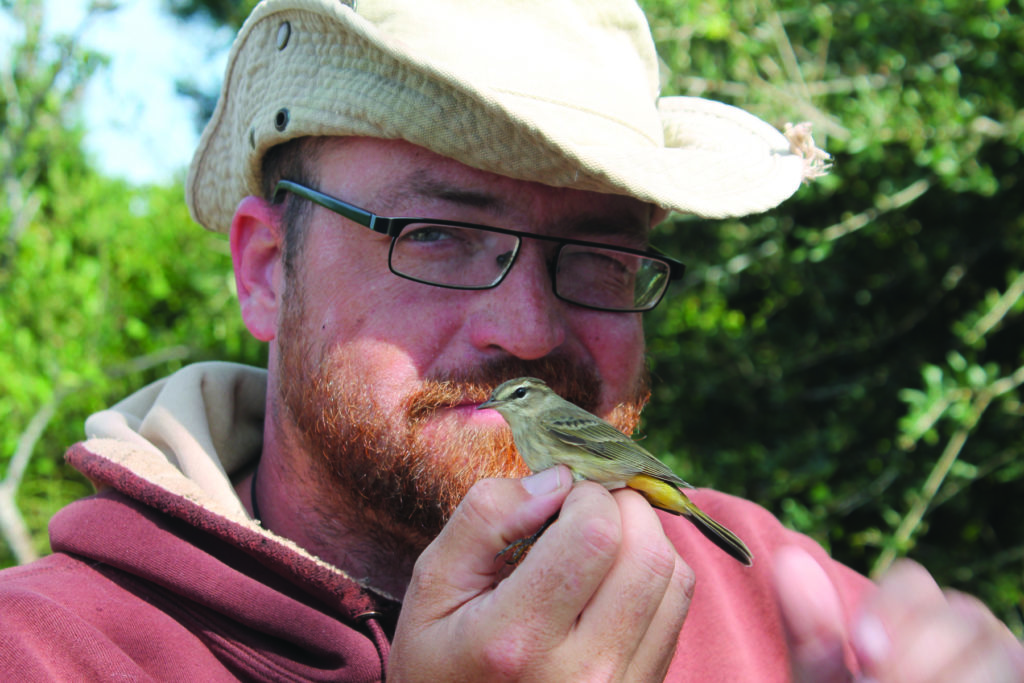 Today, Evan Pitman runs JIBS with his wife, Heather, and a devoted group of volunteers. Each year during peak fall migration, they set up mist nets in the dunes and spend four weeks trapping songbirds, banding their legs (yes, holding those delicate creatures in their hands), and collecting data for the North American Bird Banding Program. It's a precise operation that requires training and a federal permit.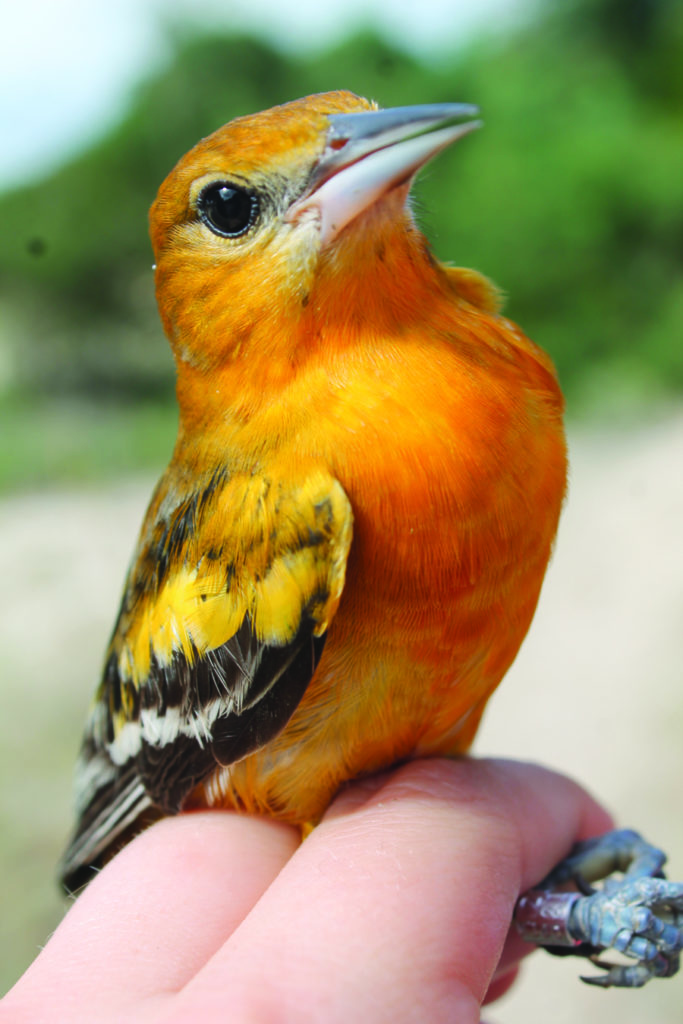 Pitman says the southern tip of Jekyll Island is an ideal place to study birds, since thousands pass through on their harrowing migration south each fall. "They follow the coastline as a guide, hopping southward from one island to the next. When they reach the south end of Jekyll, they see the expanse leading to Cumberland Island; they stay a few days to refuel and rest before continuing." Most will fly thousands of miles before reaching their winter destination. The red knot, for one, travels more than 9,000 miles from the Arctic to the southern tip of South America.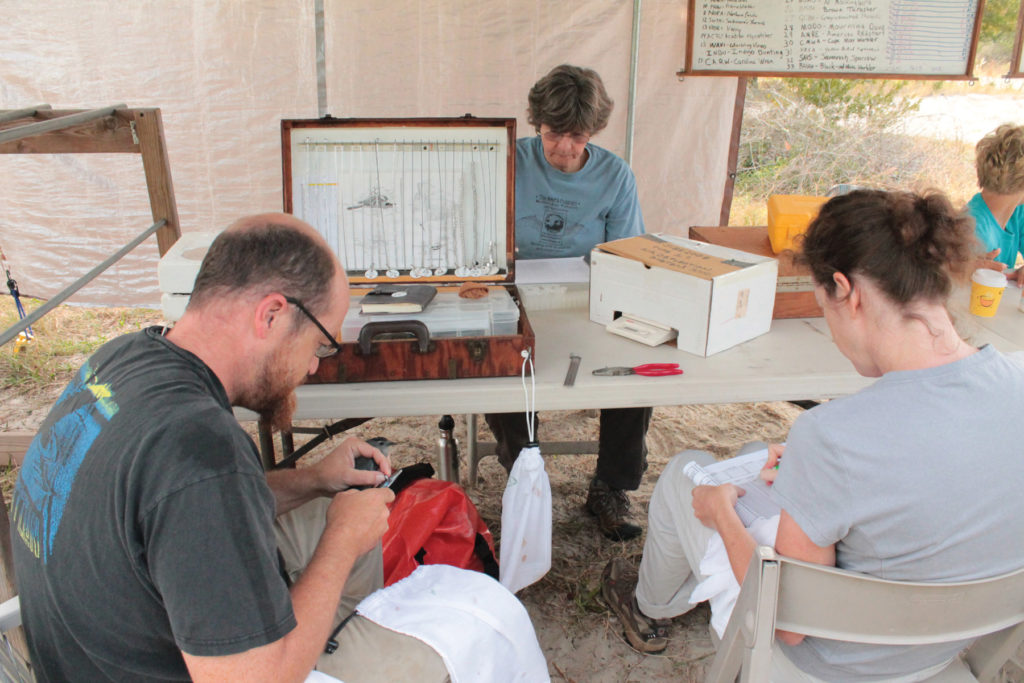 Founded by Don and Doris Cohrs in 1978, JIBS has a remarkably long banding record. The information it gathers helps determine the health of migratory bird populations, which, in turn, sheds light on the health of our environment. Over the years, scientists have observed population declines in many bird species. The Pitmans' work seems to bear this out. In the 1980s and '90s, JIBS was banding between 2,000 and 3,000 birds a year. Today, only 1,000 to 1,500. Banding stations such as JIBS provide glimpses of the devastating impacts of climate change, habitat destruction, and other shifting patterns that threaten these world travelers.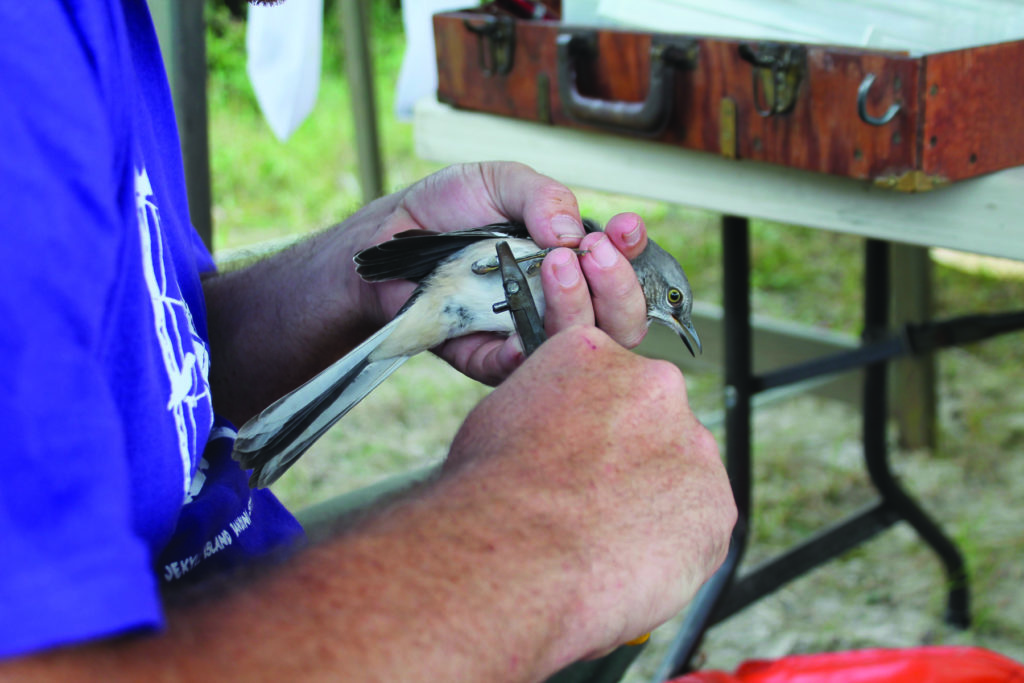 Jekyll Island Authority conservation director Ben Carswell says this work is critical: "Birds are part and parcel of the magnificent biosphere of our planet. Our responsibility as stewards of a gift that precious cannot be taken lightly."
Jekyll Island birding guide Lydia Thompson echoes that thought: "The most important thing I've learned from birding is that ecosystems matter. Take one thing out, and the whole
thing unravels."
Despite their dire warnings, bird people are notoriously optimistic. Ask Thompson about her grand scheme for saving the planet, and she doesn't miss a beat: "Make more birders."