The island boasts a ton of fun experiences slightly off the beaten path.
By JENNIFER BRADLEY FRANKLIN
There's more to do than meets the eye on Jekyll
Island, more than the miles of beaches to enjoy, the charming places to stay, the uncompromised natural beauty to soak up. This barrier island offers a whole host of unique and somewhat surprising experiences.
Here are seven to explore:
Souvenir Hunting on the Beach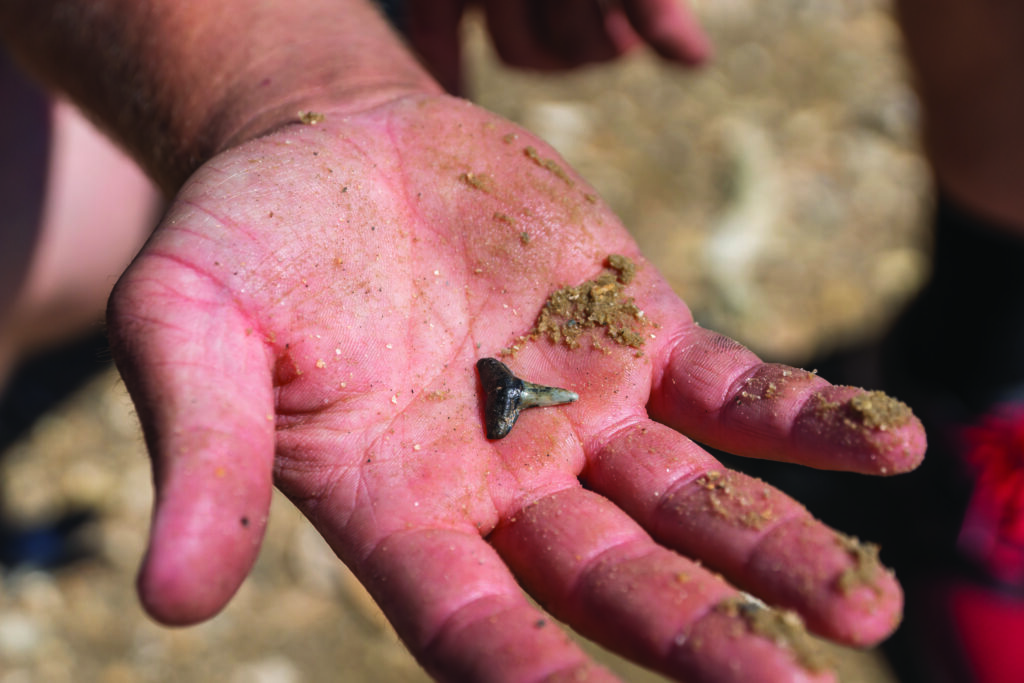 If you're looking for solitude and hoping to score a souvenir, plan a visit to Shark Tooth Beach. There's no vehicular access to the area, so start at Summer Waves Water Park. Heading south, the entrance to Shark Tooth Beach is less than 1,000 feet past the Summer Waves entrance. Look for an unmarked metal gate on the right side of the road. (Wear bug spray and stay on the path until you get to the beach; rattlesnakes have been spotted nearby.) Be sure to wear sturdy shoes for the 25-minute walk, too. Once you get to the beach, the oyster shells and teeth can be sharp. Don't feel like a long walk? Book a private, family-friendly boat tour with one of several charters that specialize in fishing and dolphin spotting.
jekyllisland.com/fishing
An Educational Haul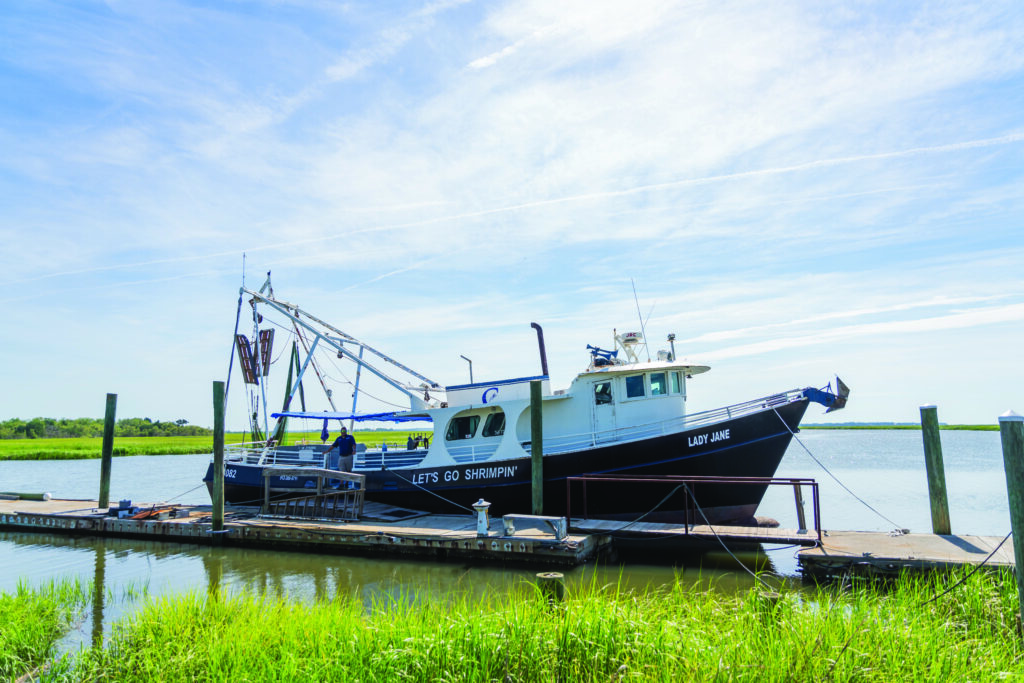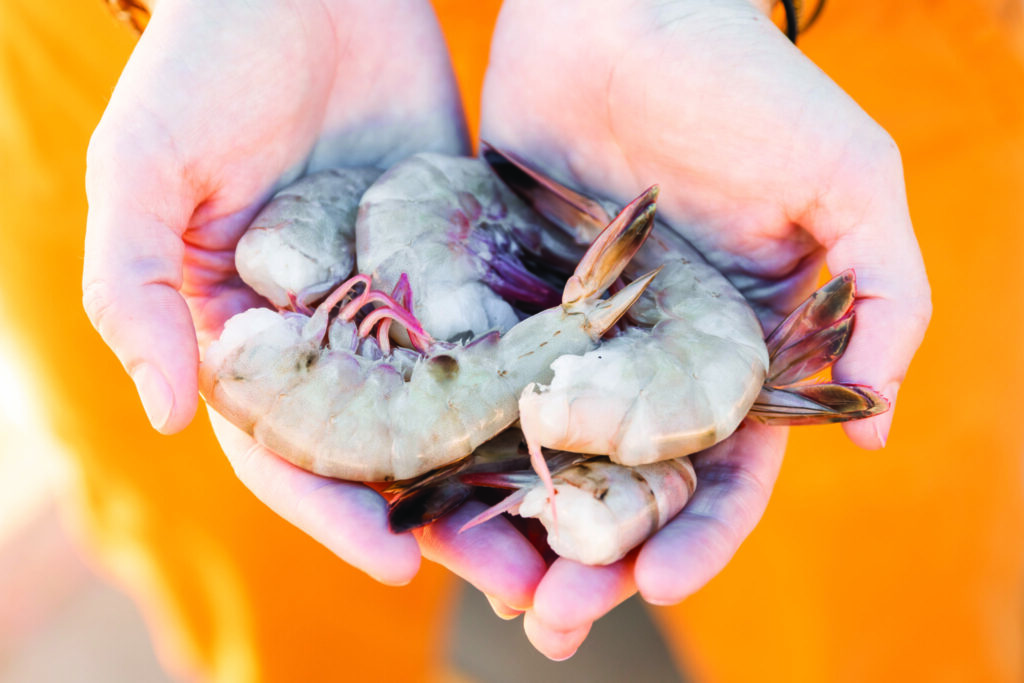 It's no secret that Georgia's Golden Isles boast a unique ecological bounty. See some of the wildlife up close aboard Coastal Tide Excursions' Lady Jane, a licensed commercial shrimping trawler. Captain Cameron Ako takes groups of up to 35 to the waters of St. Simons Sound, bordering Jekyll, for three separate trawls, pulling up everything from shrimp and crabs to sting rays and small sharks. An on-board marine naturalist explains the "catch" in detail, allowing guests to hold the animals for a photo before re-releasing them back into their native waters. Looking for more? A private charter comes with a fresh-cooked shrimp or low-country boil on board. shrimpcruise.com
Marvelous Ruins
Veer off the well-worn path to find the ruins of a Jekyll Club-era dairy silo. Located a mile or so north of the National Historic Landmark District along Riverview Drive, the approximately 20-foot-tall silo is constructed of tabby (a cement-like material made of oyster shells) and was built around the turn of the 20th century. "It's an eerie site," says Jekyll Island Authority historic preservationist Taylor Davis, who has been visiting since childhood. There's no information posted, which adds to the feeling of discovery. "When we were young, we felt like we were the only ones who knew about it." 
Back in Time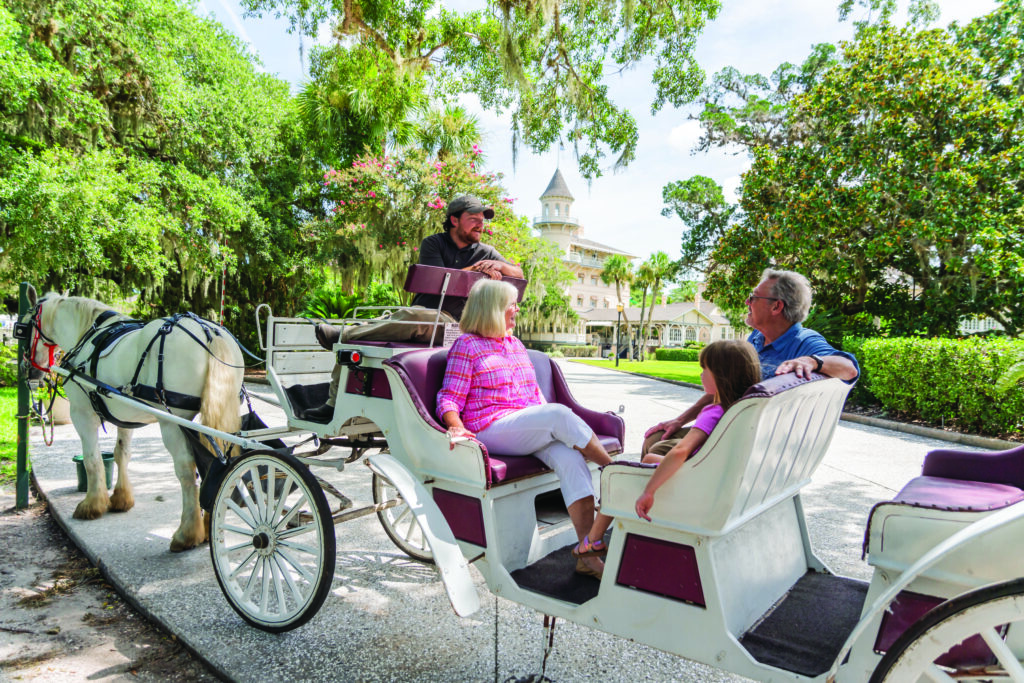 Explore the island's rich history in the transportation of yesteryear. Three Oaks Carriage and Trail Company offers horse-drawn carriages that seat up to a dozen guests, along with a guide to provide expert insight into the sites you'll see, including the Macy, Rockefeller, and Goodyear cottages, the Jekyll Island Club Resort, Faith Chapel, and the rest of the Historic District. Guests who prefer more equine interaction can opt for a guided horseback ride along the marsh and on the beach. threeoaksfarm.org
Water Wonderland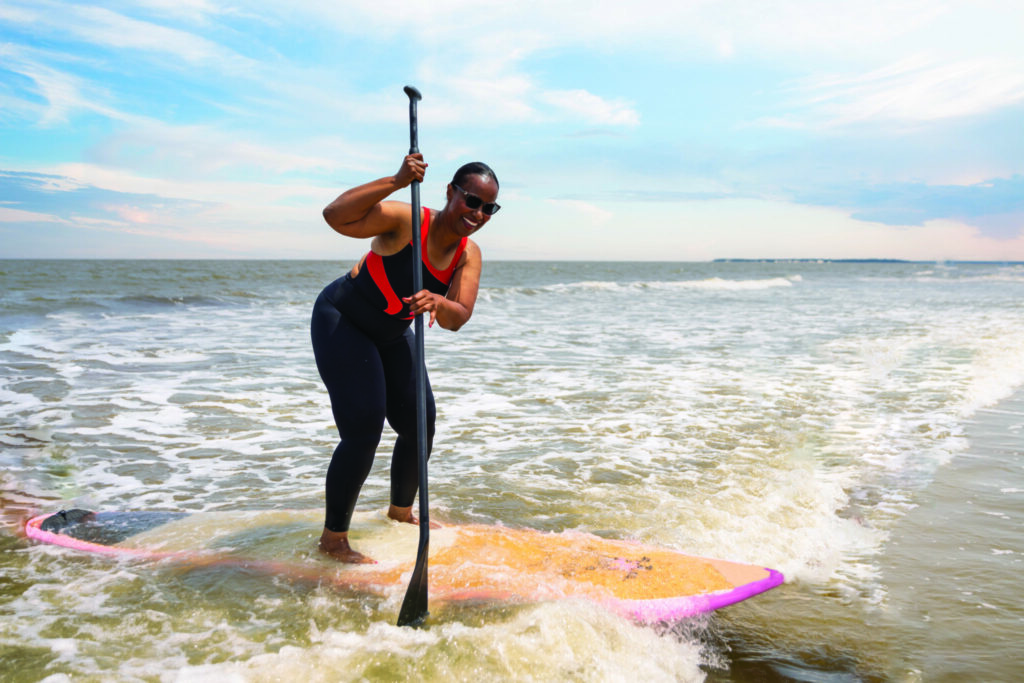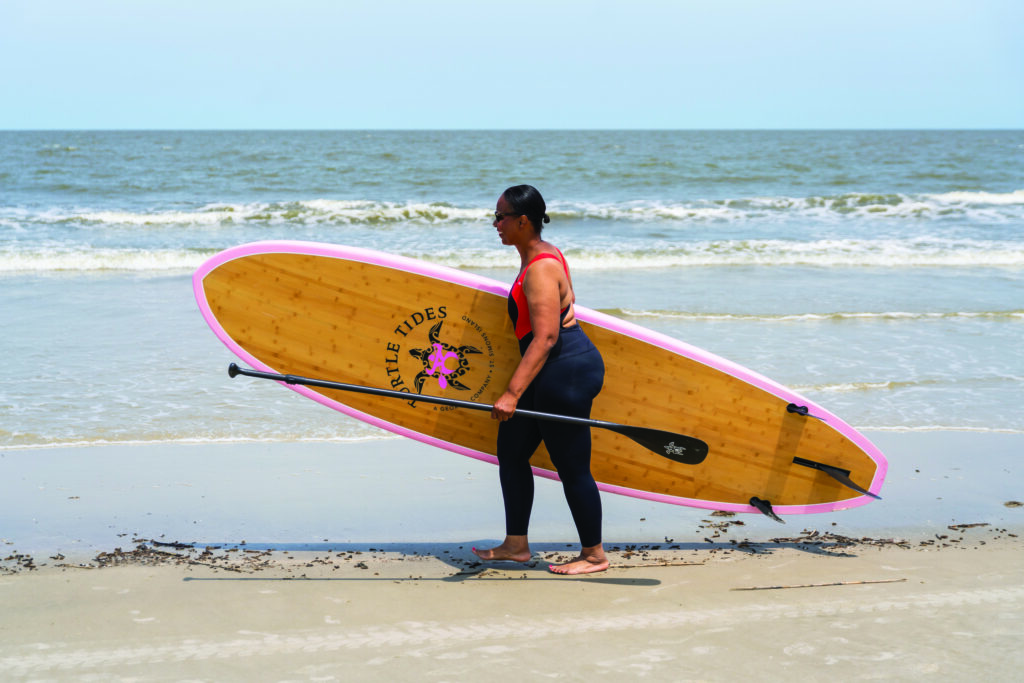 With miles of shoreline and marsh inlets, Jekyll's various waterways are a major draw. Those looking for a little extra dose of adventure will find it with Turtle Tides. The outfitter offers small group kayaking tours to explore the island's shoreline, marshes, and wildlife preserves, where you can see majestic birds, dolphins, and more. "Depending on the type of adventure that family wants, we build something specifically for them," says owner Rob Williams. Guests looking for even more excitement can book a stand-up paddleboarding (SUP) lesson or try their hand at SUP surfing. The gentle Jekyll waves are ideal for beginners. turtle-tides.com
Get Artsy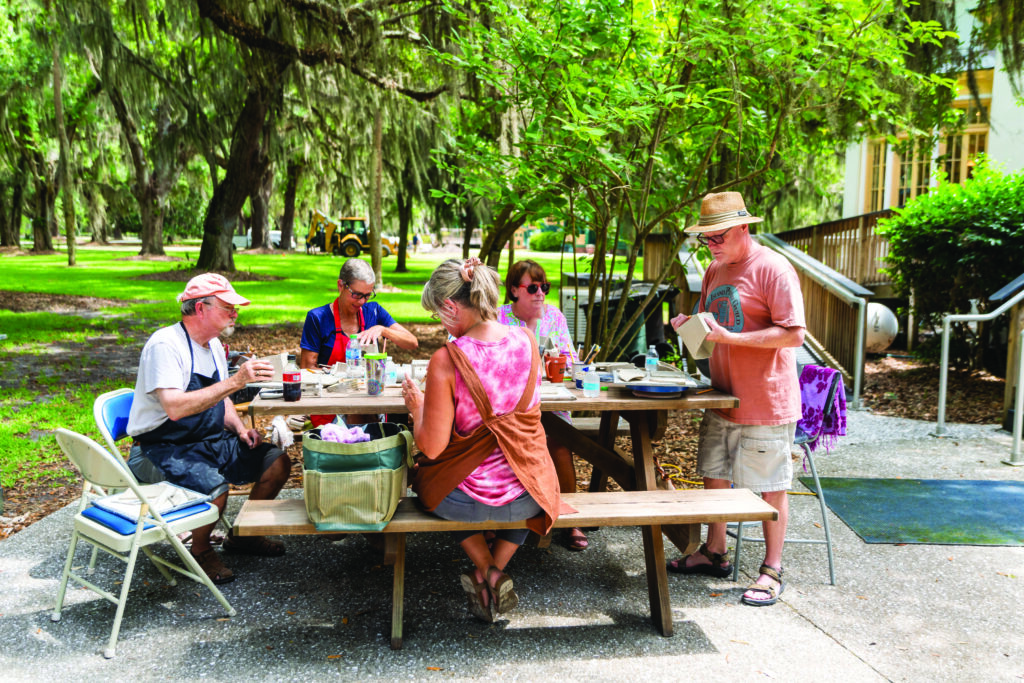 Want to explore your artistic side? The Jekyll Island Arts Association, located in the historic 1906 Goodyear Cottage, offers dozens of hands-on, small group classes and workshops on topics from weaving and pottery to jewelry making and painting. "I think when you're at peace—and Jekyll provides that for many people—you're able to explore your creativity a little more," says Jackie Becker, who coordinates the spring and summer classes. The organization also offers monthly gallery shows and a shop that sells one-of-a-kind pieces created by association members. 
jekyllartists.com/classes-learning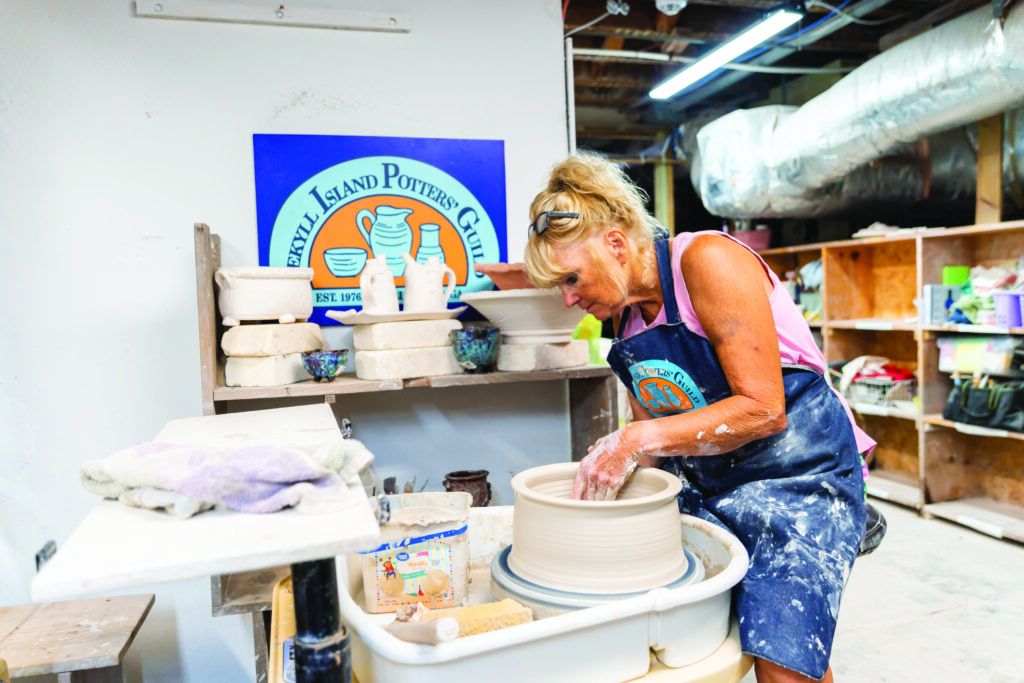 Swinging St. Andrews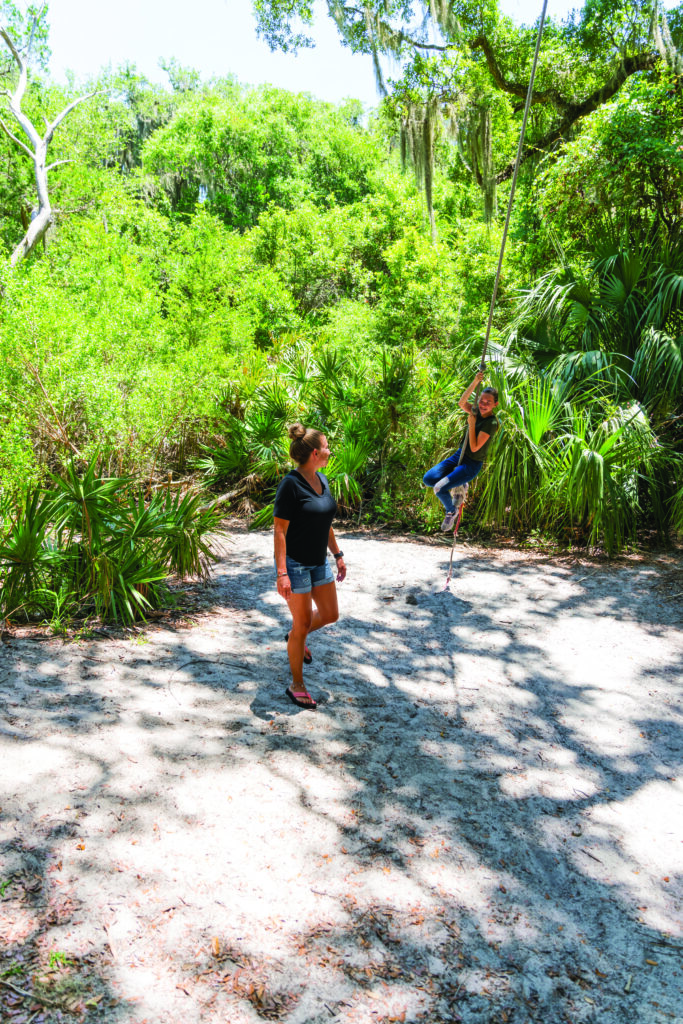 Continue your off-the-beaten-track tour with a visit to St. Andrews Beach, near the island's southern tip. Hidden on a trail to the right of the parking lot, you'll find an impressive, and intense, rope swing. It's attached to a stories-high live oak, and it takes some climbing to get to. The swing's origins remain a mystery, but adventurous locals have been enjoying its thrills since the 1980s. While you're there, keep an eye out for pelicans and sandpipers that frequent the beach, search for sun-bleached sand dollars, and walk along the Wanderer Memory Trail, created to memorialize one of America's last-known slave ships, the Wanderer, which came ashore here.