On Jekyll, golfers share the links with lush native plants and roaming wildlife
By Charles Bethea
Photography by Gabriel Hanway
In the late 1800s, golfing on Jekyll was a privilege reserved for America's elites. Today, the island is home to the largest public golfing facility in the state. Then as now, its chief appeal lies in the unspoiled beauty surrounding the fairways. With sixty-three holes spanning four ocean-breeze-cooled courses, Jekyll Island is where Davis Love III played as a young man, among the oaks, pines, and free-ranging fauna. Golf and nature are in balance here: "The two coexist," says Aaron Saunders, the island's golf superintendent. "There's not one without the other." Gators, gray foxes, roseate spoonbills, painted buntings, wood storks, and even bald eagles are some of the animals golfers might see in these Audubon Cooperative Sanctuaries. A recently renovated driving range, a golf academy for club fitting and lessons, and a commitment to a light environmental footprint are more reasons to swing through the island.
Great Dunes
Jekyll's oldest course was built in 1927, and nine of its original eighteen holes are still in play. The course is links-style, with expansive Atlantic Ocean views. Historians believe it was the last course designed by Walter J. Travis, the American amateur golfer, journalist, and innovator.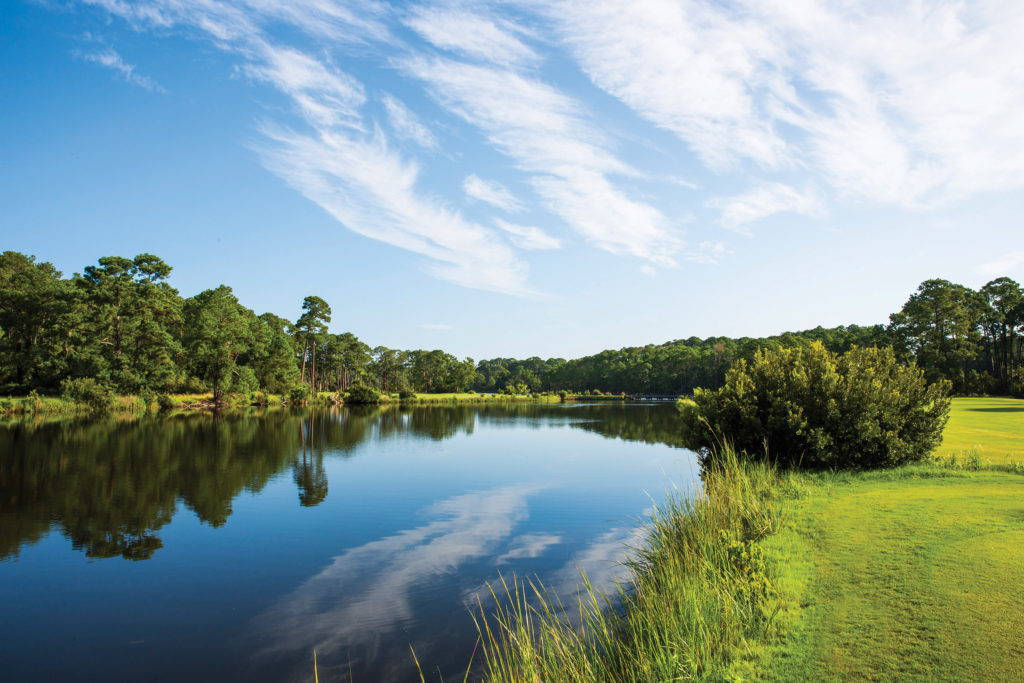 Oleander
Jekyll's second-oldest course, opened in 1964, is considered the most challenging for golfers, but there are pleasant distractions along the way should you lose a ball: A saltwater pond, fed by the tide, is home to jumping mullet, blue crab, oysters, and clams. Big alligators, too. The fragrant oleander flower blooms white, pink, and yellow in late summer and early fall.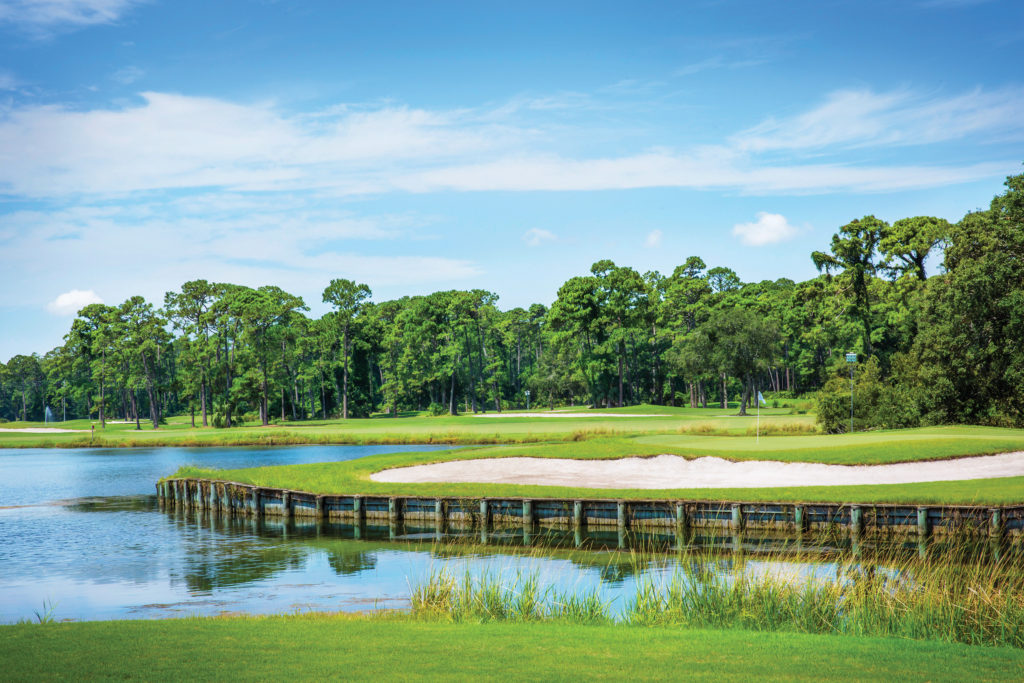 Pine Lakes
Opened in 1968, Pine Lakes was renovated in 2002, becoming the first family-friendly tee-box course in the United States, allowing all ages to compete fairly. It's Jekyll's longest, at 6,700 yards. Outside areas of play, former bunkers have been converted using native grasses, reducing mowing needs. There's also a rookery for wading birds, with more than 200 nests.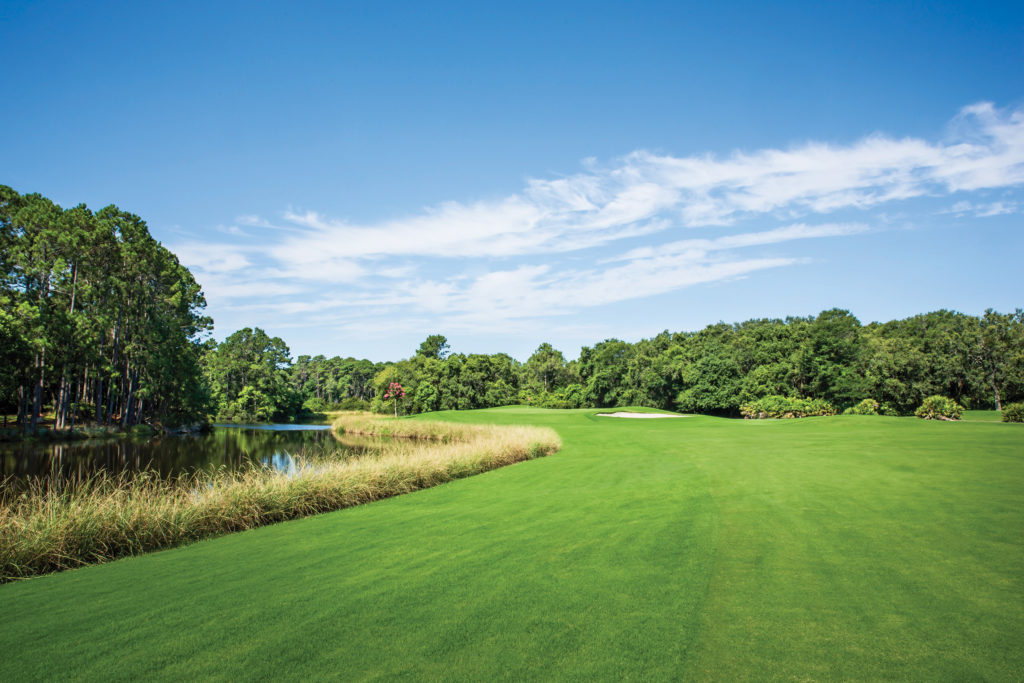 Indian Mound
Opened last, in 1974, this course is generally considered Jekyll's easiest, with elevated and undulating greens that still pose some challenges. No actual Indian mounds are present, but there are several that resemble them. The course could just as easily be named American White Water Lily, which abound here, or Crayfish.