Get a taste of the Jekyll dining scene with help from noted local chef and farmer Matthew Raiford
By Osayi Endolyn
Photography by Gregory Miller
Chef and farmer Matthew Raiford grew up in Brunswick, Georgia, but Jekyll Island is where the James Beard Award semifinalist spent much of his early childhood. This was the early 1970s and his mother, then a domestic worker, would bring Raiford along to her jobs. "I'd head to the pier with my fishing pole or my crab bucket and hang out until her day was done," Raiford says. For him, the island's natural habitat was its biggest draw. It still is. Even with recent development efforts, he continues, "[the state] has kept nature at the forefront of everything. It's amazing."
As Raiford entered his teenage years, that island shine began to wither under the gaze of adolescence. He dreamed of leaving coastal Georgia and all the familial history his cozy community held at the ready—his great-grandfather was the bird keeper at Crane Cottage at the Jekyll Island Club; his grandmother worked in the home of a renowned chef on the island; their farmland in Brunswick had been in the family since 1874. So he left. After nine years in the Army and a close encounter with a would-be career as a physical therapist, Raiford eventually found himself as executive chef of catering for the House of Representatives in Washington, D.C. His grandmother, anxious to continue the lineage of the family farm, invited Raiford and his sister to take it up. By 2010, Raiford was back home, his flag firmly planted.
Raiford doesn't have much time for crabbing on Jekyll these days. He is chef and co-owner (or "CheFarmer," as he likes to be called) of the Farmer and the Larder, the Brunswick Southern-style restaurant he runs with his partner, Jovan Sage. They offer Sunday brunch, cooking classes, and special events and tastings. Their recently opened second restaurant, Strong Roots Provisions, celebrates the myriad cultures that touched down in the historic port city—West African, Dutch, German, Portuguese, among others. When he's not running his restaurants, Raiford manages the family's Gilliard Farms.
But when he can, Raiford still squeezes in quality island time. For the last three years, he's emceed the cooking competition for the annual Jekyll Island Shrimp and Grits Festival, where professional chefs compete for the best interpretation of the dish. "It's probably the premier event on the island next to things that have to do with turtles," he says. And over time, he's managed to expand his list of must-dos beyond casting a line out from the pier.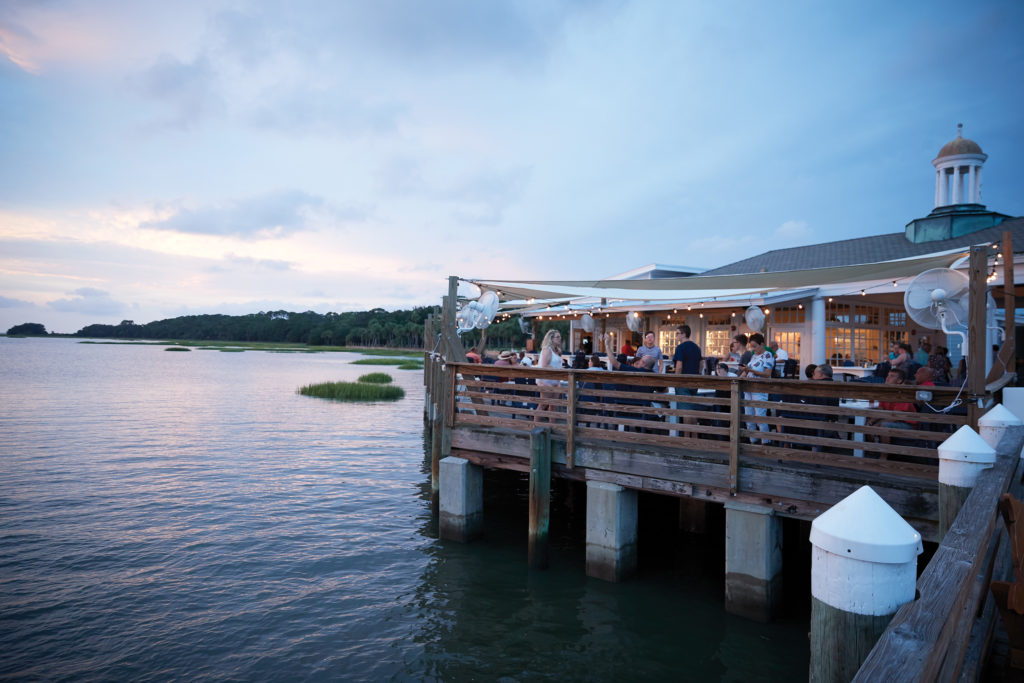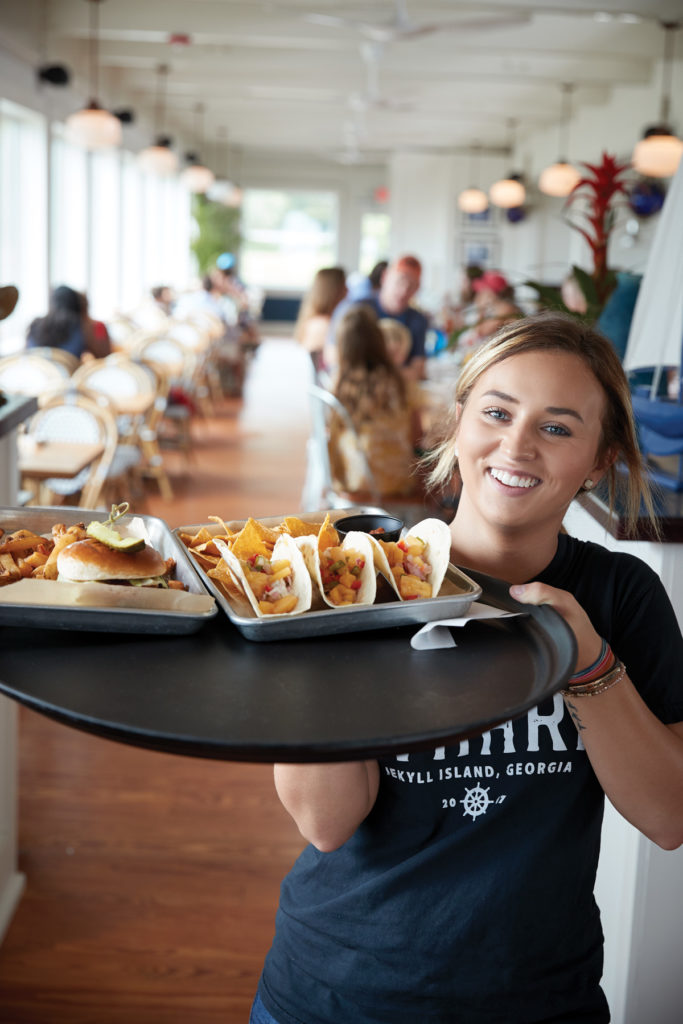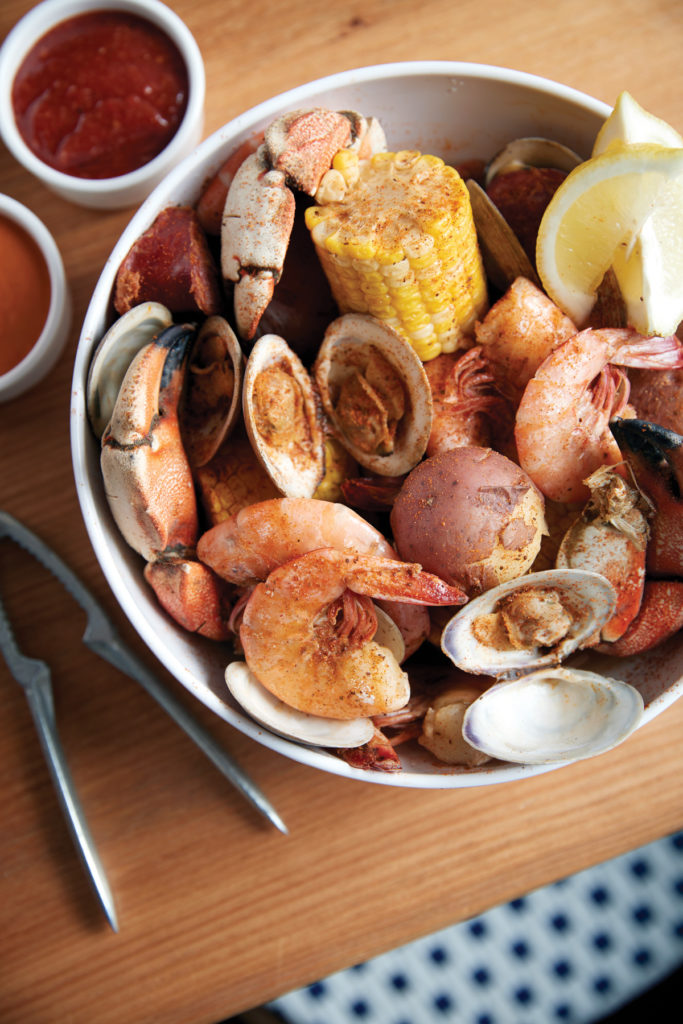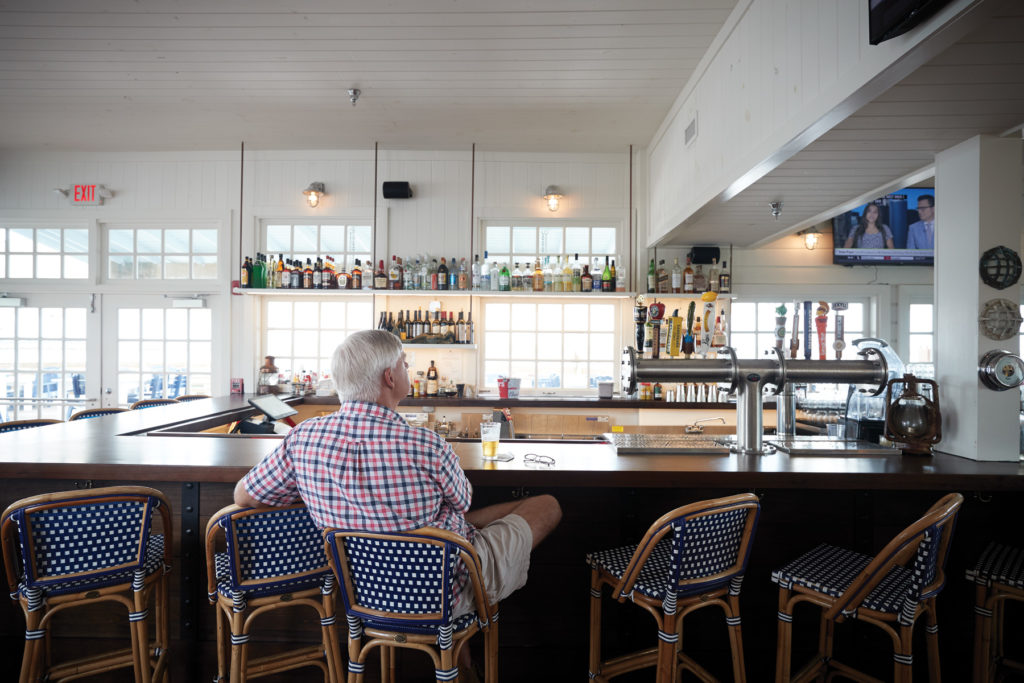 All-Around Favorite: The Wharf
"I've been there for brunch, and it's like your hair is blown back with the amount of food that comes out. But you've got to do the fresh seafood and oysters on the half shell." – Raiford
The waterfront location is spectacular, and the menu puts a spotlight on Southern specialties, from peel-and-eat Georgia shrimp to local white quail served with collards and red rice. Enjoy an edible tour of the region while taking in views of the marsh and Jekyll Creek.
371 Riverview Drive, 912-635-3612, jekyllwharf.com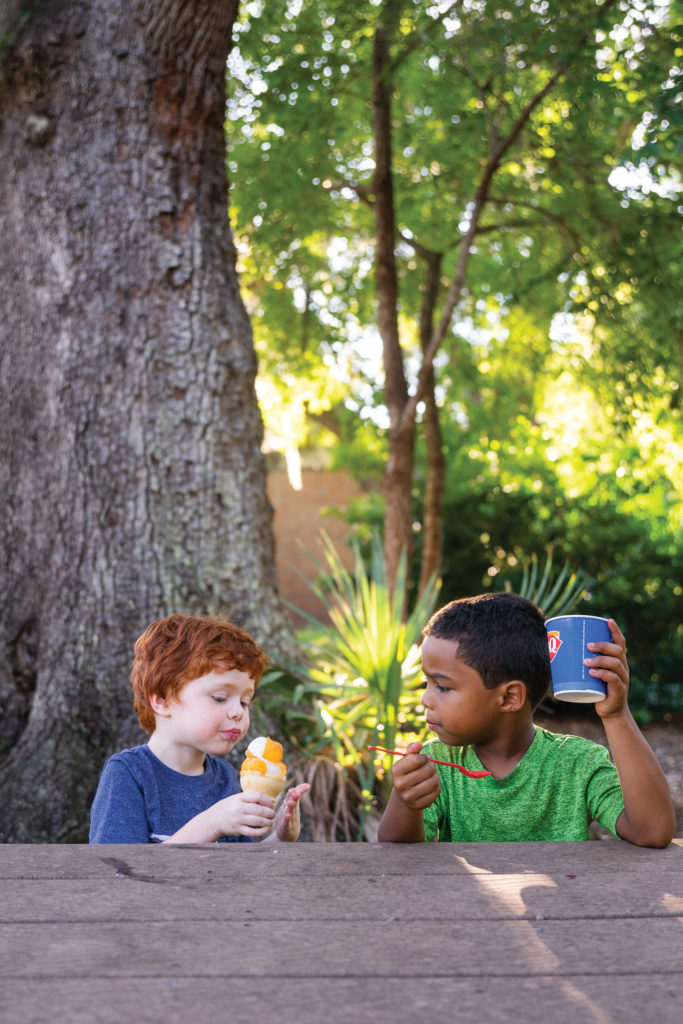 Something Sweet: Dairy Queen
"If I'm having dessert, I'm having ice cream. Normally I'm a vanilla-chocolate dude, but here I get the Blizzard with bits of Heath bar." – Raiford
Even a chef who crafts his own gelato and desserts like chocolate-coconut pot de crème still gets a hankering for grade school–era treats.
50 Ben Fortson Parkway, 912-635-2573, dairyqueen.com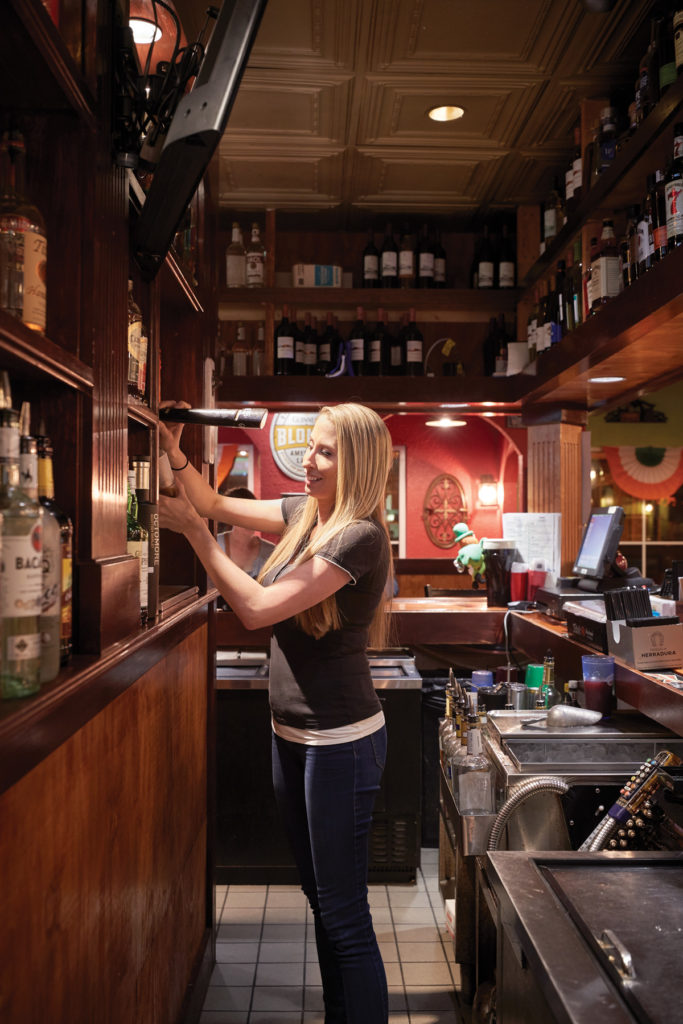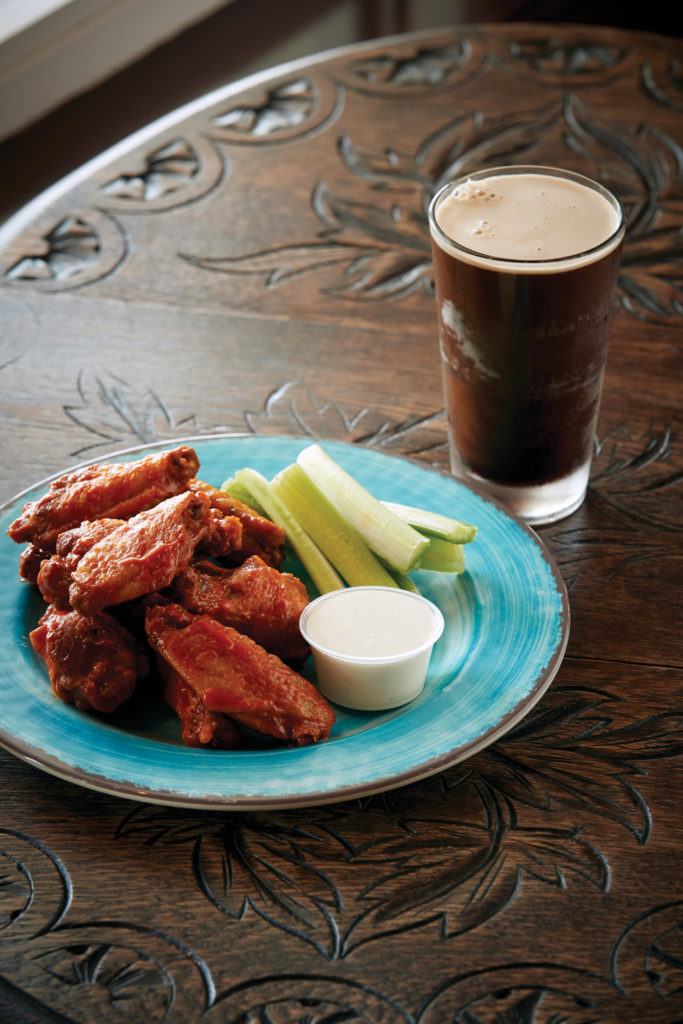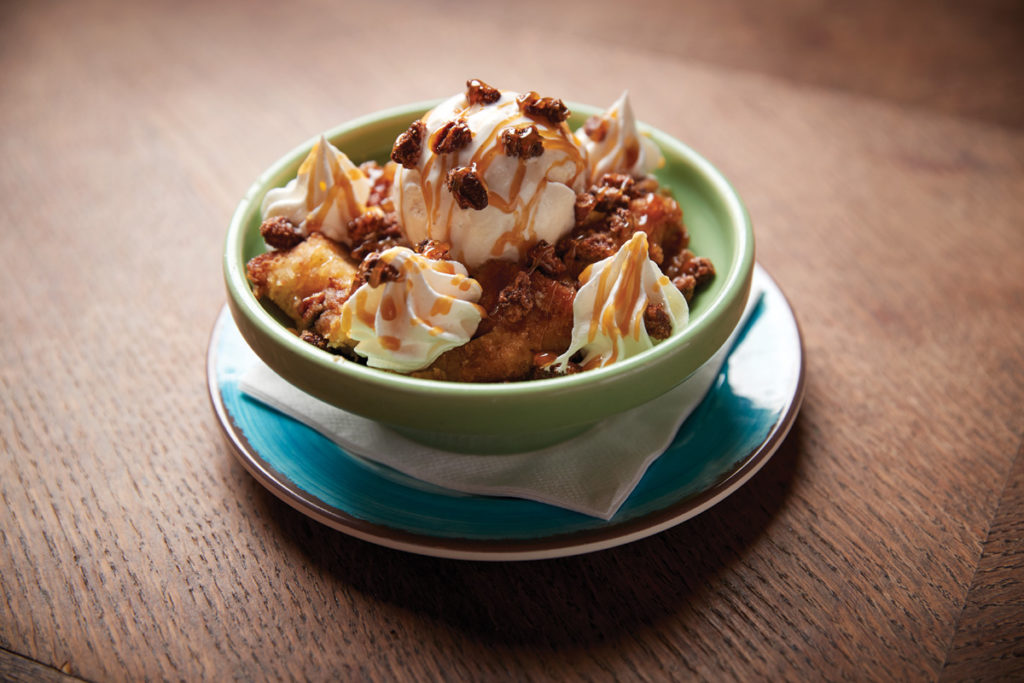 Local Hangout: McGarvey's Wee Pub
"I'm a wings guy. I get the wings just shy of super hot, that sweet spot just before my lips are about to fall off." – Raiford
What's a beach bar scene without an Irish-inspired pub? Plenty of Guinness and brown liquor flow in this green-hued space, but Raiford comes to get a pulse on what's happening. The bread pudding is legendary.
20 Main Street, #100, 912-574-2337, theweepub.com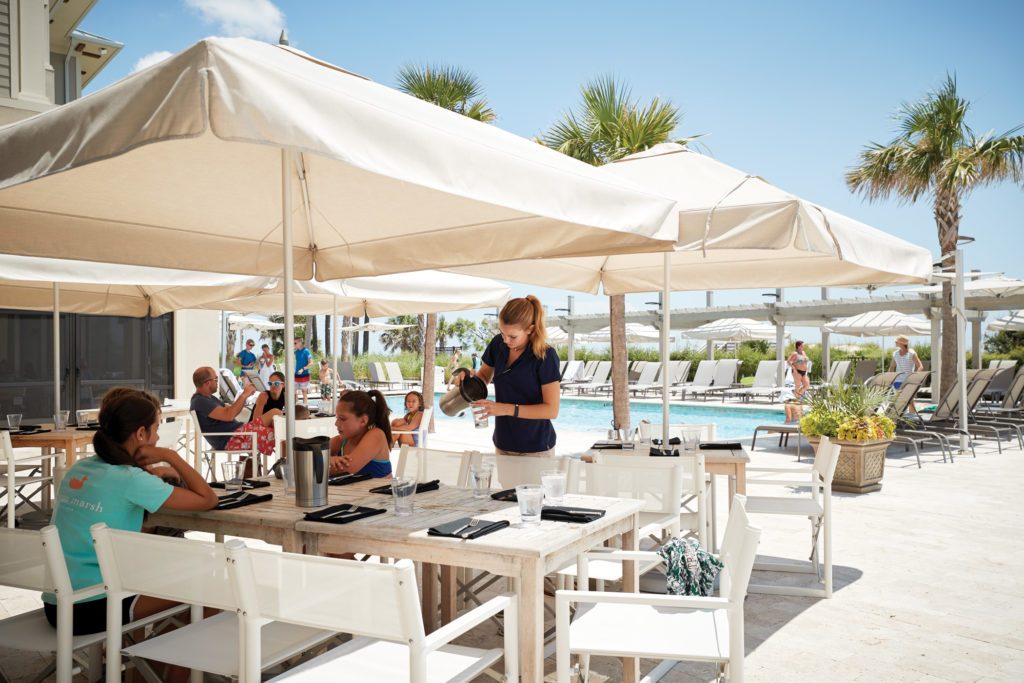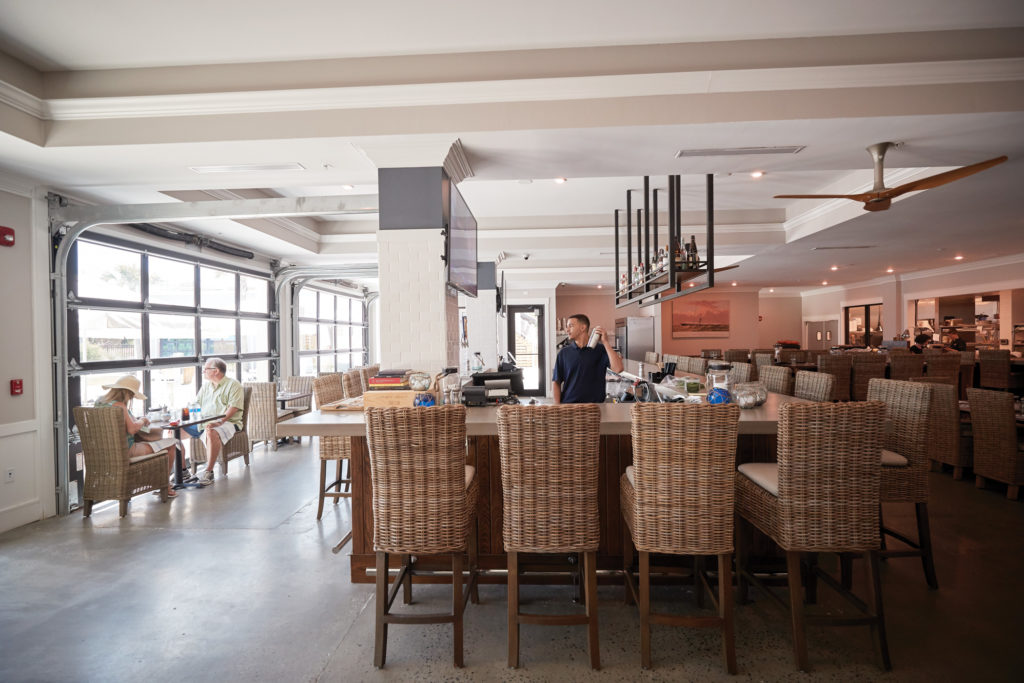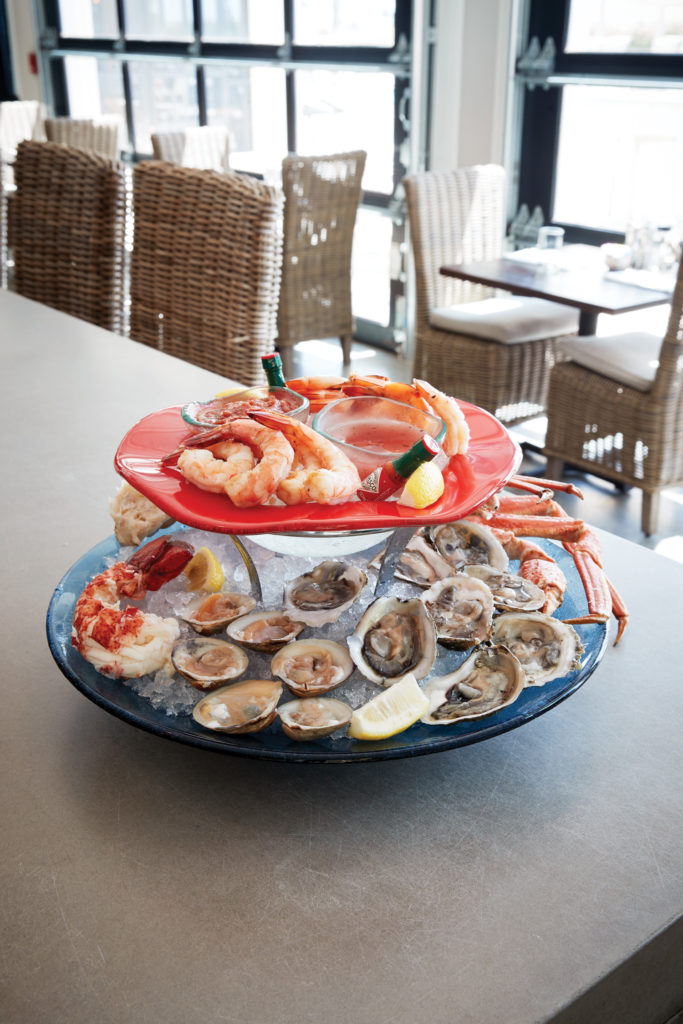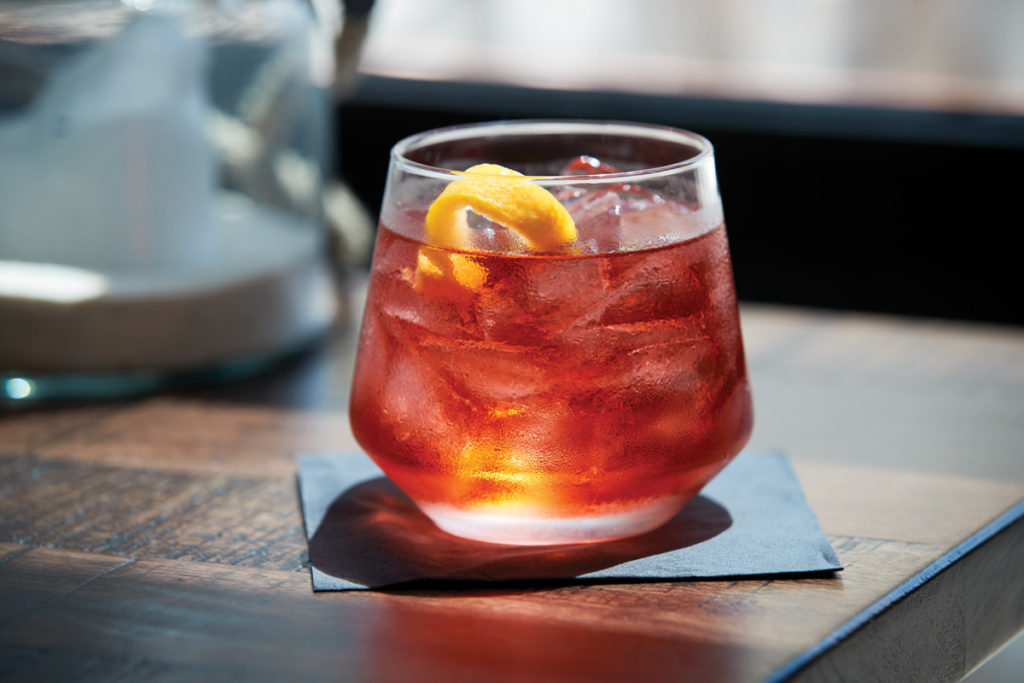 Drink with a View: Eighty Ocean Kitchen and Bar
"Here, I like to drink a Negroni. And then the conversations at the bar are amazing—the bartenders are so personable." – Raiford
Located in the Jekyll Ocean Club not far from bustling Beach Village, this open-air dining room is a popular spot for vacationers. The view of the Atlantic is hard to resist—as are the
raw bar, their solid offerings of classic cocktails, and bites such as a pimento cheese ball served with house-baked naan.
371 Riverview Drive, 855-535-9547, jekyllclub.com/jekyll-island-restaurants/eighty-ocean-kitchen-and-bar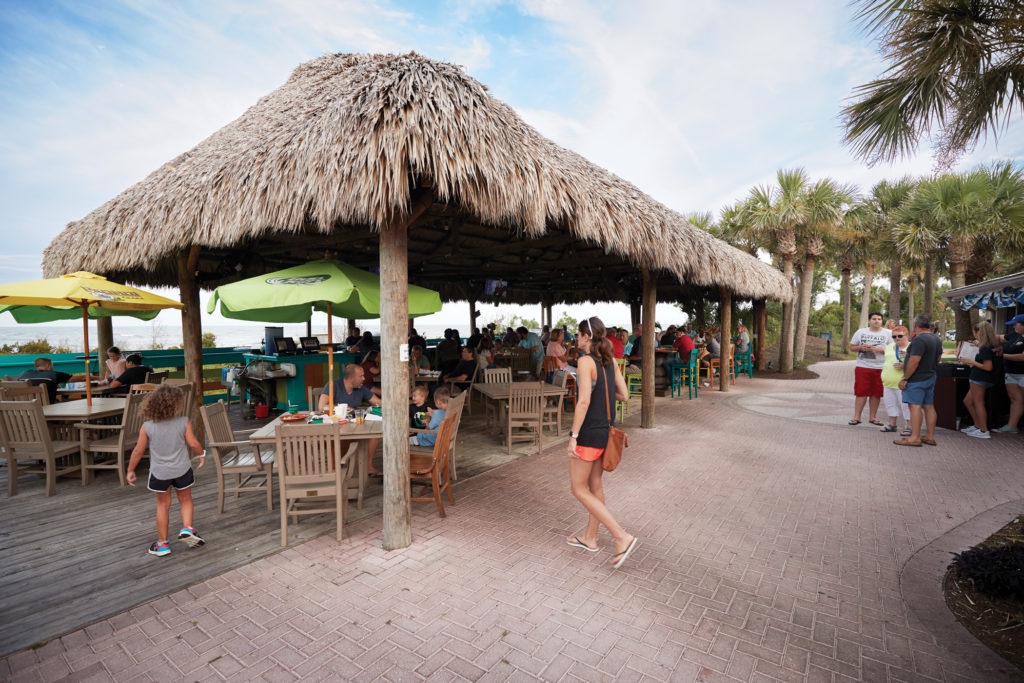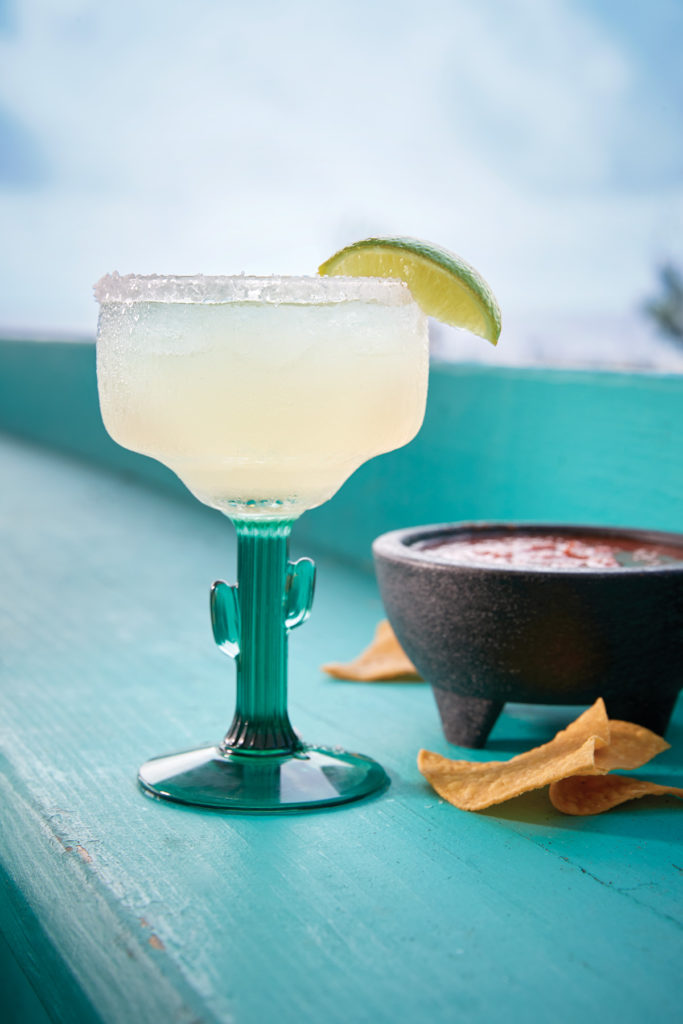 Fast Bite: Tortuga Jack's
"My go-to is the taco salad. It's served with a corn/bean salsa dip that I just love—it's like 'whoa.'" – Raiford
For a hint of Baja, Mexico, with a splash of tiki party, this festive atmosphere pairs well with a cerveza or salty margarita, especially when the cover band is jamming.
201 North Beachview Drive, 912-342-2600, tortugajacks.com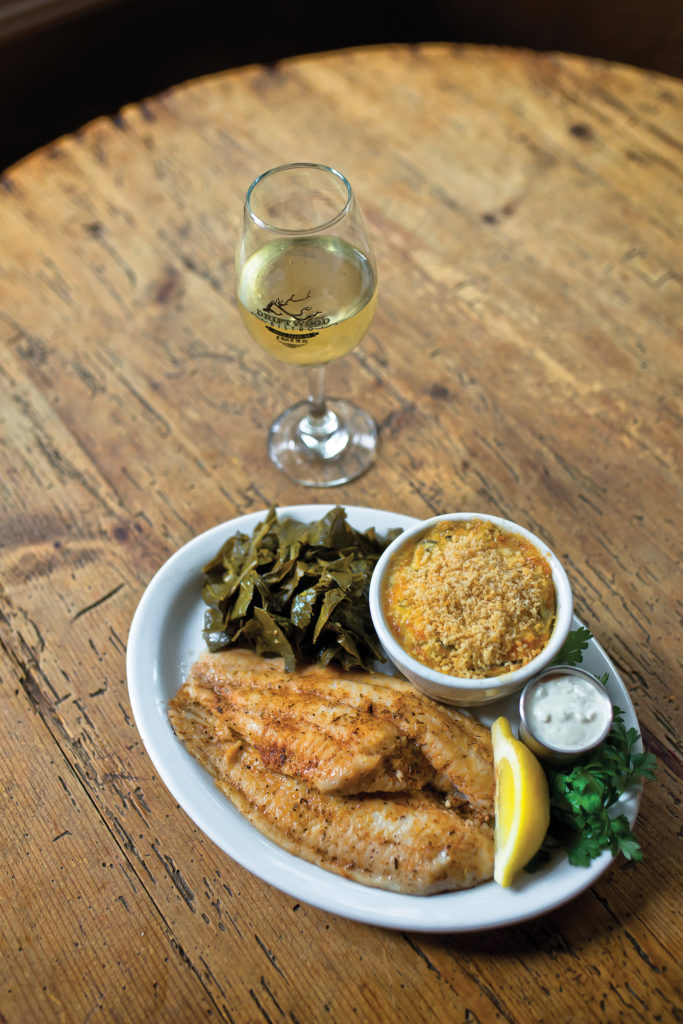 Comfort Food: Driftwood Bistro
"The catfish dinner is gluten-free, and they use sustainable catfish, which is amazing. And the wild Georgia shrimp cake—oh yeah!" – Raiford
You'll have to compete with locals for a table at this low-key spot inside the Villas by the Sea Resort on Jekyll's quieter north end. The menu specializes in homey classics such as pot
roast and peach cobbler, with plenty of Lowcountry seafood to satisfy.
1175 North Beachview Drive, 912-635-3588, driftwoodbistro.com
Find Your Favorite
Jekyll Island is home to twenty-eight restaurants and specialty eateries, many of which are located in historic buildings or just off the water. Browse a complete list of food and drink options—coffeehouses, sweets shops, casual family spots, fine dining, and more—at jekyllisland.com/dining.