The local talent zooms in—and way out—on the Georgia coast
By Margaret Evans Photography by Gabriel Hanway
Ben Galland is a coastal Georgia boy' born and bred. The Brunswick business owner and photographer grew up on St. Simons' the lush barrier island where live oaks and white-tailed deer flourish. The natural beauty of his hometown and its less-developed neighbor' Jekyll' captured his imagination and set him on the artist's path at a young age.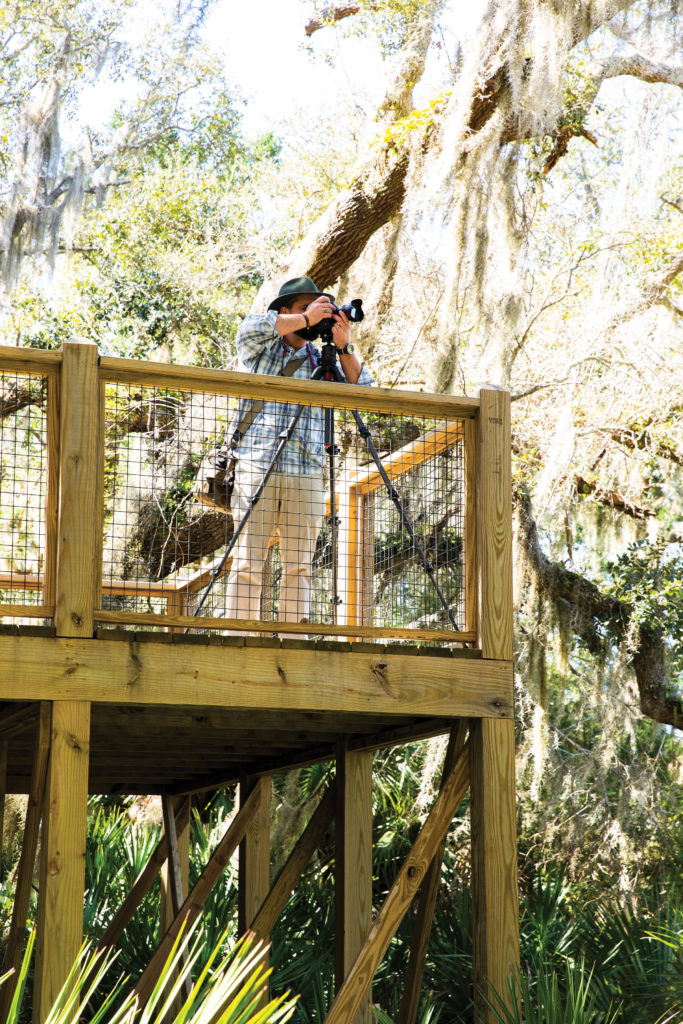 "Dad was an amateur photographer' so my interest started early'" he says. The thirty-six-year-old majored in visual communications at Berry College' then spent six months studying photography in Florence. He honed his eye traveling around Italy on weekends with his girlfriend (now wife). "It was mostly street photography'" he says. "Very urban. Lots of people." Fast-forward fifteen years. Galland and his wife are raising two children on St. Simons and celebrating the tenth anniversary of H2O Creative Group' the Brunswick marketing and design agency he co-founded. He handles all of the firm's photography. "Fortunately I get to do exactly what I went to school for'" he says. "But owning a small business can be draining. That's when I find solace in my art."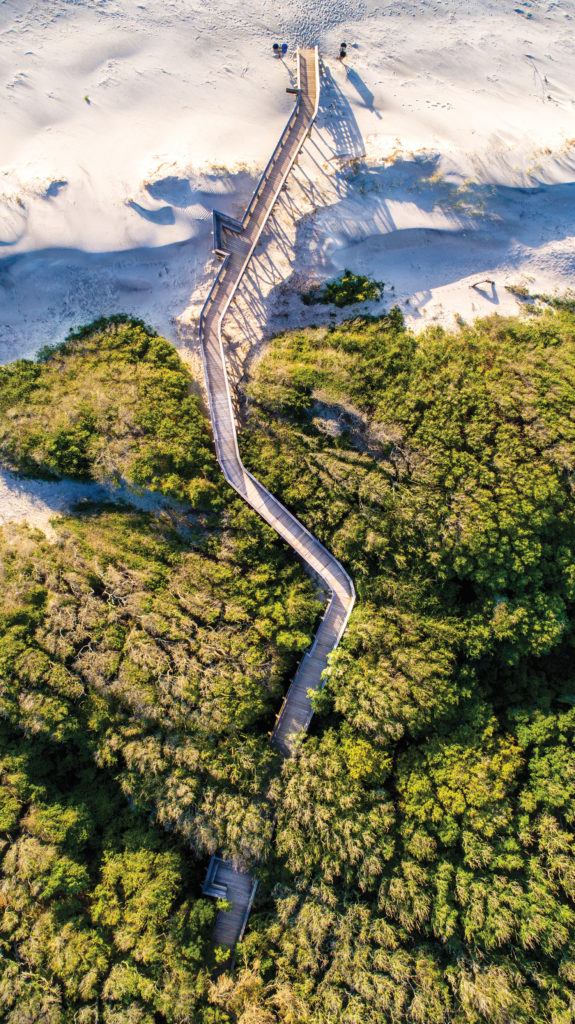 That art is nature photography. For the past decade' Galland has been documenting Georgia's barrier islands for a series of books published by UGA Press. The series started with a book about St. Simons; one on Sapelo soon followed. In 2016' Galland reunited with Jingle Davis, who wrote the St. Simons book' to produce
Island Passages: An Illustrated History of Jekyll Island
. This engaging overview of Jekyll's history and natural environment is written with a reporter's flair—Davis was a longtime journalist at the
Atlanta Journal-Constitution
—and illustrated with Galland's sumptuous photographs.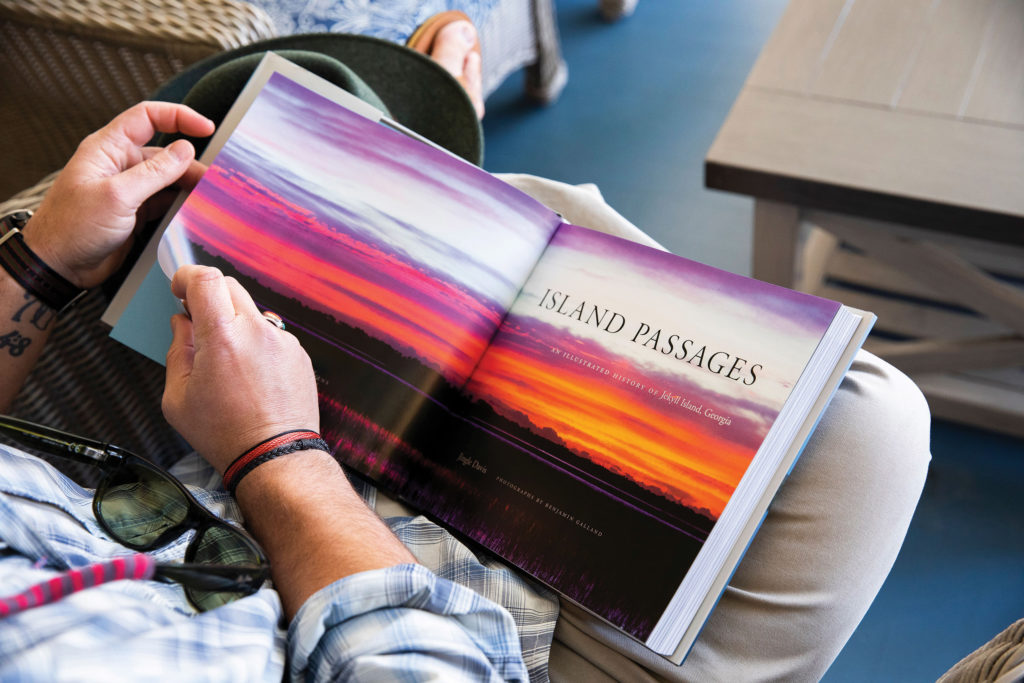 "Shooting St. Simons was easy'" he says. "Like second nature." But the Jekyll project was different. The island was plenty familiar to Galland—his parents took him there as a child for the occasional excursion or fancy dinner—but suddenly he was seeing it through new eyes. "The smaller population' the lack of development . . . They allow a certain serenity you don't have on St. Simons. So much of Jekyll is pristine. And the parts that are developed are so well maintained' the architecture so beautiful. For the first time' I was seeing it all as a photographer. It felt like a brand-new love affair."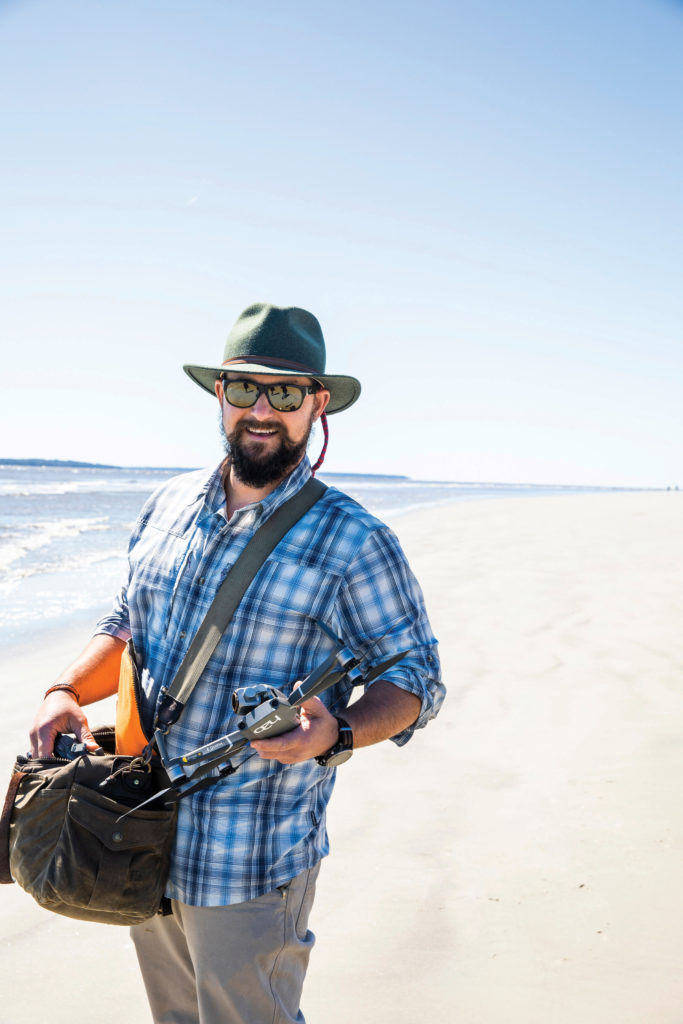 Speaking of love affairs' these days Galland is playing around with drones. Overhead photography is his latest passion and will likely play a starring role in upcoming books' one about Cumberland Island' the other about tabby' the oyster-based building material integral to the history of the coastal South. Staying inspired—finding new ways to see old things—seems almost like a moral imperative to Ben Galland. "I'm not the type to stand on the street corner and protest'" he says. "But there are many kinds of activism. I love our coastal environment. If a photograph of mine makes somebody feel the same way and think about our need to protect it' I'm very happy."