Jekyll Island is known for its tranquil beauty. From sea turtle season to our National Historic Landmark District the island has some incredible post-worthy spots you won't find anywhere else. Get lost on 24 miles of bike paths, experience history like never before, and walk along 10 miles of unspoiled beaches. We put together the ultimate list of post-worthy spots on Jekyll Island!
---
Horton House
Horton House is one of the oldest tabby buildings in Georgia, and the site is listed on the National Register of Historic Places. In 1735, William Horton was granted Jekyll Island by the trustees of the colony of Georgia. Following a Spanish attack that destroyed his first house on the island, Horton rebuilt the home that still stands today with the help of indentured servants in 1743. Dubbed "the house that needs no introduction", mark this on your list of post-worthy spots on Jekyll.
Photo by: @adventuringwests
---
Jekyll Club-Era Dairy Silo
The 20-foot-tall dairy silo is constructed of tabby (a cement-like material made of oyster shells) and was built around the turn of the 20th century. Located a mile or so north of the National Historic Landmark District along Riverview Drive, there is no information posted about this structure, which adds to the feeling of discovery. Finding unique angles of this structure makes this a great post-worthy spot on Jekyll!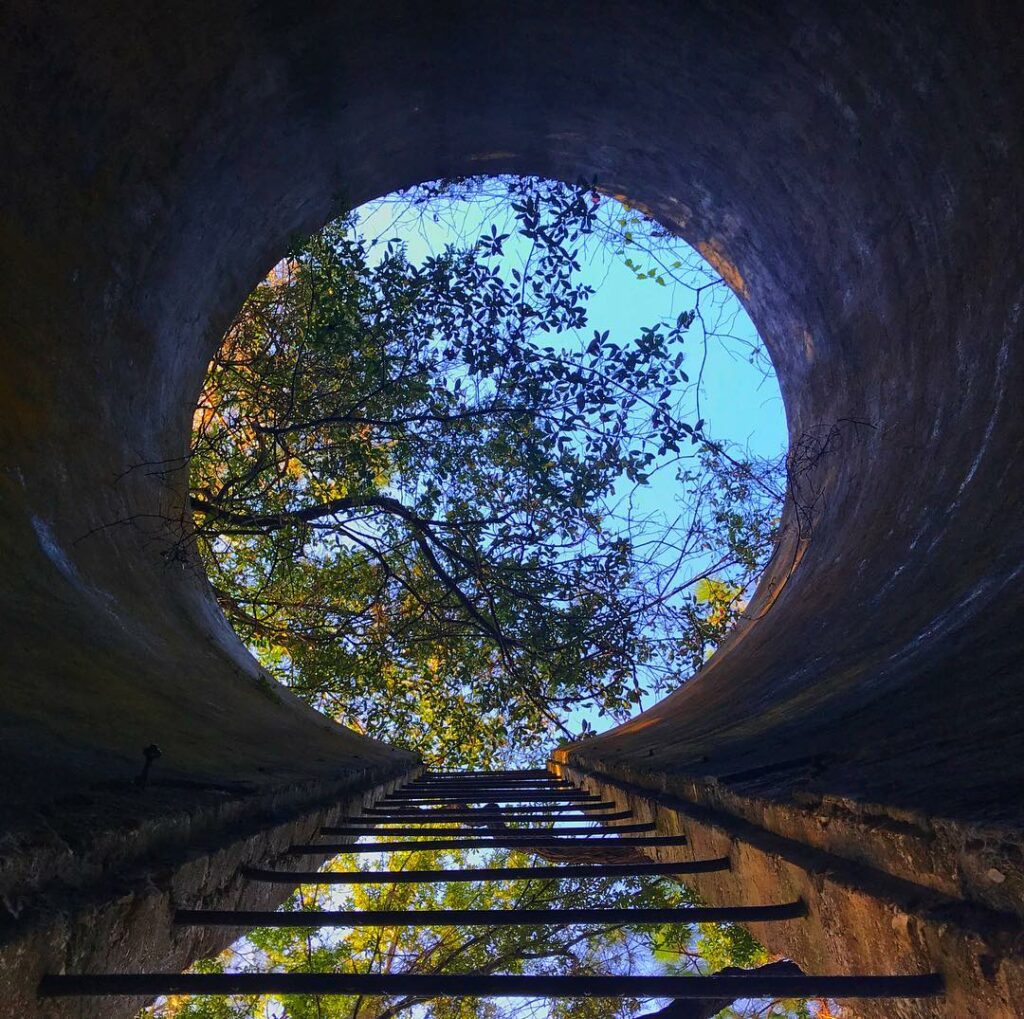 Photo by: @david_wright_photo
---
Driftwood Beach
Consistently voted one of America's "Ten Most Romantic Beaches," Driftwood Beach is an escape to another world. Driftwood Beach ranked No. 3 in the United States and No. 12 in the world by Tripadvisor's Best of the Best Beaches as part of its annual Travelers' Choice® Awards for 2023. Described by Tripadvisor reviewers, Driftwood Beach is "otherworldly" and a "don't miss beach", making this beach a post-worthy spot on Jekyll Island. We suggest taking in stargazing.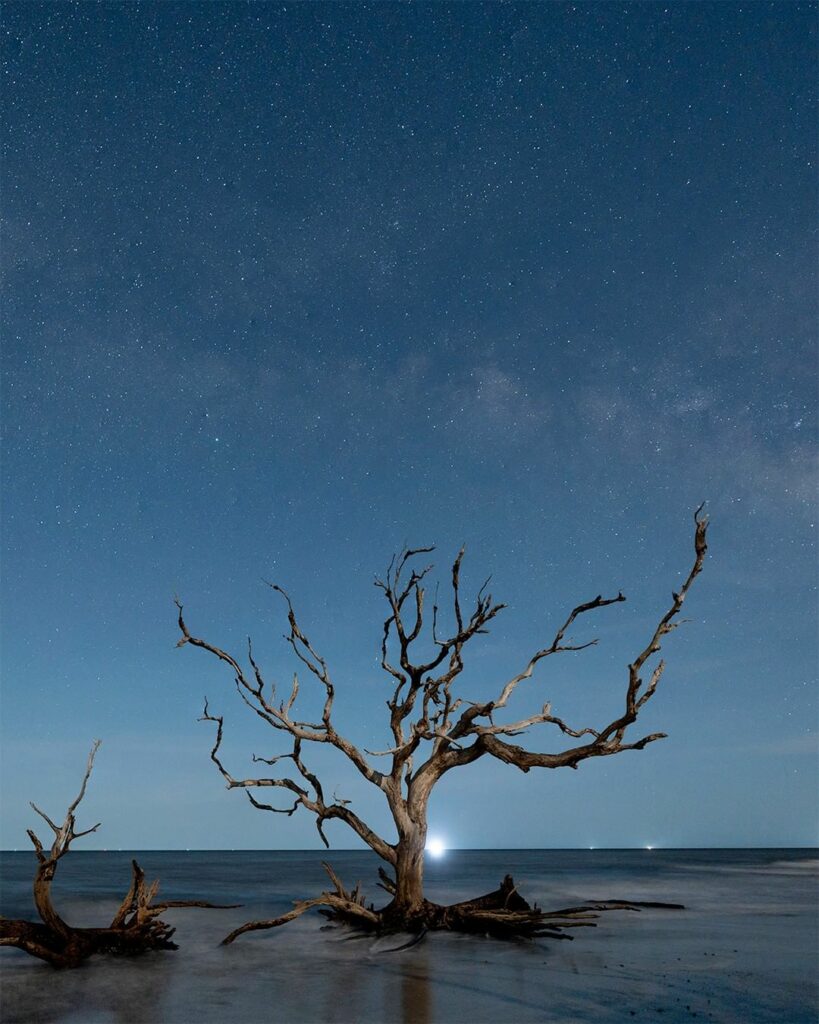 Photo by: @castingmarshside
---
Sea Turtle Season on Jekyll Island
The best time to see adult sea turtles is during nesting season, which begins in May with nests often laid through mid-summer. Jekyll Island is one of the few places where you can experience up-close encounters with sea turtles. These gentle giants can weigh hundreds of pounds, and adult females leave their saltwater and estuarine habitats to bring themselves onto the sandy beaches to lay eggs.
Sea turtle hatching season typically happens in August through October and is the best time to potentially witness turtle hatchlings emerge from their nest and scamper their way across the beach and into the ocean! Catching a glimpse of sea turtle hatchlings emerging from their nest on Jekyll Island beaches is one of the rarest and most breathtaking post-worthy spots.
At the Georgia Sea Turtle Center, take a behind-the-scenes tour into the turtle hospital to learn about sea turtle care and treatment. To spot some sea turtle nests for yourself, head out on the center's Night and Dawn Patrol programs with a field biologist. You can also take a guided Turtle Walk to learn more.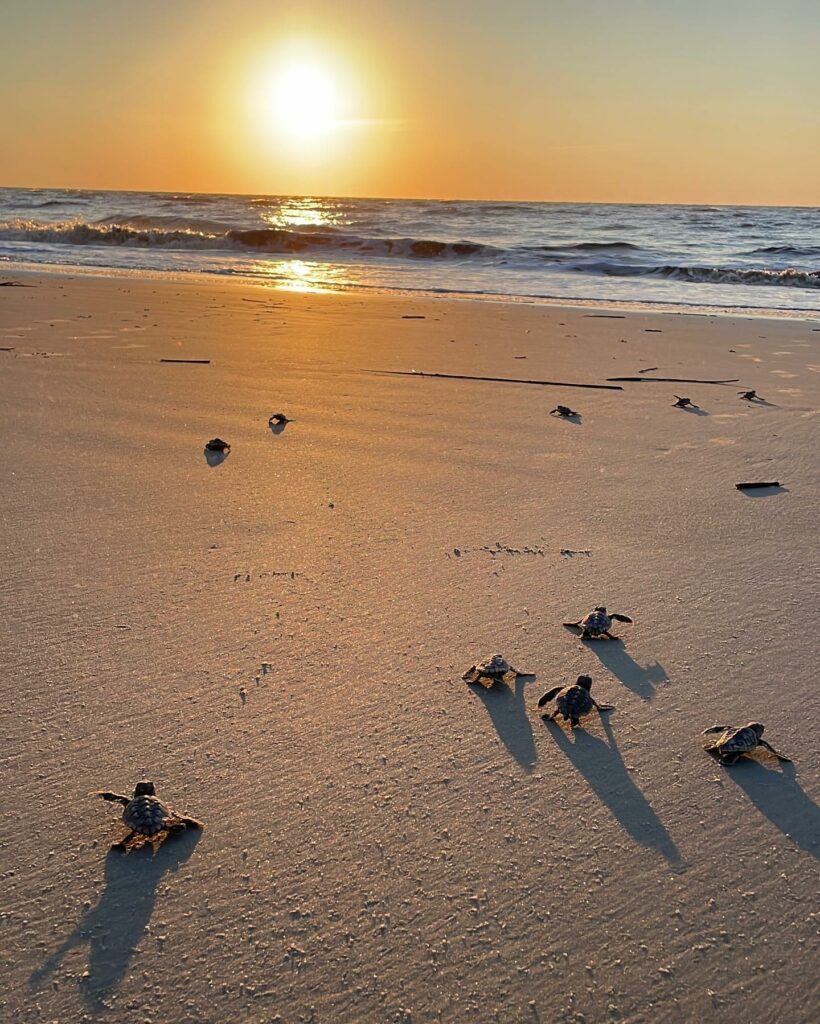 Photo by: @alisahaber
---
Bike Trails
Bicycling has long been a favorite activity on Jekyll Island. With more than 24 miles of picturesque paths and trails, biking offers a scenic way to see all of the island's hallmark points of interest. Paths wind around sand dunes, beaches, and historic sites, while our ancient oaks offer ample shade. This boardwalk located near Riverview Park tops our list as one of the best biking post-worthy spots on Jekyll Island.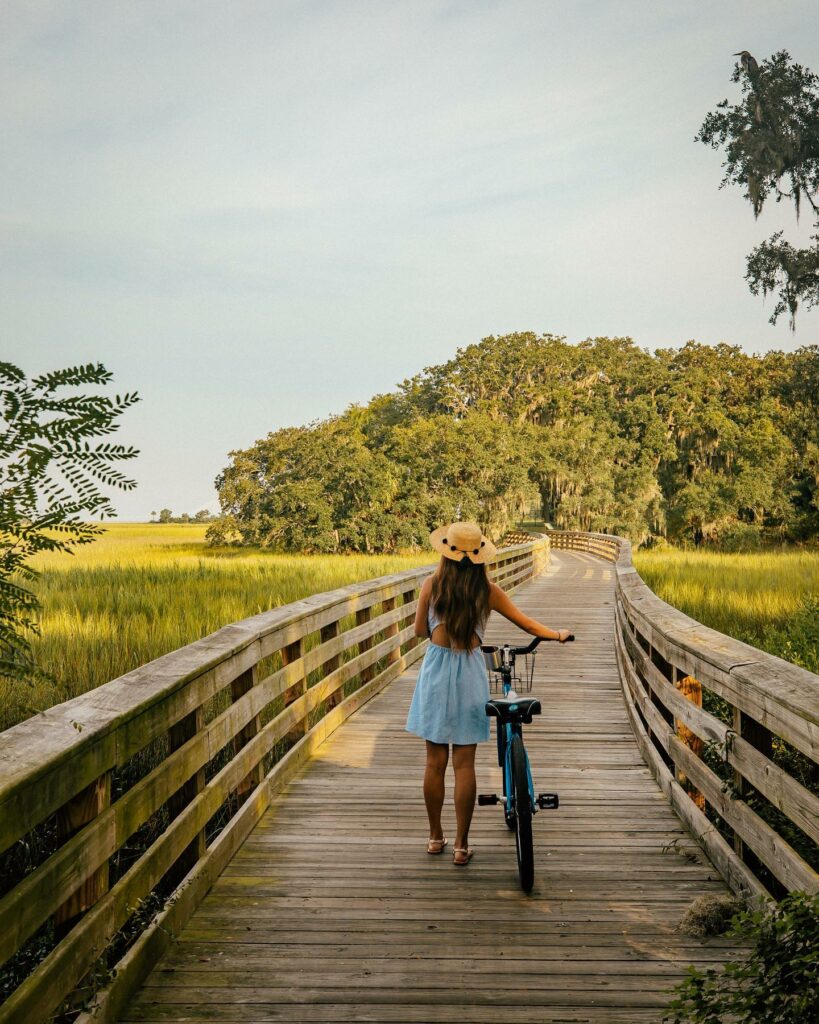 Photo by: @goanniewhere
---
National Historic Landmark District
The former Club grounds comprise a 240-acre site with 34 historic structures. The Jekyll Island Club National Historic Landmark is one of the largest ongoing restoration projects in the southeastern United States, attracting curious guests from around the world and providing some amazing post-worthy spots.
Pictured below, Villa Marianna was constructed in 1928 for Club member Frank Miller Gould, a second-generation member.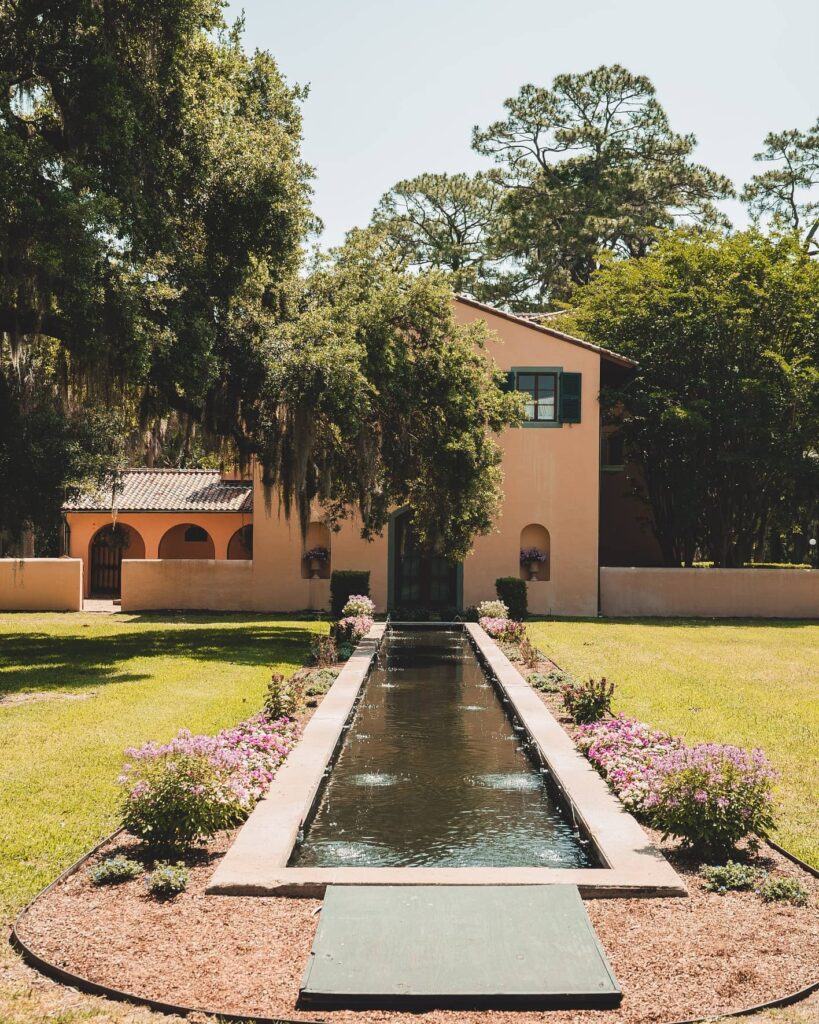 Photo by: @secondcupstudios
---
Beach Village Mural
Have you taken a trip to the Beach Village? Located just beyond the traffic circle near the Jekyll Island Convention Center, the Jekyll Island mural was designed by a young artist who serendipitously happened to be the great-grandson of the island's first museum founder and curator. This interactive mural features iconic Jekyll Island experiences, wildlife and roseate spoonbills flying onto an adjacent wall, where you can find wings painted that make a whimsical photo background. Get to beach village early to snap a photo with the entire mural to finish your list of best post-worthy spots on Jekyll!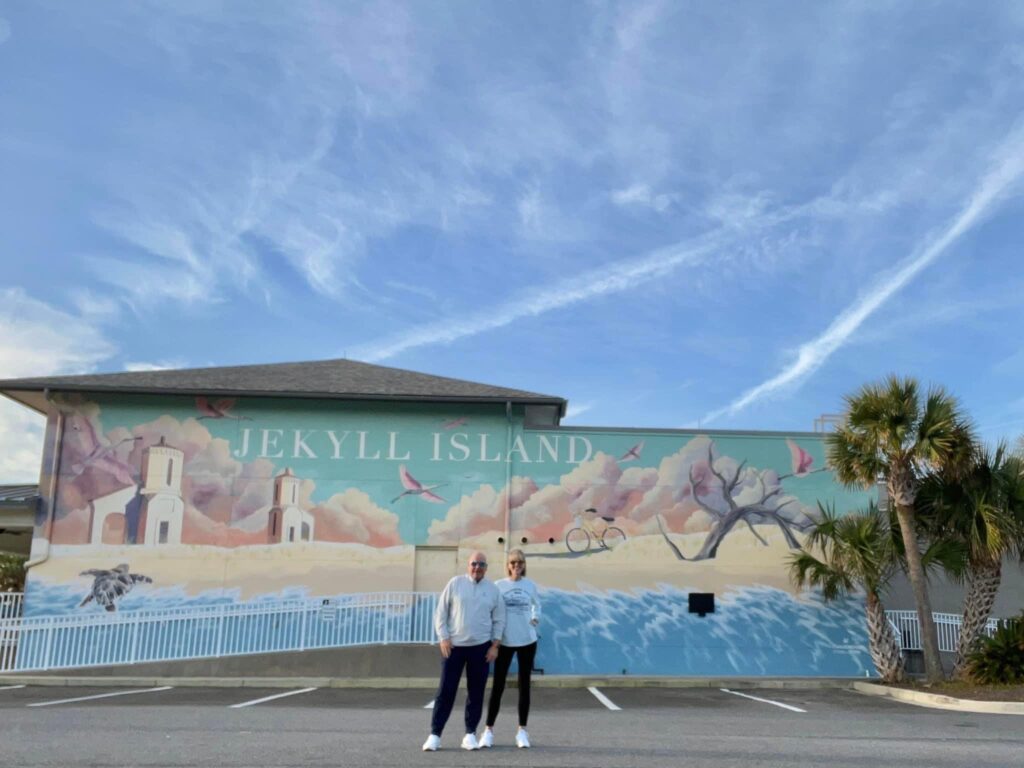 Photo by: @amandahearn
---
Download Your Visitor Guide to Start Planning!
Packed with travel tips and essential information, the Jekyll Island Visitor Guide will help you make the most of your visit. Explore with this guide to lodging, dining, shopping, attractions, recreation, and more.