On Jekyll, inspiration awaits the photography-loving traveler at every turn. A little inside knowledge will elevate your shots from good to art.
By Jeanée Ledoux
Photography by Andrea Fremiotti
With its historical structures, pristine beaches, and abundant wildlife, Jekyll is the ideal place for a vacation that's all about photography. To capture the prettiest pictures, make "wait and see" your mantra as the island quietly invites you to slow down and tune in. If you pause and observe it closely, your senses will sharpen. Shapes and patterns that elude you when your mind is hurried—an arc of driftwood framing the ocean, a band of clouds shifting from blue to gold—will suddenly grab your attention. In other words, you'll begin to see like a photographer.
With your enhanced vision, a willingness to wait for the right moment, and a little guidance from the professional shutterbugs in these pages, you can leave this Golden Isle with fantastic images of nature, artistic family photos you can frame, or just envy-inspiring snaps for social media.
Iconic Jekyll
From nineteenth-century ruins to jaw-dropping sunsets, photo ops are everywhere on Jekyll Island. Here are six of the most popular or arresting locations, with tips on how to approach each subject.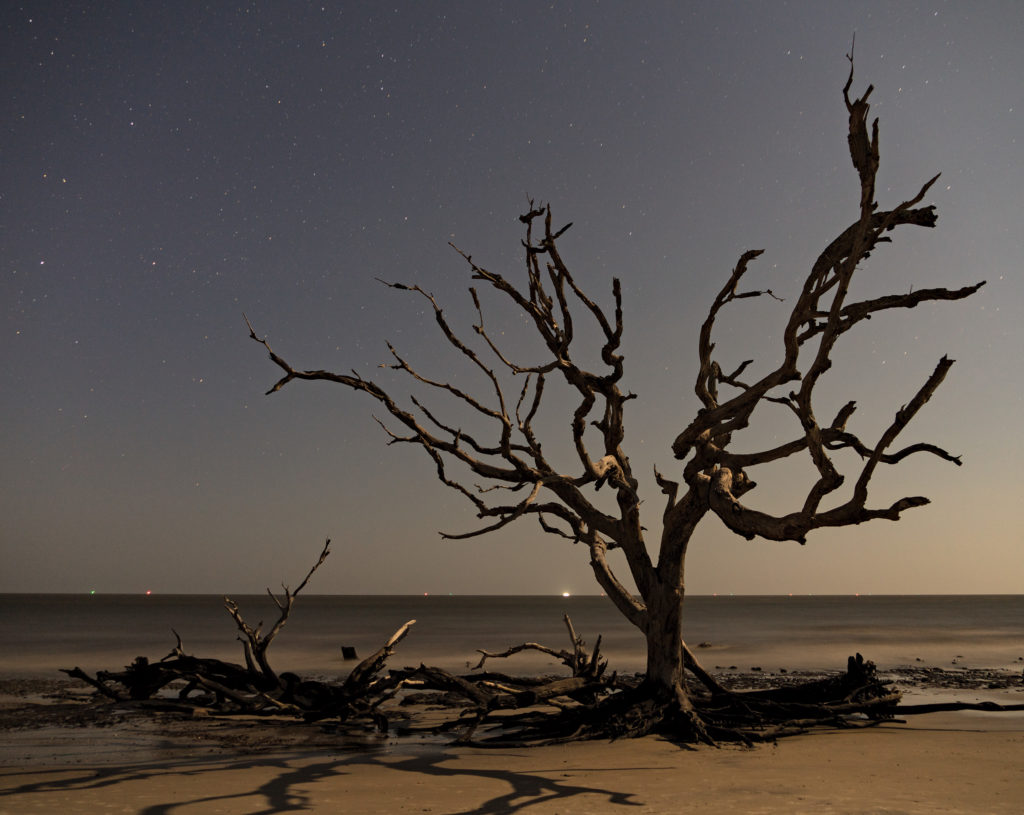 Driftwood Beach
Driftwood Beach is otherworldly, a sculpture garden scattered with the bones of oak trees wrung out by saltwater and sand. You can capture sunrise and sunset at this iconic location on the isle's northern tip. Arrive early to scout your shot and claim your spot, since the beach is popular with photographers.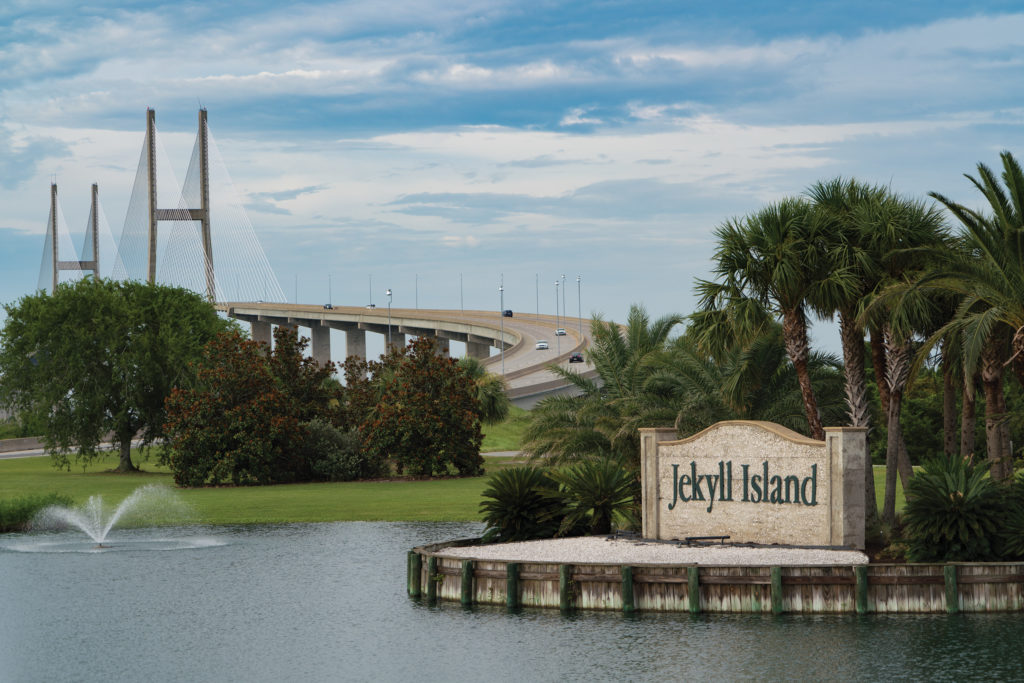 Entry Fountains
When you turn onto the Jekyll Island causeway, you're welcomed by fountains spraying into crescent-shaped ponds and twin signs surrounded by palm trees. To get a shot that includes the Sydney Lanier Bridge, use a long lens if possible, and stand on the high ground east of the road.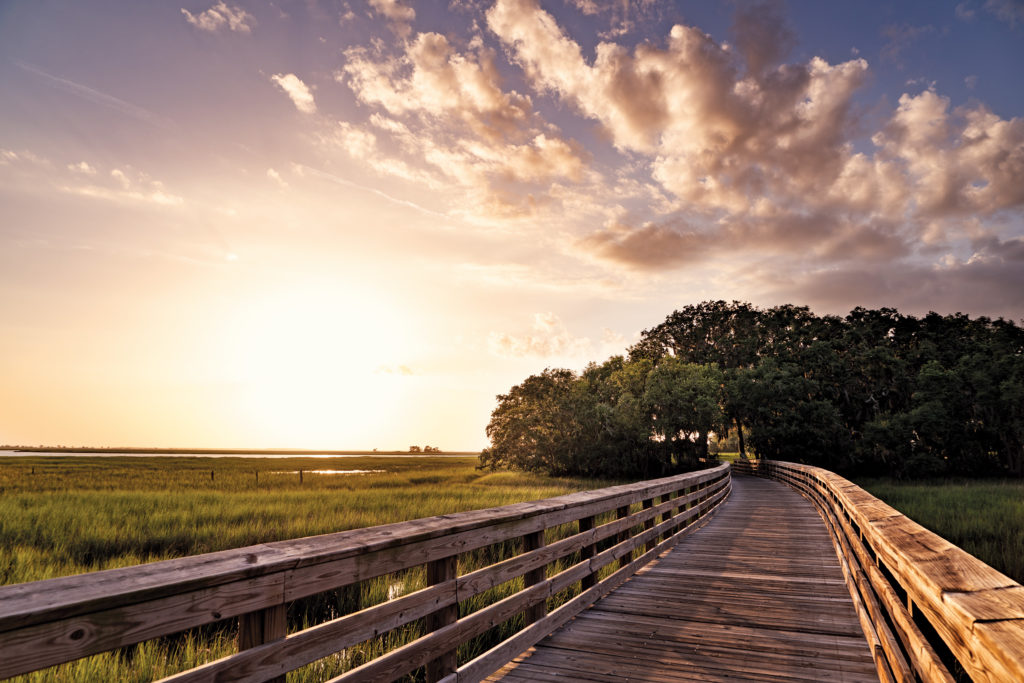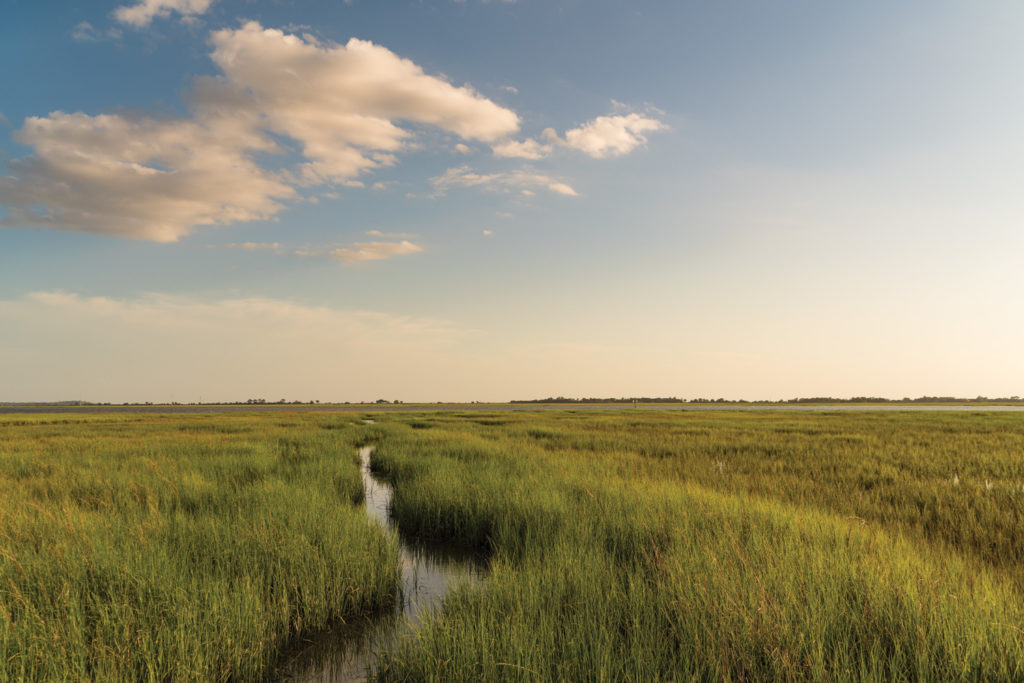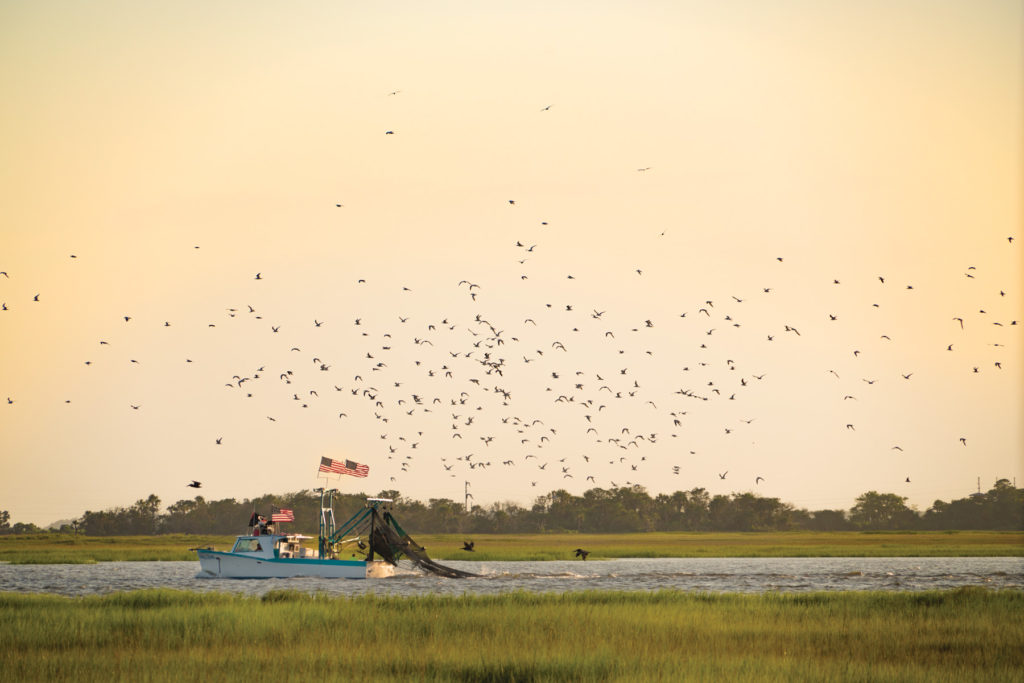 Boardwalk by the Airport
This wooden bike path hugging the Jekyll River is on the island's west side, just north of the airport, so plant yourself (and a tripod, if you have one) before sunset for the best shot. While you wait for golden rays to make the weathered wood glow, shoot the passing fishing boats pursued by flocks of birds.
Golden Hours
Photographers prize sunrise and sunset not only for the painterly pastel skies, but also for the soft and even natural light on the land—no dark shadows or bright highlights. Some of the best spots to stake out the sun on Jekyll are eastside beaches such as Great Dunes and Driftwood (sunrise) and the wooden bike path just north of the airport (sunset). Timing is crucial, so arrive early. "You'll have pretty light thirty minutes before and after, but the right moment is about two minutes long," says photographer Andrea Fremiotti.
Pro Tip
"When you're shooting landscapes, observe your surroundings patiently and watch for patterns to emerge, including wildlife. You can't make nature change, but it will if you just wait," says Fremiotti, the photographer behind this story.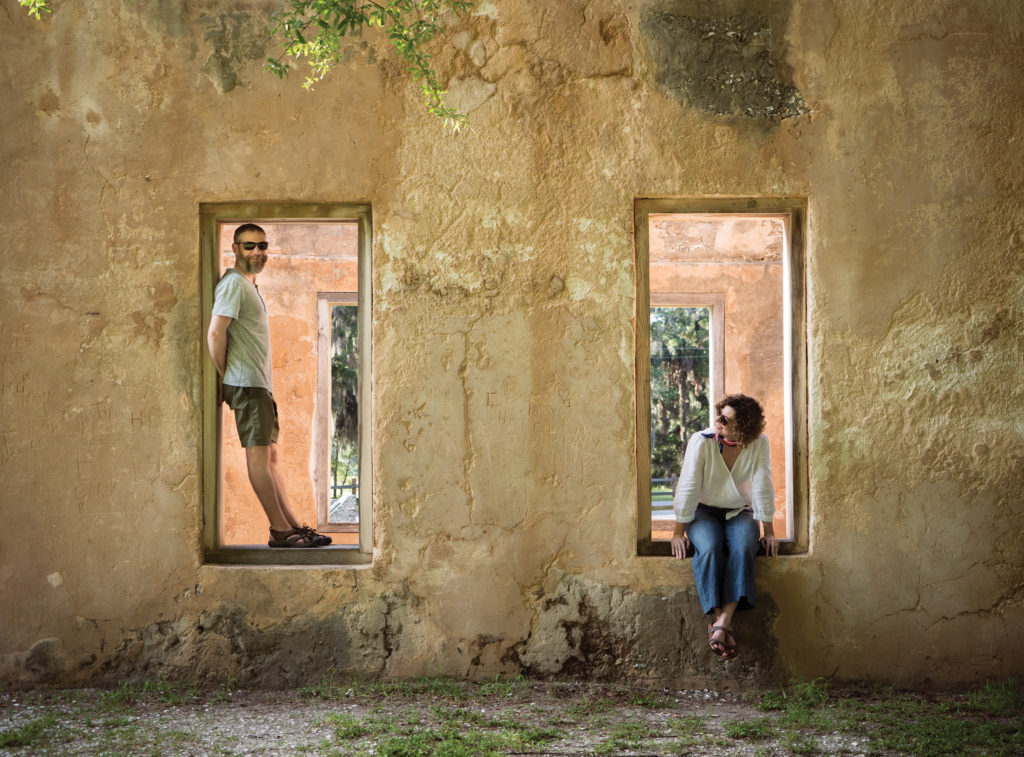 Horton House
The Horton House ruins seem made for Instagram. Actually, this tabby home with apricot-colored stucco on Riverview Drive was built in 1743 by the Englishman Major William Horton for his family of four, but the symmetrical windows and doorways make great frames for you and your fellow travelers.
Pro Tip
To snap the best photos of people, don't ask them to say "cheese." Instead, "get them engaged in something and follow with your camera," says Atlanta-based photographer Pat Molnar. "Have fun and don't stress about making a classically perfect picture. If it means something to you, it's perfect."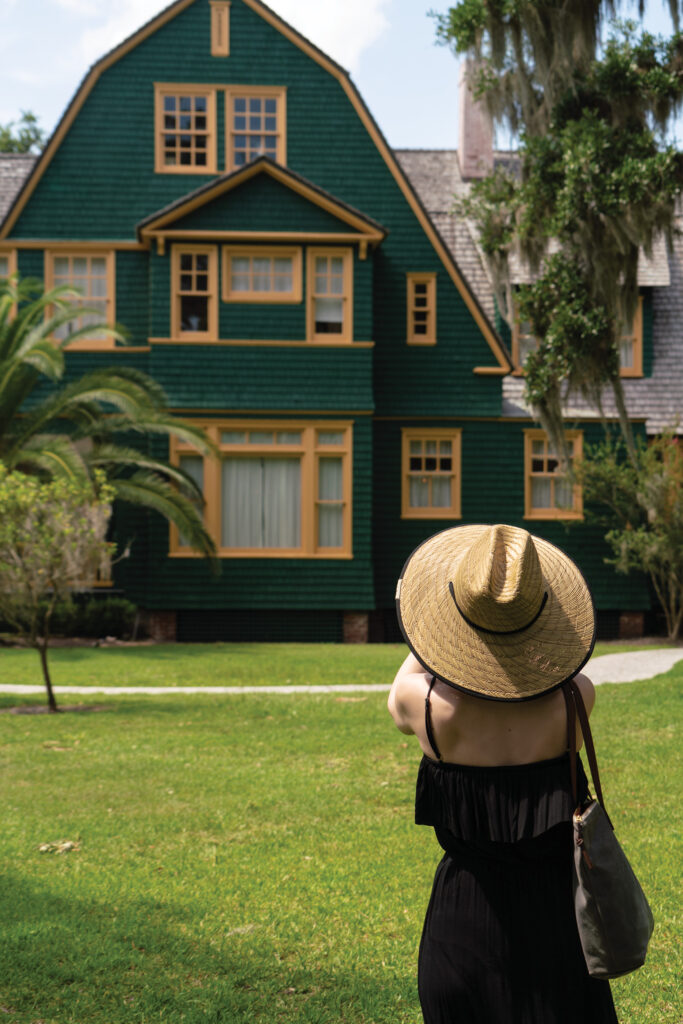 Historic District
To create postcard-perfect images of island life in the Gilded Age, point your lens at the "cottages," the luxurious winter retreats built by families with names like Goodyear and Rockefeller, in what is now Jekyll's National Historic Landmark District. Explore the surrounding footpaths to capture these giant dollhouses from many angles, and incorporate the oaks and palms into your compositions.
South Dunes Beach Park
If quintessential photos of waves breaking on a serene beach are what you're after, visit South Dunes Beach Park on the island's southeastern side. The boardwalk connecting the parking area to
the beach soars twenty feet over the dunes and makes a great vantage point for shooting a sunrise on this pristine stretch of sand.
Pro Tip
"I don't take pictures of things. I take pictures of feelings," says Clyde Butcher, a renowned landscape photographer based in Venice, Florida. Keep in mind that whether you're shooting with a professional-grade camera or a smartphone, you can capture breathtaking photos as long as you feel something when you push the shutter.