You don't want to miss these splash-tacular attractions on your next visit to Summer Waves! Whether it's your family, friends, or group – come on in. The water's perfect.
---
Man O' War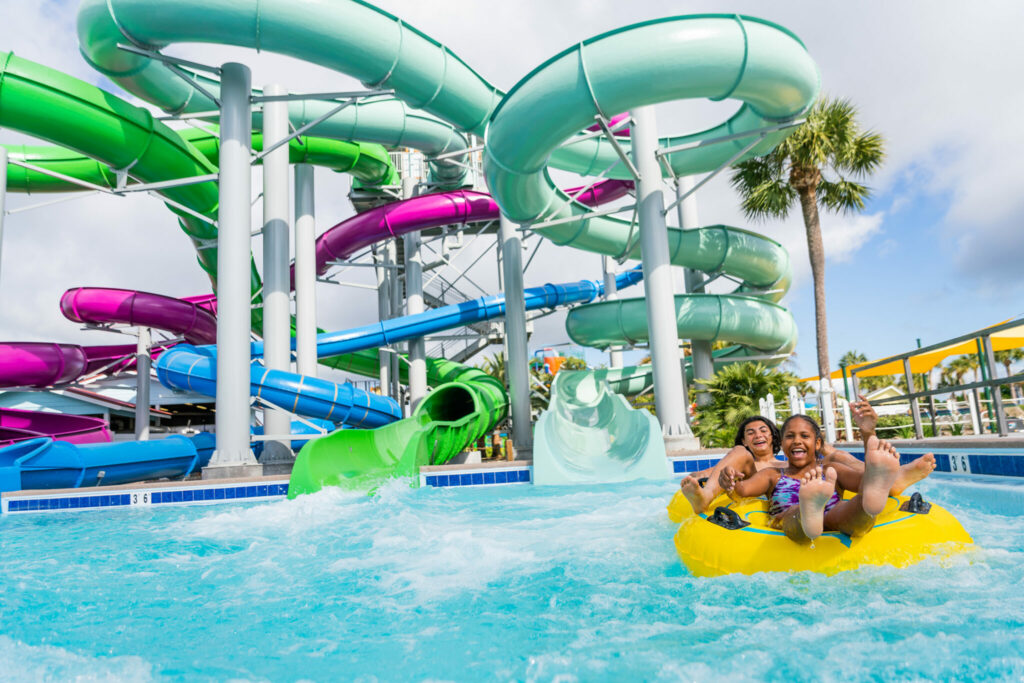 As the largest and fastest attraction at the park, this tentacle-like water ride includes two chute slides and two body slides to create an intense competition for guests to enjoy.
---
Shark Tooth Cove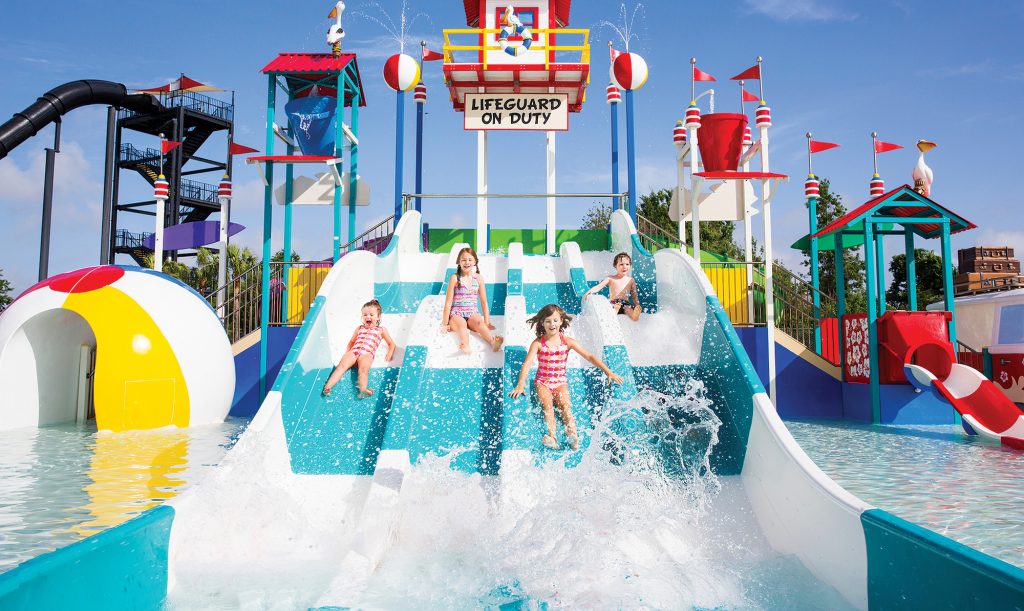 This kids' zone features a bigger pool, more slides, and 360° seating to watch your little ones.
---
Turtle Creek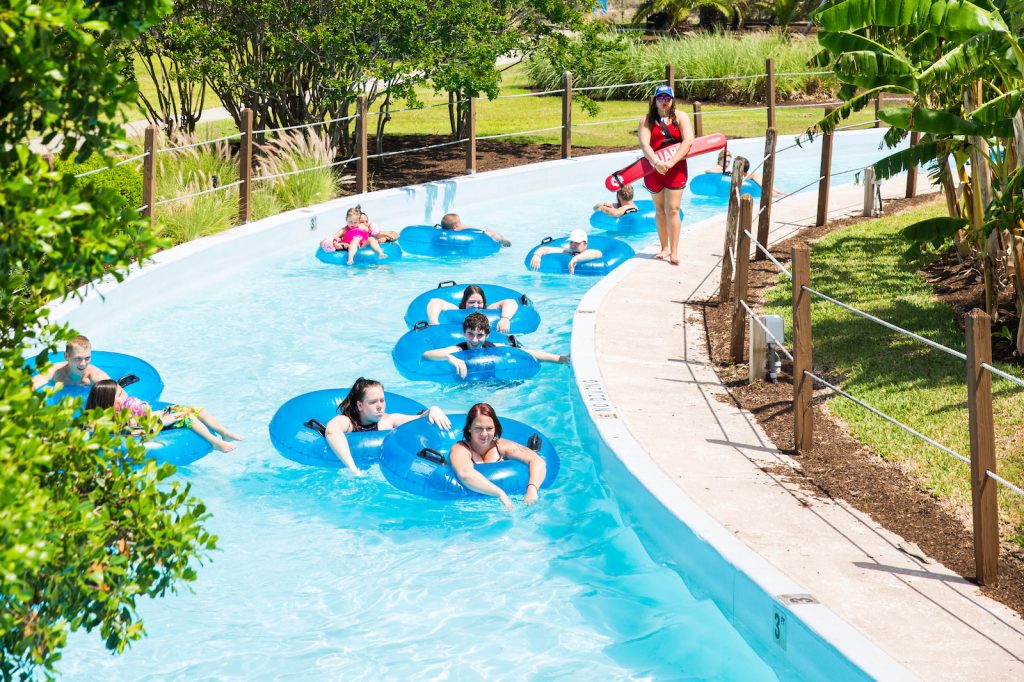 Trade in fast rides for a relaxing float in Turtle Creek. This lazy river is a half-mile, slow-moving stream that lets you take a break from the action and enjoy a beautiful summer day and is the perfect way to cool down at Summer Waves.
---
Force 3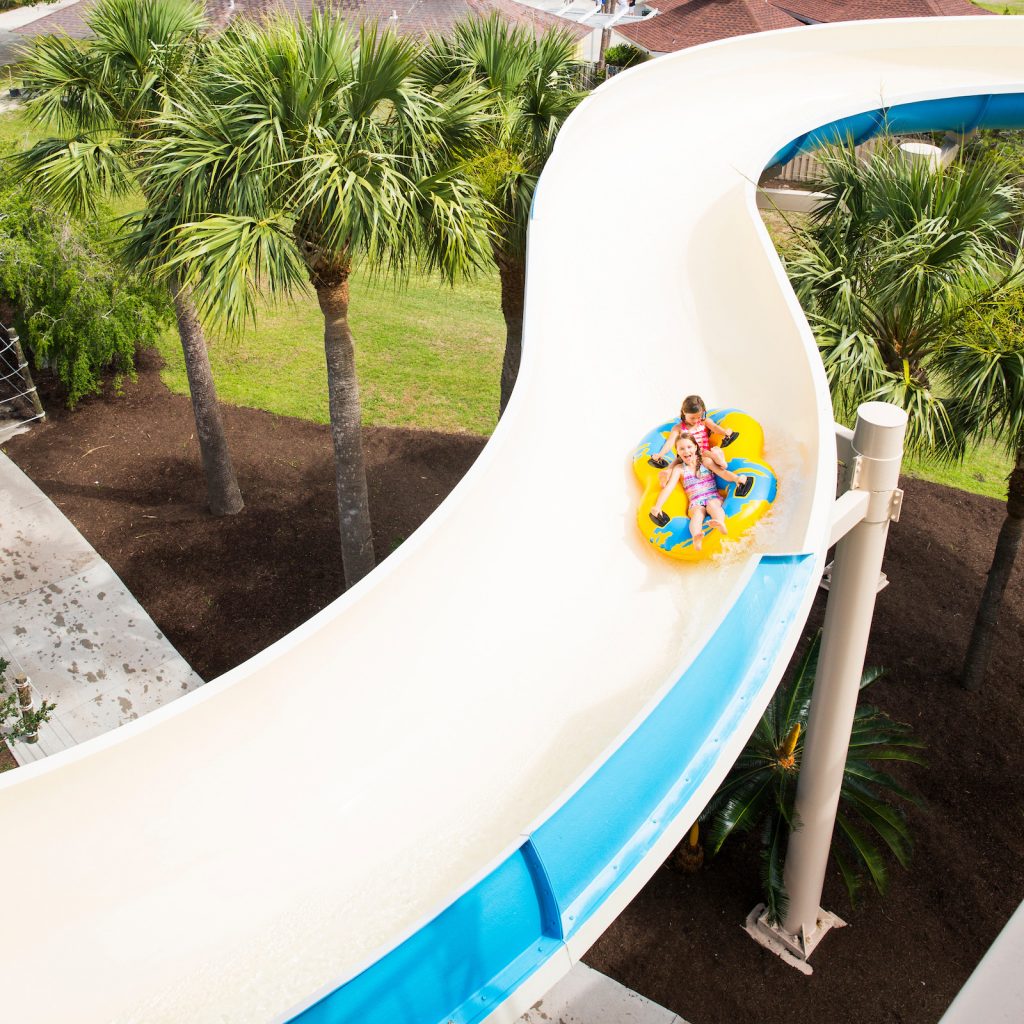 The Force 3 gives you triple the slide action! This ride stands 32-feet tall and features three slides: Thunder, Lightening, and Flash Flood to keep the fun going all day long.
---
Splash Zone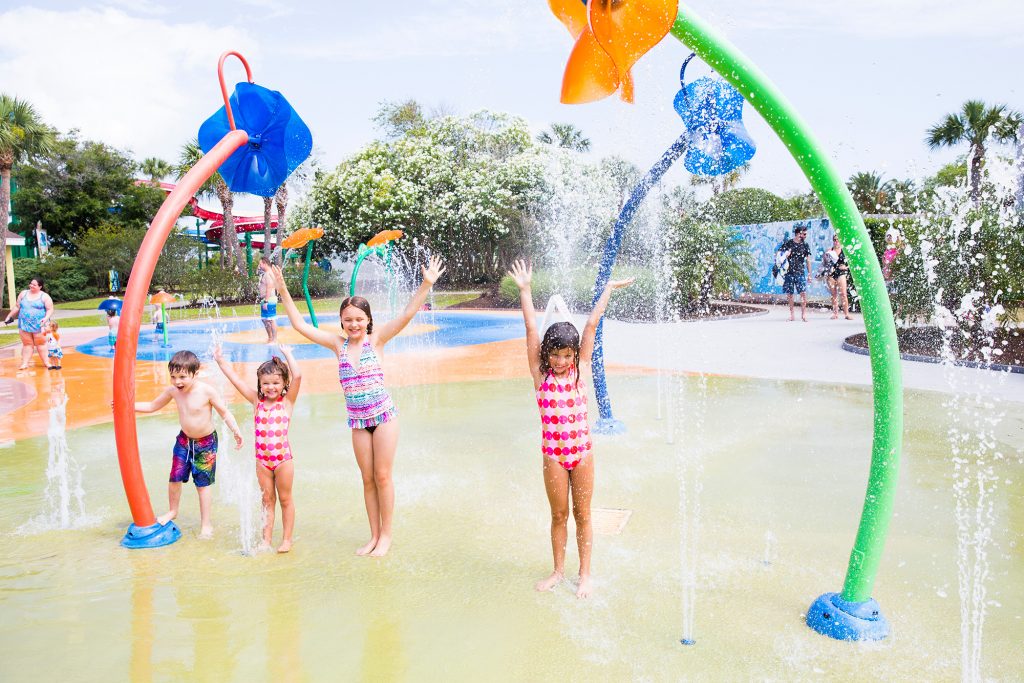 Cool off at our mega Splash Zone! Get doused by the giant water bucket, get drenched by the spectacular downpour, and get soaked with our kid-friendly water guns.
---
New this Season
A new group cabana will debut with capacity of up to 150 guests, perfect for a family reunion or group meetings.
New Splash Zone Plus Cabanas open this season and will be located across from the Splash Zone Cabanas.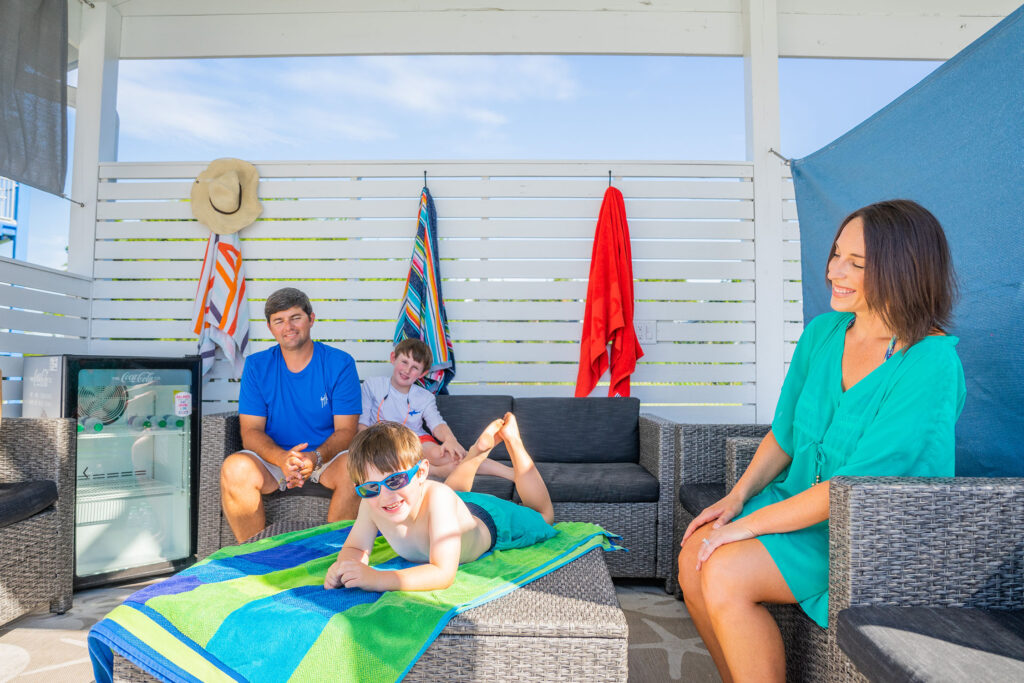 ---
What Others Are Saying
"Our family had a great time here. Our toddler loved the kids' area and our older kids had a great time in the wave pool and on the slides. They've got a good variety of attractions. There were lots of folks there (holiday weekend), but it didn't feel overcrowded. We'll be back."
TripAdvisor Review
"We had an awesome time and mr husband and thought we'd just stay in wave pool and lazy river but nope at our age we went on all the slides and some twice."
TripAdvisor Review
---
Ready to visit?
Get your tickets in advance, or upgrade for a season of fun under the sun with a season pass. And, don't forget to reserve a cabana.
Interested in bringing your group? Reach out to the Summer Waves team »