Jekyll Island is home to more than a thousand acres of maritime forest, 10 miles of shoreline, and marshes filled with many wonders. Learn more about the island's natural resources from Jekyll's own park ranger during these unique eco-experiences. Ranger Walk programming is updated seasonally, so please visit frequently to learn more about the latest offering.
Maritime Forest Ecology & Bald Eagle Nest Viewing Tour
Walk down a historic trail through one of the island's most diverse habitats, viewing Jekyll Island's active bald eagle nest. On tour with Jekyll Island Conservation staff, learn the trail's history, identify unique vegetation communities, and see examples of active wildlife research efforts.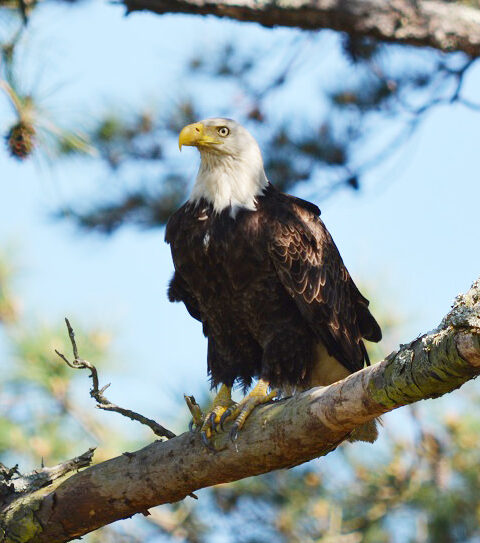 While offered during peak bald eagle nesting periods, there is no guarantee that participants will observe a bald eagle or other wildlife during the tour. For the safety of you and your pets, we reserve the right to refuse pets access to the tour. Pricing does not include fees and/or sales tax and is subject to change.