Reservations Required
Tickets must be purchased online and in advance. Make certain to select the correct date when purchasing tickets. This program sells out frequently and cannot accommodate extra guests due to limited space at Horton Pond. Get tickets »
Jekyll Island is home to more than a thousand acres of maritime forest, 10 miles of shoreline, and marshes filled with many wonders. Learn more about the island's natural resources from Jekyll's own park rangers during these unique eco-experiences. 
During this hands-on experience, you will learn about the American Alligator's history, biology and conservation, while we help to demystify common misconceptions about these amazing and powerful reptiles. You will also learn about the alligator monitoring happening on Jekyll as well as initiatives in place that will allow you to safely help us conserve these incredible animals.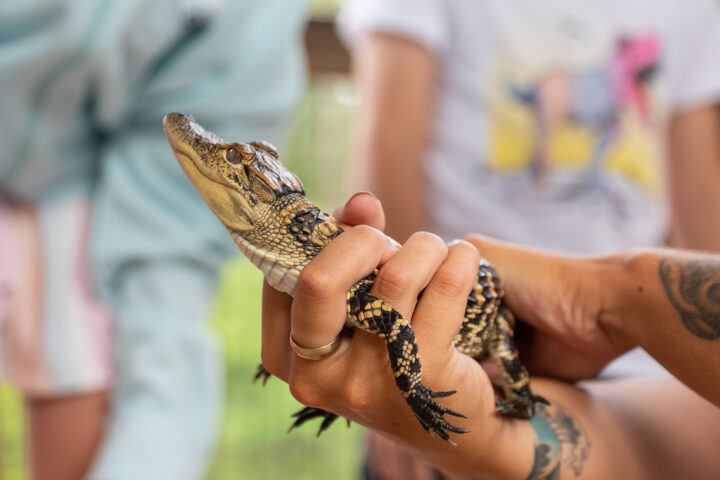 Pricing does not include fees and/or sales tax and is subject to change. Weather permitting.