Let your cares melt away once you turn onto our 6-mile causeway. Jekyll Island is the perfect place for a weekend or week-long escape. Reimagine romance on Jekyll Island and plan a getaway with your partner or friends!
---
Things to Do for Two
Stargazing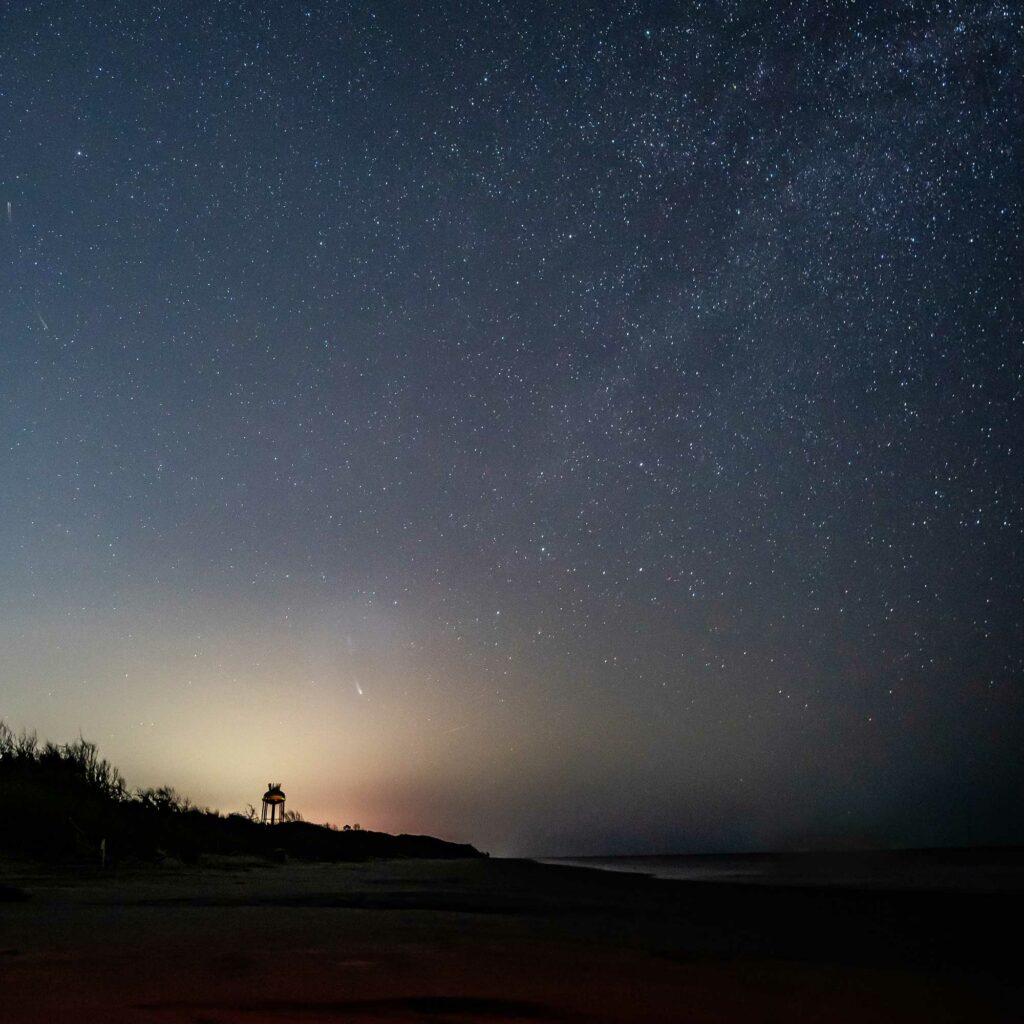 Stargazing is one of the best ways to start exploring the night sky! This serene pastime lets you dream big and explore the vastness of the entire universe!
What to Bring…
A red LED flashlight is friendly to both sea turtles and astronomers. Ordinary white light flashlights are not permitted on Jekyll beaches from May to October.
A stargazing app lets you point your smartphone at the sky and identify objects. Options include Sky Guide, SkyView, and Night Sky. Be sure to use your dimmest phone setting.
A blanket or towel will save your neck.
Binoculars (optional) are easy to bring along and, as a bonus, can be used for bird-watching during the day.
Learn more from 31•81, the Magazine of Jekyll Island »
---
Driftwood Beach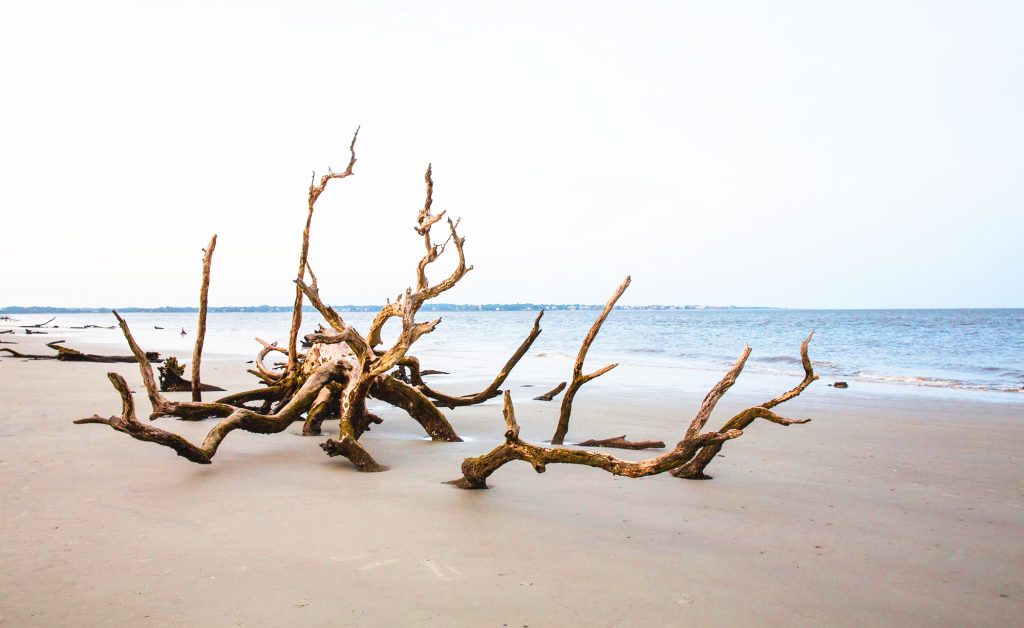 Consistently voted one of America's "Ten Most Romantic Beaches," Driftwood Beach is an escape to another world. Ancient driftwood monuments line the waterfront, creating an unforgettable backdrop. Perhaps that's one reason USA TODAY featured it as one of the best Southern beaches for a weekend escape.
---
Choose Your Own Adventure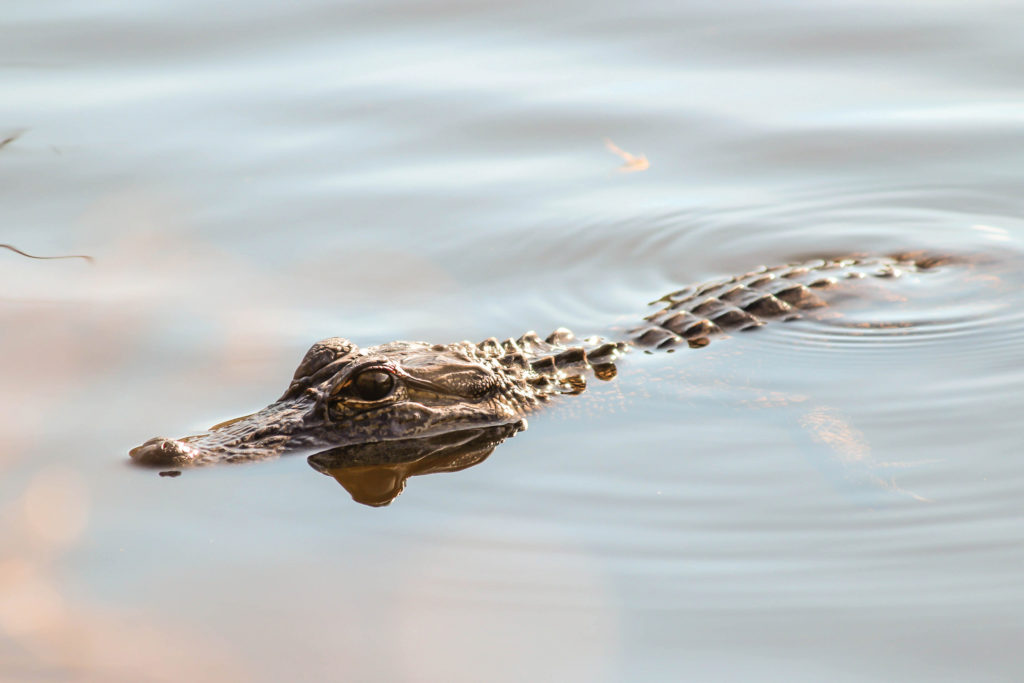 Jekyll Island offers something to discover for every type of traveler and interest. Twenty-two miles of bike trails, behind-the-scenes tours at the Georgia Sea Turtle Center, and eco-experiences like Ranger Walks and Gatorlogy.
---
Where to Stay
Our hotel partners have some great accommodations to bring a little romance into your trip!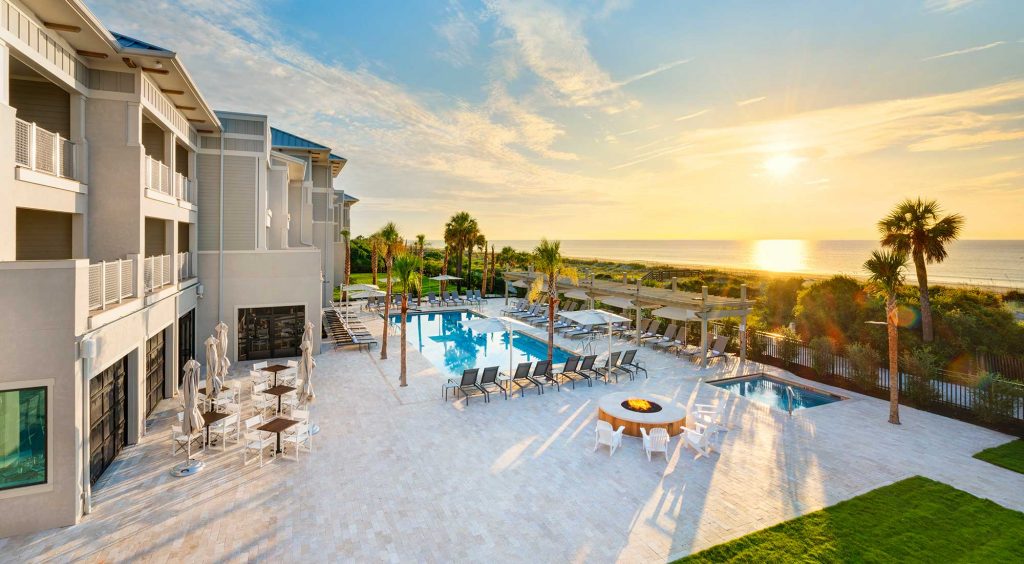 Jekyll Island Club Resort
Enjoy breakfast for two, welcome champagne and chocolate-covered strawberries, a picnic lunch, and ½ day bike rentals with the Island Romance Package.
Westin Jekyll Island
Enjoy breakfast for two, one-night accommodation, and 1/2 day bike rental for two with Breakfast Bites and Bikes.
Courtyard by Marriott
Plan a memorable golf getaway with your buddies, family, or as a couple. Play the breathtaking Jekyll Island golf courses with the Stay and Play Package.
Jekyll Island Campground
Pitch your tent or park your RV and stay among the magnificent oaks draped with Spanish moss on Jekyll Island. Book a full hook-up or primitive campsite »