Jekyll Island Accommodations
Explore all Jekyll Island Accommodations. Whether you're planning a relaxing weekend for two, a family vacation, a destination wedding, or a group event, Jekyll Island has a refreshing array of accommodations.
From family-friendly hotels to private villas to world-class resorts, you'll discover just the right retreat to suit your tastes and budget. We've included all the Jekyll Island Accommodations below so you can choose what's best for your next vacation.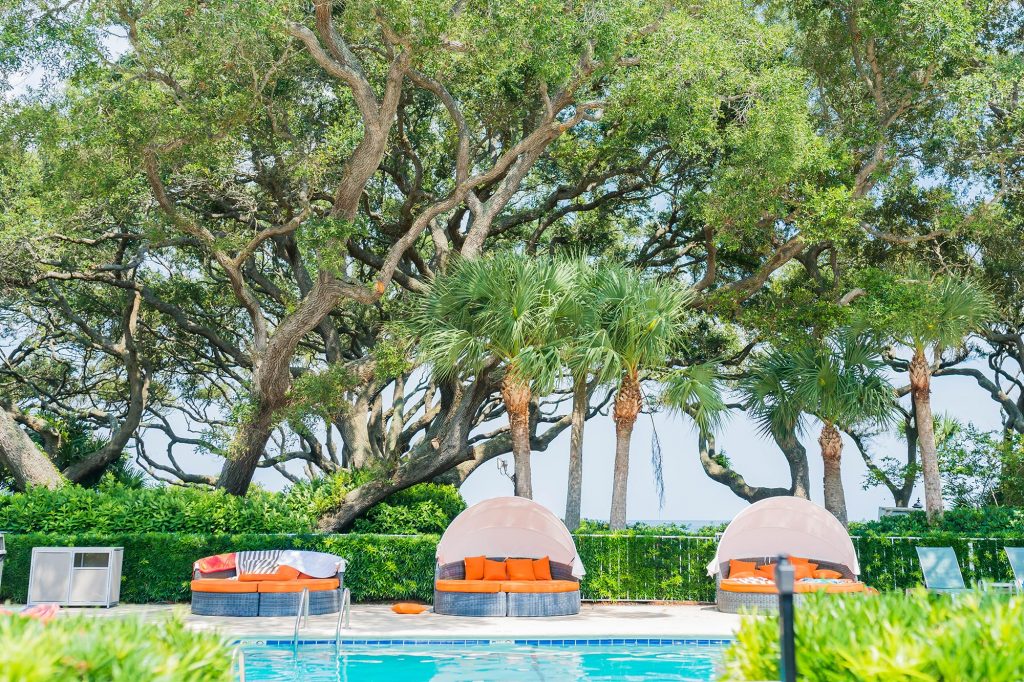 ---
Oceanfront Accommodations
The newest hotel on Jekyll Island, the Courtyard and Residence Inn allows you to take advantage of extra amenities like the Island's largest pool, oceanfront event space, and onsite dining.
Located within walking distance to Beach Village, The Westin Jekyll Island and Jekyll Island Ocean Club are two magnificent oceanfront resorts that epitomize luxury and relaxation. The Westin Jekyll Island features 187 guestrooms and 13 suites and offers direct beach access and ocean views. Three on-site dining venues include The Reserve Steakhouse, Harry's Lounge, and Salty's Oceanside Bar & Grill. The Jekyll Ocean Club is a Four Diamond boutique, all-suite hotel offering spacious bedrooms, living rooms, and balconies. Featuring a pool, oversized hot tub, fire pits, adult-only rooftop terrace and open-air dining at Eighty Ocean, the Jekyll Ocean Club allows you to awaken your senses and experience real comfort.
Adjacent to Beach Village and the Convention Center, the Days Inn & Suites offers oceanfront rooms and suites with two pools, hot tub, fire pit, volleyball, pickleball, and complimentary continental breakfast.
The Beachview Club Hotel is a 38-room boutique hotel with ocean views and century-old live oaks surrounding a courtyard with pool and fire pits.
The Hampton Inn & Suites is a beachfront hotel offering visitors accommodations as well as complimentary breakfast, a lobby bar, an oak-lined boardwalk from the pool to the beach, on-site bike rentals, and a fire pit. This property also offers the option of day-use rooms for remote work as a part of the WorkSpaces by Hilton program.
Located on 1/4 mile of oceanfront property, the Holiday Inn Resort at Jekyll Island provides rooms and suite accommodations, most with views of the Atlantic Ocean. Guests can relax by the oversized oceanfront pool and enjoy multiple dining options.
Villas by the Sea Resort located adjacent to Driftwood Beach, is nestled among sixteen oceanfront oak canopy acres. This resort hotel will make you feel right at home. Featuring 1-, 2-, & 3-bedroom condo-hotel rooms with full kitchens and separate bedrooms. Affordable and ideal for your next family vacation, meeting, or romantic getaway. A 9,000 sq. ft. conference center is also available for events.
The Cottages at Jekyll Island is a new oceanfront residential community featuring 123 townhouse-style cottages, an oceanfront pool, and clubhouse.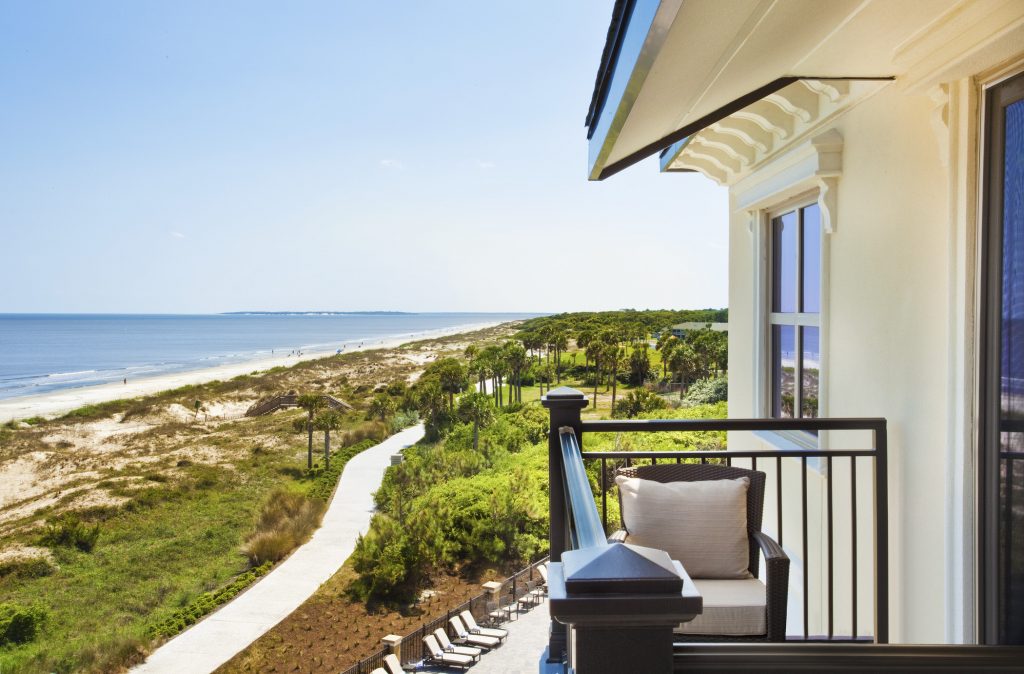 ---
Centrally Located Accommodations
Home 2 Suites by Hilton Jekyll Island is an all-suite extended stay hotel nestled in Beach Village with a number of amenities and access to Corsair Beach Park.
With roots tracing back to 1888 as a family retreat, the Jekyll Island Club has long been a family-friendly destination. Today guests can enjoy the unique architecture and accommodations including the Clubhouse and three Island Cottages, a wide range of dining venues from The Pantry to The Wharf, and a variety of activities. The resort features bike rentals from Jekyll Wheels, a relaxing pool, croquet, and beach access at the Jekyll Ocean Club. Guests of the Jekyll Island Club also enjoy access to all the facilities at the Jekyll Ocean Club including another pool and hot tub. Located within the Historic District, the Jekyll Island Club is an easy 10-minute drive to island attractions like Summer Waves Water Park, Beach Village, and Driftwood Beach.
A newly renovated boutique hotel with large multi-bedroom suites located in the heart of Jekyll, Seafarer Inn & Suites is close to the Island's golf and tennis facilities. and features a resort-style pool and complimentary breakfast.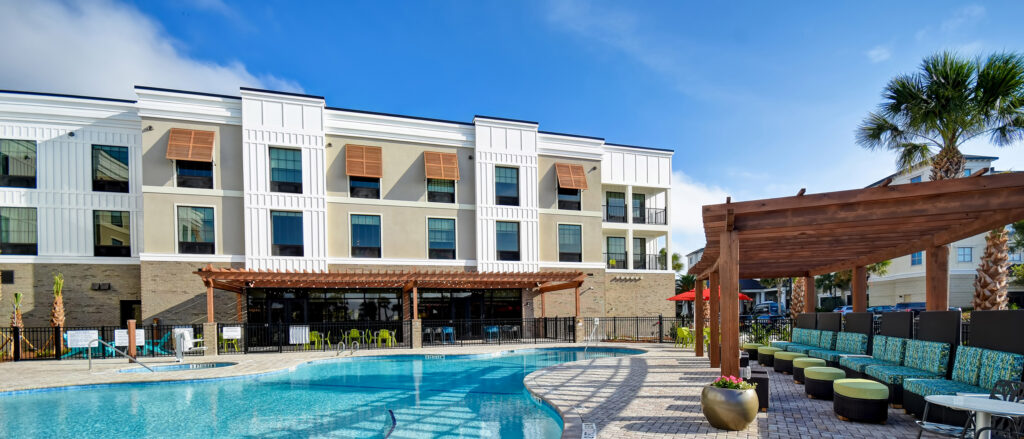 ---
Vacation Rentals
The Island's first real estate company, Jekyll Realty specializes in resort property sales and vacation rental management. The company offers more than 130 rentals to choose from.
Parker-Kaufman, Realtors provides comprehensive real estate services, encompassing residential property sales, vacation cottage rentals, and professional property management for both long-term and short-term periods.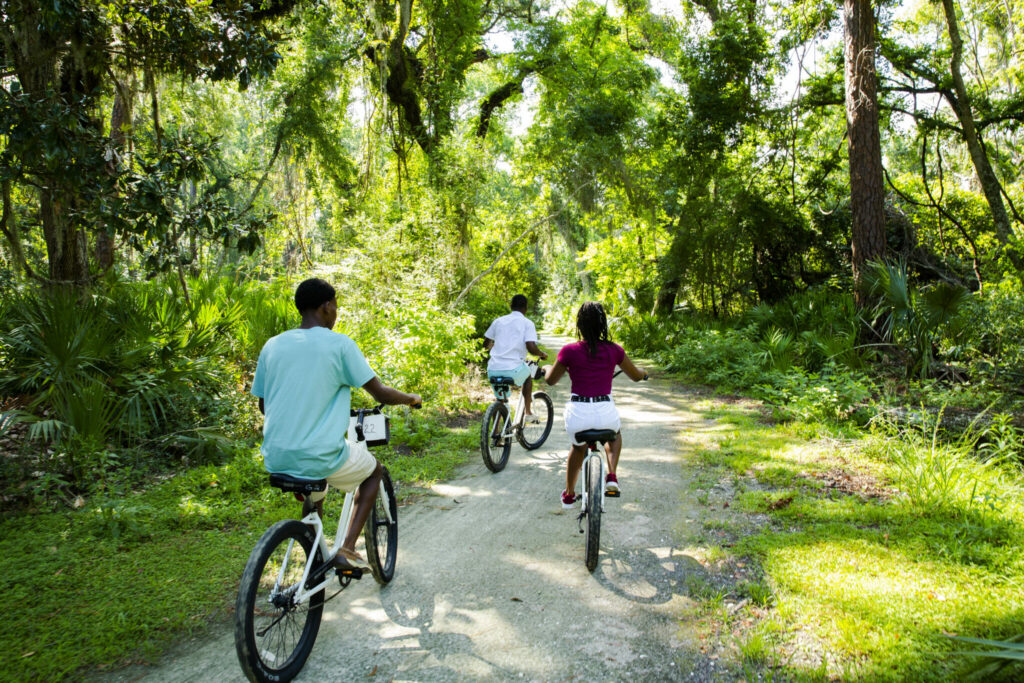 ---
Campground
The Jekyll Island Campground is a tranquil oasis nestled amidst the natural beauty of the island. It's a place where nature enthusiasts and outdoor adventurers come to disconnect from the hustle and bustle of daily life and reconnect with the serene coastal surroundings. With its lush maritime forest setting and proximity to Driftwood Beach and Clam Creek, the campground offers an idyllic escape for camping enthusiasts. Whether you're pitching a tent or setting up an RV, you'll find a sense of peace and harmony with nature here. As the sun sets, you can gather around the campfire, sharing stories and creating memories under the starlit Georgia sky, making the Jekyll Island Campground a true haven for those seeking a rustic, yet inviting, outdoor experience.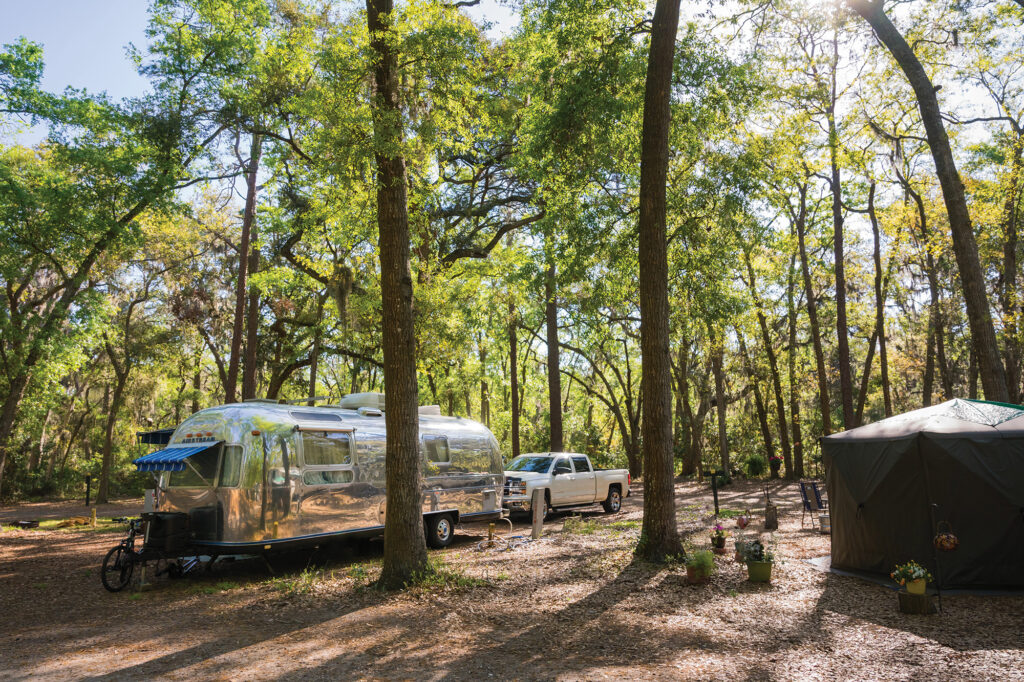 ---
Jekyll Harbor Marina
Situated on the picturesque Jekyll River, the Jekyll Island Harbor Marina is a full-service resort marina and dry storage facility. The marina offers offers amenities such as a pool, hot tub, courtesy golf carts, beach cruisers, and Wi-Fi. Visitors who bring a boat by trailer can offload and launch their vessels. Beyond its functional attributes, the marina's waterfront ambiance, waterfront dining, Zachry's Riverhouse, and the opportunity to watch the sunset over the marshlands make it an enchanting place to savor the coastal charm that defines Jekyll Island.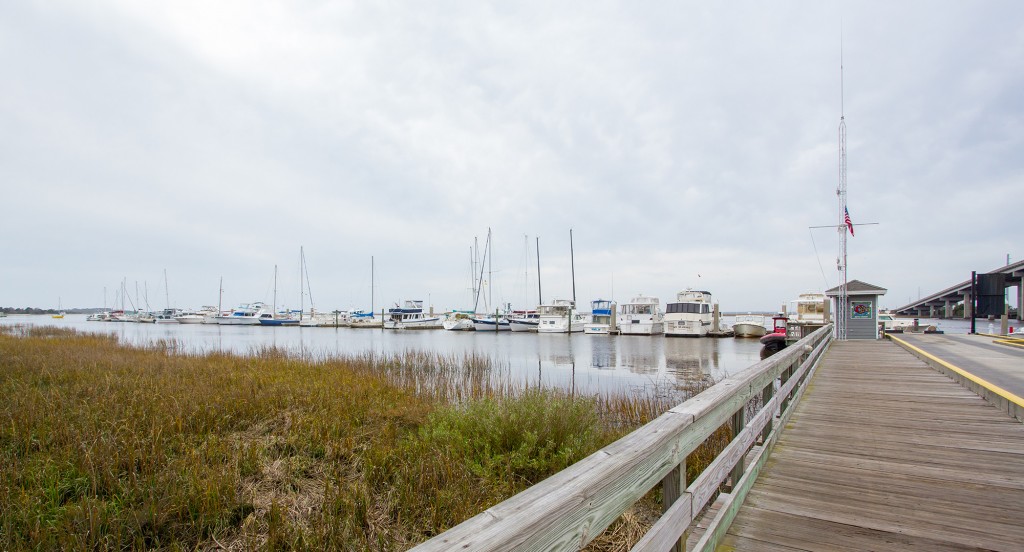 ---